Win a copy of Living on the Veg: A kids' guide to life without meat
Closing Date: 31st May 2018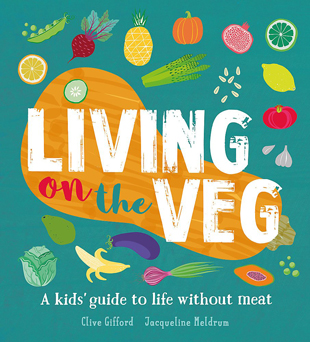 Newsletter Subscribers Exclusive*
Are your children curious about giving up meat, but don't know how to go about it? This fun, friendly guide for kids outlines why people give up meat and explains how you can change your diet and still live a healthy life. The book covers a range of topics, from the different terms such as vegetarian/pescatarian/vegan, to how to tackle questions from family and friends and how to make sure you still get all the right nutrients.
It also includes tasty and easy-to-follow recipes for the whole family, specially created by vegetarian blogger Jacqueline Meldrum of www.tinnedtomatoes.com.
Living on the Veg is published by Wayland | RRP £12.99
We are giving away 5 copies of Living on the Veg.
For your chance to win, simply answer the following question:
What types of foods do you avoid on a vegetarian diet?
*Winners will only be selected from our Keep up to date subscribers