Win a Bob the Artist: Dominoes game
Closing Date: 28th February 2018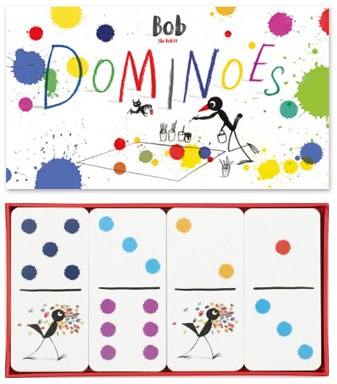 Newsletter Subscribers Exclusive*
Bob the Artist loves to paint with brightly coloured splashes, but he has got into a bit of a mess. Help Bob clear up his paints by matching the colours and numbers in this fun game of dominoes.
Bob the Artist: Dominoes | RRP £9.99
www.laurenceking.com
We are giving away 5 Bob the Artist: Dominoes games.
For your chance to win, simply answer the following question:
Edvard Munch is famous for which painting?
a) The Last Supper
b) The Starry Night
c) The Scream
*Winners will only be selected from our Keep up to date subscribers