Win a copy of Goodnight, Mr Panda
Closing Date: 28th February 2018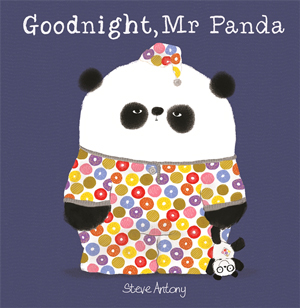 Newsletter Subscribers Exclusive*
Steve Antony's Mr Panda is back for a fourth hilarious story about the importance of doing the bedtime routine properly!
'An ideal book for kids to learn about the importance of good manners.' Sun
Mr Panda and his friends are getting ready for bed. But some won't brush their teeth, others won't have a bath, and one won't even wear pyjamas! It's down to Mr Panda to show them how to do bedtime properly.
Goodnight, Mr Panda is published
by Hodder Children's Books | RRP £12.99
We are giving away 3 copies of Goodnight, Mr Panda.
For your chance to win, simply answer the following question:
How long do giant pandas typically nap for in the wild?
a) two to four hours at a time
b) two to four minutes at a time
c) two to four days at a time
*Winners will only be selected from our Keep up to date subscribers