Win a copy of Ig The Book
Closing Date: 3rd January 2018
Newsletter Subscribers Exclusive*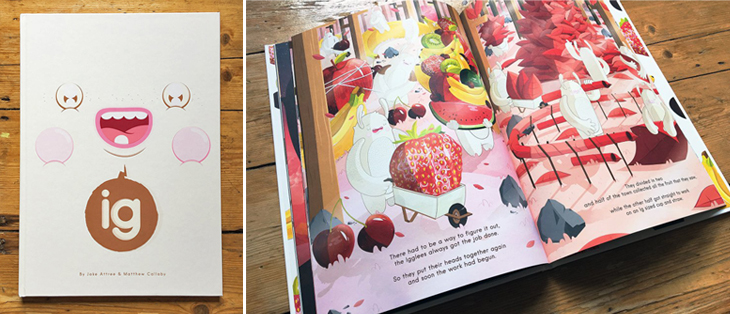 'Ig' is a children's book where healthy eating is at the heart of the story. It was created by Jake Attree and Matthew Callaby, two friends who believe that books can be good for children's bodies as well as their brains.
The book comes free with a recipe card so that children can make the same tasty, healthy fruit smoothie (plus two more) that the characters do in the story. Ig The Book available from igthebook.bigcartel.com/product/ig-the-book | RRP£15.00
We are giving away 3 copies of Ig The Book.
For your chance to win, simply answer the following question:
Bananas, strawberries and cherries are all healthy what?
*Winners will only be selected from our Keep up to date subscribers