UK'S TOP DOCTORS BAND TOGETHER TO ESTABLISH OFFICIAL ADVICE ON SCREEN TIME AND SOCIAL MEDIA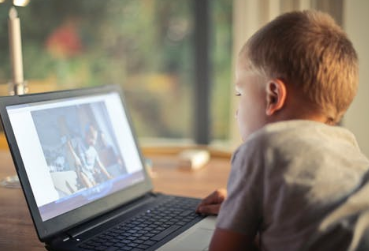 The Chief Medical Officers have today published their independent systematic map of evidence on screen and social media use in children and young people, and recommended next steps and advice for parents and carers.
They have concluded that the published scientific research is currently insufficient to support evidence-based guidelines on screen time, but there is enough basis to warrant a precautionary approach and action by schools, government and technology companies.
Calling for a duty of care to be established and for a voluntary code of conduct to be agreed ahead of government legislation, the UK Chief Medical Officers have also published advice, giving tips on how to have a healthy balance with screen time. This is based on evidence around activities that are important for healthy child development such as sleep, exercise and education.
They recommend the following actions that industry and government should take including:
The UK Council for Internet Safety should: work with the Royal College of Paediatrics and Child Health over the next 12 months to expand and update their framework 'Education for a connected world'; invite a health minister to join their board; and invite clinicians to join their board.
The Department for Education (England) must continue their good work and move as swiftly as possible to introduce the compulsory subjects of relationships education (primary), relationships and sex education (secondary) and health education (all phases) including content on internet safety and online harms. The Devolved Administrations; Wales' Education and Public Services, Northern Ireland's Department of Education (DENI) and Education Scotland - should introduce similar compulsory rules.
Our children have a right to be safe and the technology industry have a duty of care. It is imperative that the technology industry proactively acts in the interests of users, as well as shareholders. We support the Government's intention to legislate to set clear expectations of the technology industry.
In advance of this planned legislation, the technology industry should now establish a voluntary code of conduct addressing how they safeguard Children and Young People on their sites. They should involve civil society and independent experts. Potential areas for inclusion are: clear terms of use that children can understand, enforcing their own terms and conditions and to work with government to put in place effective age verification, recognising the 'precautionary approach' in developing structures and remove addictive capabilities, ensuring appropriate age specific adverts only, focussing on help and where to access support ensuring that no normalisation of harmful behaviour (such as bullying and self-harming) occurs ongoing work about safety issues including, bullying and grooming.
Vendors of 'smart' hardware have a responsibility to assist those who purchase smart hardware for children's use to ensure that the hardware has appropriate child safety features activated. Vendors should recommend child security features to the purchaser, and advise and assist them in implementing these.
The technology industry must share data they hold in an anonymised form with recognised and registered public sector researchers for ethically agreed research, in order to improve our scientific evidence base and understanding.
The Chief Scientific Advisor for the Department of Health and Social Care (England) should convene a research seminar to identify the avenues for undertaking and funding future research in this area. This needs to involve the four nations, other research funders and the technology industry. The technology industry should contribute to funding the required independent research over the next decade.
Chief Medical Officer for England, Professor Dame Sally Davies, said: "Time spent online can be of great benefit to children and young people, providing opportunities for learning and skills development, as well as allowing young people to find support and information. But we need to take a precautionary approach and our advice will support children to reap these benefits and protect them from harm.
"Technology is an unavoidable aspect of modern life and technology companies have a duty of care. They must make more effort to keep their users safe from harm, particularly children and young people."
Social media and screen-based activities can be hugely beneficial for children and young people, encouraging social interaction, education, and providing easy access to support and information but it should not intrude on activities which are proven to support healthy child development such as exercise and quality sleep.
UK Chief Medical Officers' advice for parents and carers on Children and Young People's screen and social media use
Technology can be a wonderful thing but too much time sitting down or using mobile devices can get in the way of important, healthy activities. Here are some tips for balancing screen use with healthy living:
Sleep matters
Getting enough, good quality sleep is very important. Leave phones outside the bedroom when it is bedtime.
Sharing sensibly
Talk about sharing photos and information online and how photos and words are sometimes manipulated. Parents and carers should never assume that children are happy for their photos to be shared. For everyone - when in doubt, don't upload!
Education matters
Make sure you and your children are aware of, and abide by, their school's policy on screen time.
Keep moving!
Everyone should take a break after a couple of hours sitting or lying down using a screen. It's good to get up and move about a bit. #sitlessmovemore
Safety when out and about
Advise children to put their screens away while crossing the road or doing an activity that needs their full attention.
Talking helps
Talk with your children about using screens and what they are watching. A change in behaviour can be a sign they are distressed - make sure they know they can always speak to you or another responsible adult if they feel uncomfortable with screen or social media use.
Family time together
Screen-free meal times are a good idea - you can enjoy face-to-face conversation, with adults giving their full attention to children.
Use helpful phone features
Some devices and platforms have special features - try using these features to keep track of how much time you (and with their permission, your children) spend looking at screens or on social media.