Where's Santa in Dorset
2018
At this time of year Father Christmas becomes an incredibly busy man, but as he's so friendly and thoughtful he will always find time to listen to your wish lists.
There's nothing that Father Christmas loves more than talking to children, so he uses his super magical powers to whizz all over the county and can be in many places often at the same time!
You'll find him in cosy cabins, in sparkly grottos, on festive trains and on horse-drawn sleighs in town centres, shopping centres, garden centres and family attractions. As he gets exceedingly hungry on his travels he even turns up for breakfast and lunch at some places!
So, along with his many helpers, do look out for Santa at the following locations this festive season…
PS. Don't forget to leave out a treat or two for Santa and his reindeer on Christmas Eve. The cheeky elves have told us he likes smelly socks, but we think he would rather tuck into a tasty mince pie!
Where to See Santa in Dorset 2018
November
23 November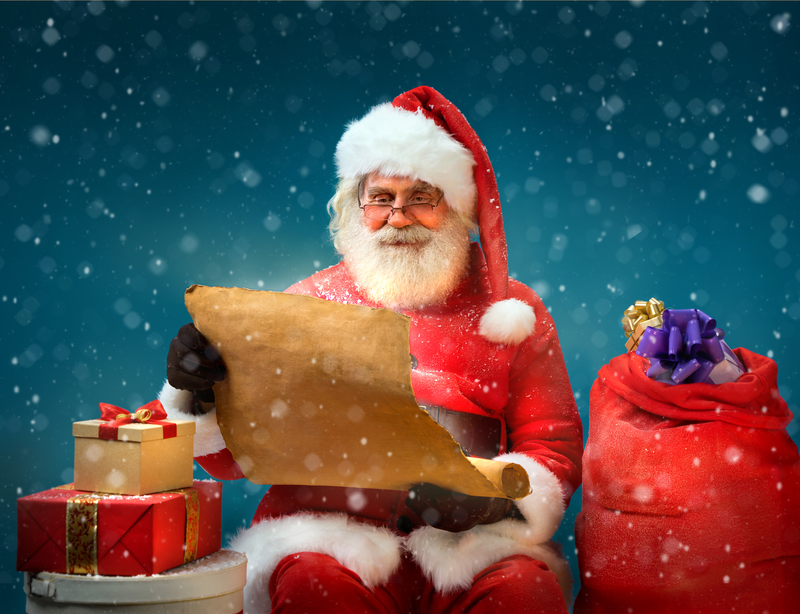 Every day until 24 December
See Santa at Honeybrook Adventure Farm
Honeybrook Farm, Stanbridge, Wimborne, BH21 4JD
www.honeybrookadventure.com/christmas.html
Board the festive tractor sleigh ride to the Festive Farm to see Santa in his special grotto. Includes a quality present, a free photo, an activity book, chocolate reindeer droppings, gingerbread biscuits, a bottle of bubbles and much more. No need to book – just turn up.
23 November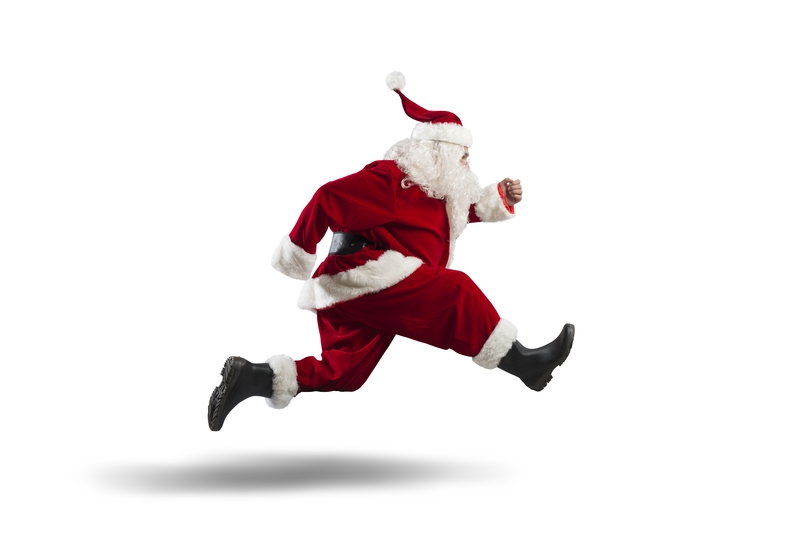 Also, 24, 25, 29, 30 November and 1, 2, 6, 7, 8, 9, 10, 11, 12, 13, 14, 15, 16, 17, 18, 19, 20, 21, 22, 23 and 24 December
Santa Claus in Bournemouth Town
Bournemouth Gardens, Bournemouth, BH2 5AH
www.christmasinbournemouth.co.uk
Meet Santa at his enchanting Christmas Grotto located in the heart of Bournemouth Gardens. Walk through the brand new Christmas Tree Wonderland walkway, featuring over 100 glittering trees. Each child will receive a magical gift and a treasured family photo
24 November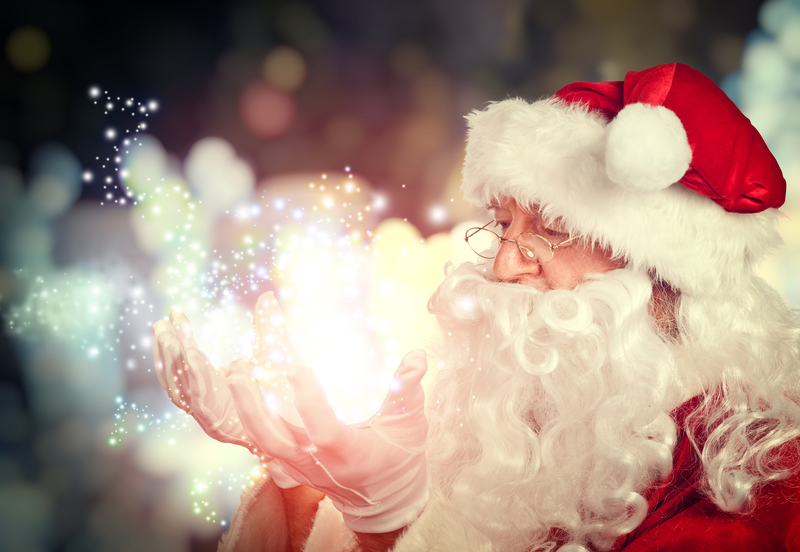 Santa at the Christchurch Christmas Festival
High Street, Christchurch, BH23 1AS
With a special Santa's parade at 4.30pm and a chance to visit Santa's grotto and post your Christmas list.
From 24 November
Also, 25 November and 1, 2, 8, 9, 15 to 23 December
Father Christmas at Adventure Wonderland
Adventure Wonderland, Near Christchurch, BH23 6BA
Visit the friendly Father Christmas with his faithful reindeer, Rudolph, and helpful elves, direct from the North Pole. They will be waiting in the snowy log cabin, ready to give the children a quality present. Booking essential. For more information call 01202 483444.
24 November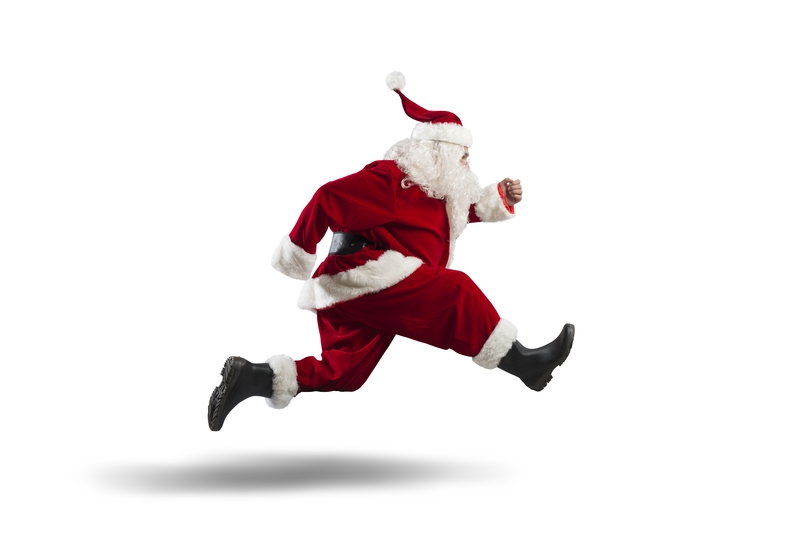 The Santa Show 2018: Santa's Christmas Party
The Regent Centre, 51 High Street, Christchurch, BH23 1AS
Santa's Christmas Party is an interactive family show particularly suitable for 2-7 year olds. It's an adventure full of fun, festive songs and party games. It lasts 40 minutes followed by a special meet, greet and treat with Father Christmas.
30 November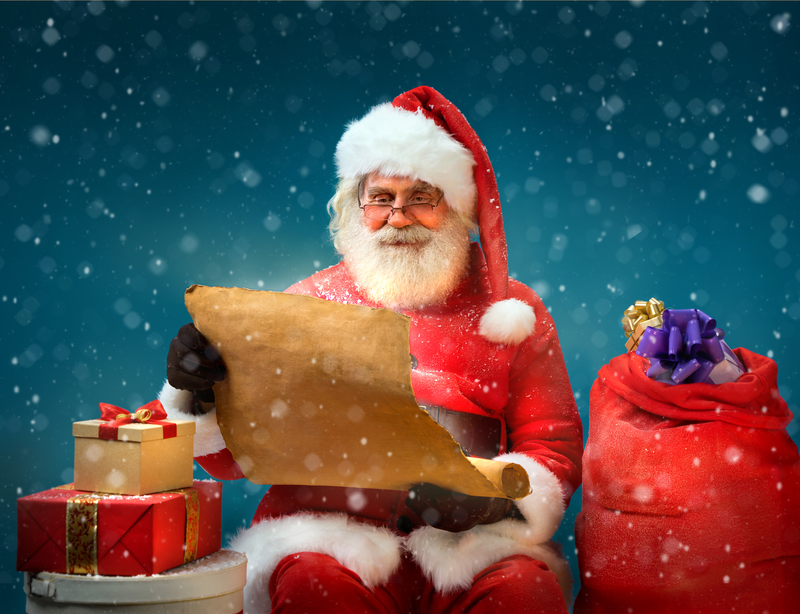 Also 1, 2, 7, 8, 9, 14, 15, 16, 21 and 22 December
Meet Santa Claus at Kingston Lacy
Kingston Lacy, Wimborne Minster, BH21 4EA
Santa Claus will be making a few stops at Kingston Lacy this year. Pay him a festive visit in the Laundry and tell him your Christmas wishes. £5 per child, includes a gift from Santa. Normal admission applies. Pre-booking is essential. Call 0344 249 1895 for details.
From 30 November
Also, 1, 2, 5, 6, 7, 8, 9, 12, 13, 14, 15, 16, 19, 20, 21, 22, 23 and 24 December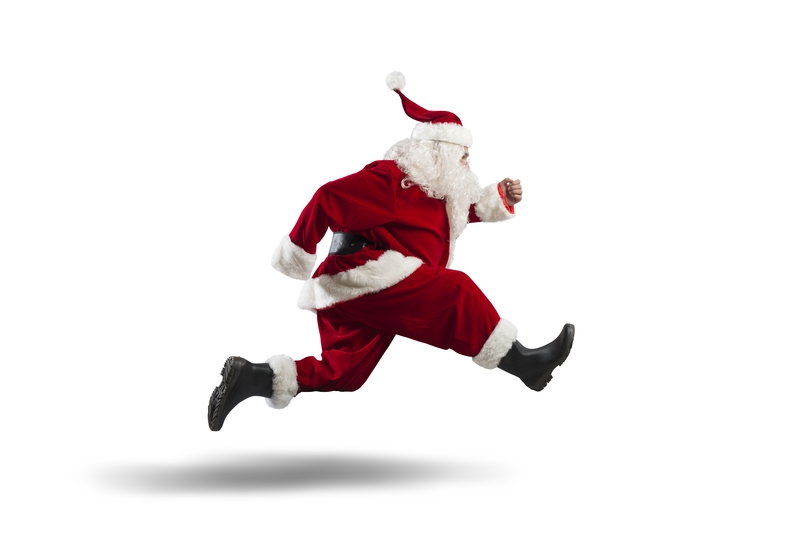 See Santa at Upton Country Park
Upton Country Park, Poole Road, Upton, Poole, BH17 7BJ
https://uptoncountrypark.com/christmas/
Join Upton Country Park this Christmas with their festive celebrations! There's something for all the family, with Santa's Woodland Grotto returning this year with live animals, including donkeys and Real Reindeer (reindeer at weekends throughout December). Grab some gifts at the annual Christmas Craft Fair or get in the Christmas spirit with Christmas wreath workshops, festive lunches and party evenings. Call 01202 262753
DECEMBER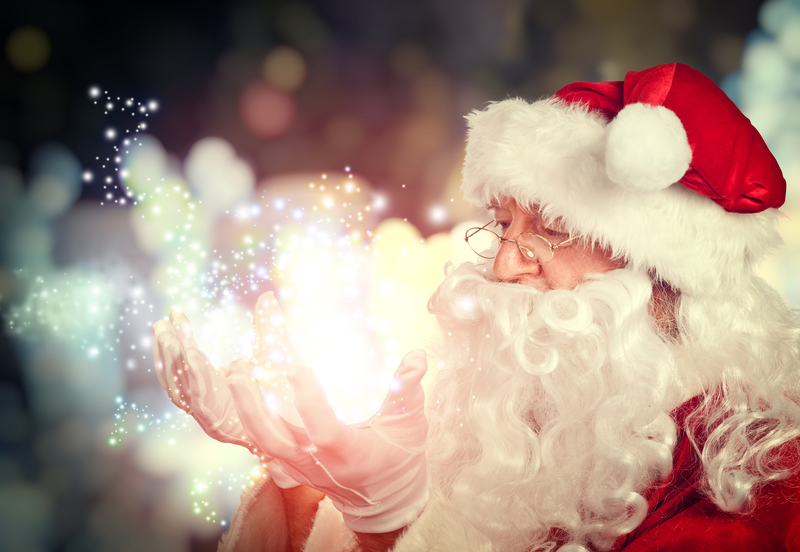 From 1 December
And 2 December
Santa Arrives at his Grotto by Tank
The Tank Museum, Bovington, BH20 6JG
Santa will be making a big entrance by tank on both days. Then visit him in his magical grotto and enjoy children's crafts and activities. For more details call 01929 405096
From 1 December
Also, 2, 8, 9, 15, 16, 17, 18, 19, 20, 21 and 22 December
Santa at the Crealy Christmas Spectacular
Crealy Great Adventure Park, Clyst St Mary, Near Exeter, EX5 1DR
With 9 new Christmas attractions featuring the South West's first ever Christmas Ice Show, Mary Christmas' Bakery, reindeer food making station, Santa's post office, the singing snowmen, Christmas craft and entry into Santa's Magical Toy Shop featuring over 30,000 gifts! Booking essential.
From 1 December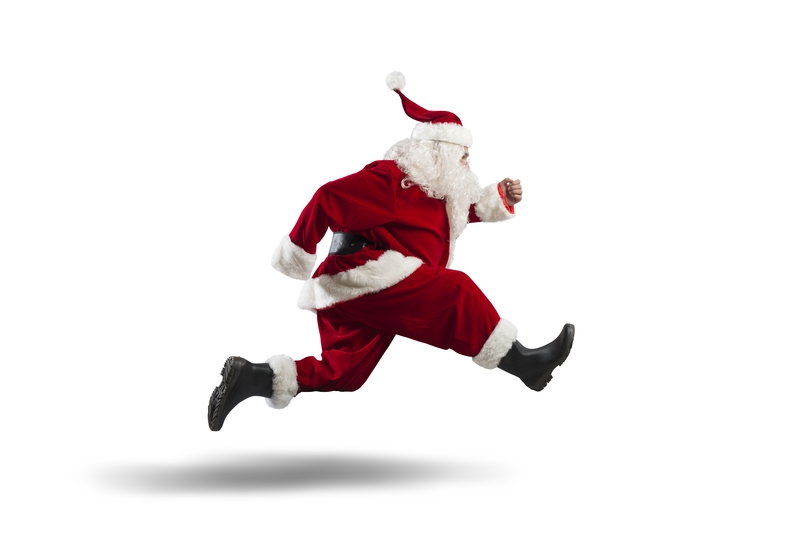 Also, 2, 4, 5, 8, 9, 11, 12, 15, 16, 18, 19 and 22 December
Father Christmas Magic at Farmer Palmer's Farm Park
Farmer Palmer's Farm Park, Poole, BH16 6EU
Meet Father Christmas in his traditional winter cabin in the Little Farmer's Fun Barn. The clever Elves use a time-slot system so there are no long queues to see Santa. Purchase your Visit Santa tickets on the day from reception. Call 01202 622022.
From 1 December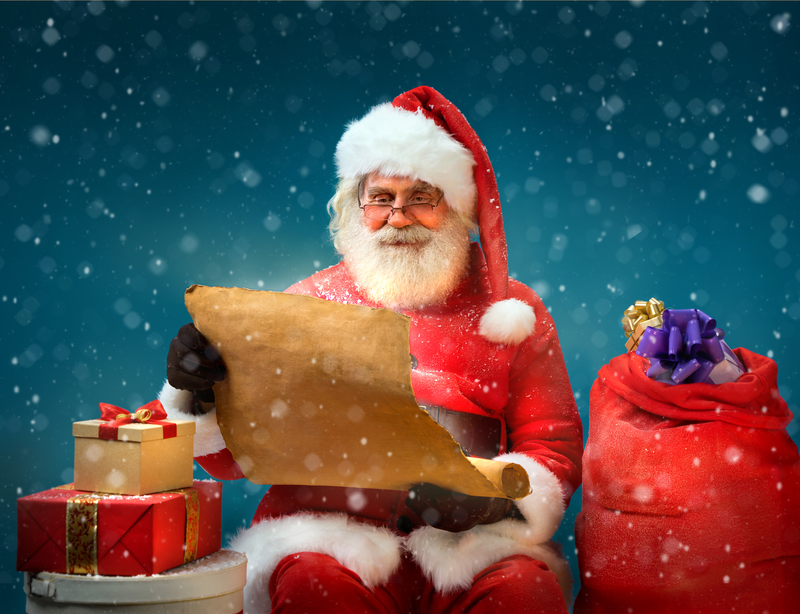 And 2, 8, 9, 15, 16, 22 and 23 December
Santa's Grotto at Woodlands
Woodlands Leisure Park, Blackawton, Totnes, Devon, TQ9 7DQ
www.woodlandspark.com/event/christmas-at-woodlands/
A visit to see Santa includes a mesmerising walk through Santa's Workshop before meeting Santa and receiving a very special gift. Includes free reindeer food, a free sweet treat and free photo opportunities.
6 December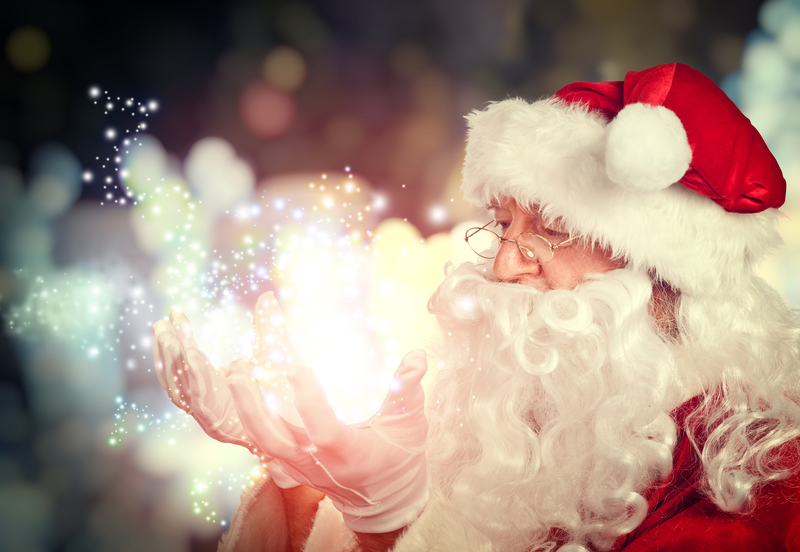 Also 8, 9, 15, 16, 22 and 23 December
Visit Judge Santa
Shire Hall Historic Courthouse Museum, High West Street, Dorchester, DT1 1UY
Father Christmas will be holding court until 23 December. Every child who visits him will receive a special Christmas gift. Cost: £4 per child. For details call 01305 261849
8 December
Also, 9, 15, 16, 17, 18, 19, 20, 21, 22, 23 and 24 December
Sail with Santa
City Cruises Poole, Poole, BH15 1HJ
Meet Santa on a cruise around Poole Harbour. Soak up the sights of Brownsea Island, Sandbanks and Poole Harbour. On board, the children can enjoy live performances and meet Santa before receiving a personal gift. Booking essential. Call 07483 038487.
8 December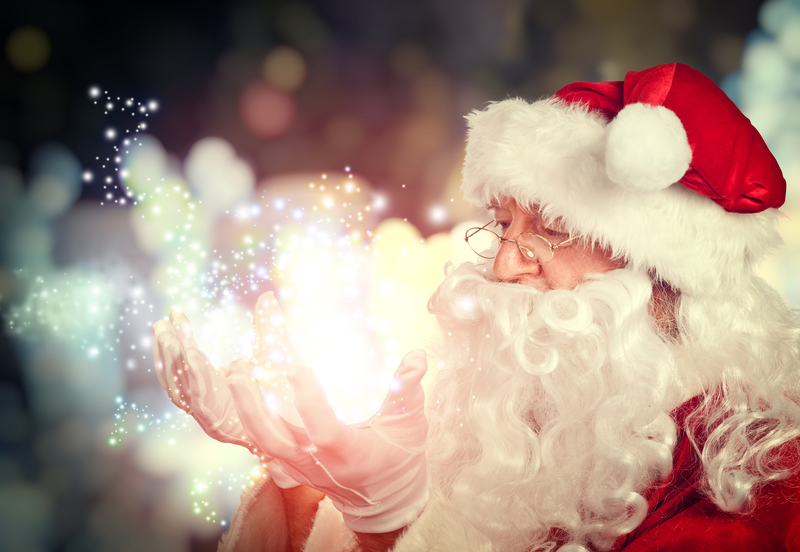 Meet Santa Experience
Castlepoint Shopping Park, Castle Lane West, Bournemouth, BH8 9UZ
www.castlepointshoppingpark.com
Post your letter to Santa at the Santa Post Office and find out if your name is on the good or naughty list this year...or just ask the man himself at the Meet Santa experience. A day of Christmas magic.
8 December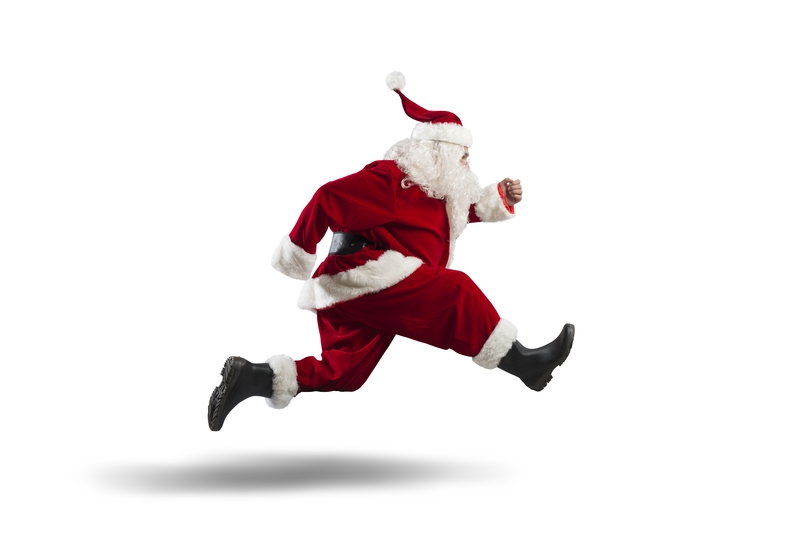 Meet Santa Experience
Castlepoint Shopping Park, Castle Lane West, Bournemouth, BH8 9UZ
Post your letter to Santa at the Santa Post Office and visit the man himself at the Meet Santa experience.
From 8 December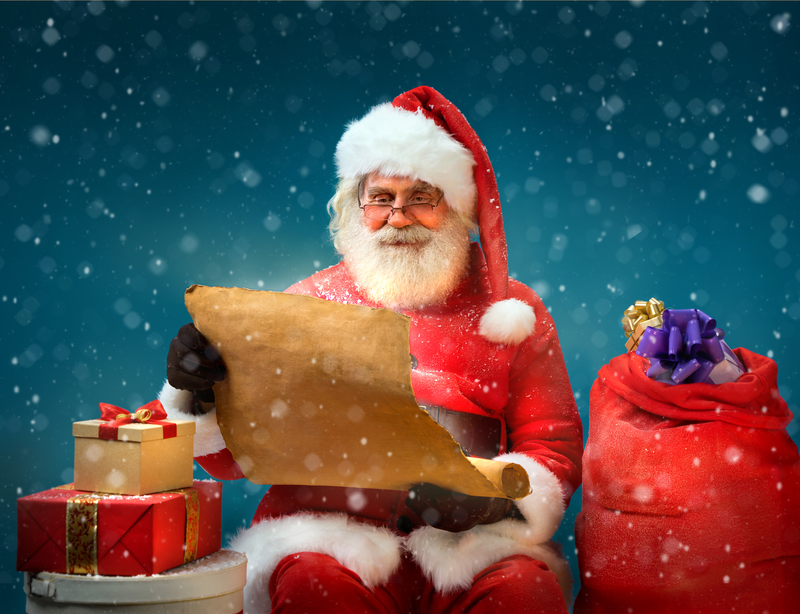 Until 23 December
Visit Father Christmas at Sea Life
Weymouth Sea Life Adventure Park, Weymouth, DT4 7SX
Step into Christmas and meet Father Christmas in his enchanting Christmas cabin. Plus, there will be a Christmas Craft Zone where children can colour Christmas tree decorations, make reindeer food and write a letter to Father Christmas.
From 8 December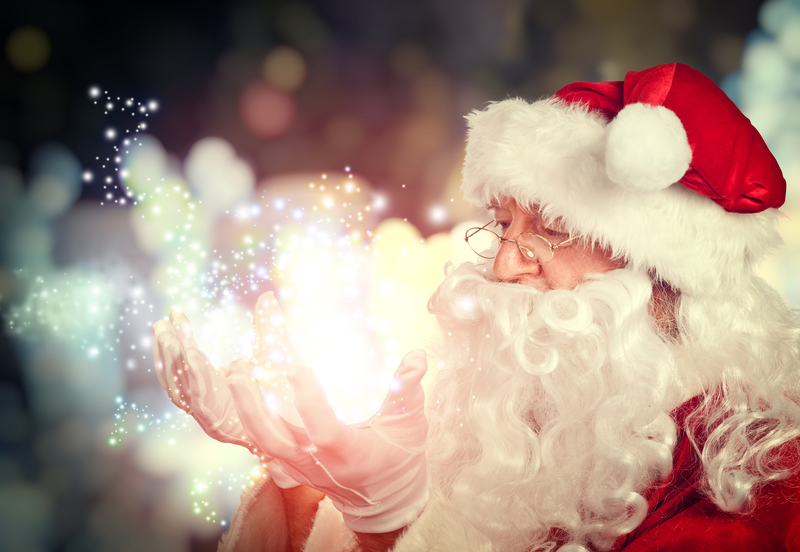 Also, 9, 15 and 16 December
Santa Specials at Moors Valley Railway
Moors Valley Railway, Near Ringwood, BH24 2ET
Take the train from Lakeside station to visit Santa in his railway grotto at Kingsmere Station. Discover Santa's log cabin, where Father Christmas has presents for adults and children. Booking highly recommended – book early to avoid disappointment. Call 01425 470721.
9 December
See Santa Arrive by Lifeboat
RNLI College, West Quay Road, Poole, BH15 1HZ
See Santa at the annual RNLI Christmas Market. Santa will be arriving by lifeboat. Plus, there will be Dr Balloon man, the Creation Station, live music, face painting and over 40 stalls. Call 01202 308500
9 December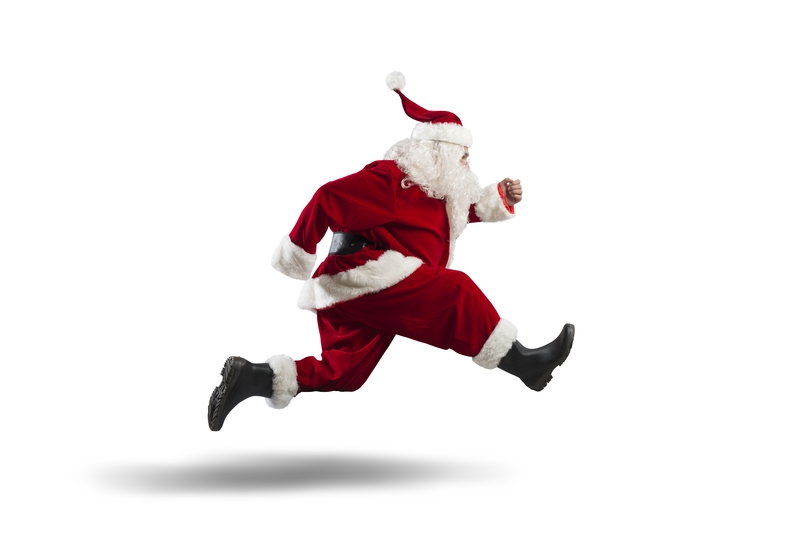 Brunch with Santa
Mudeford Wood Community Centre, Pipers Drive, Mudeford, Christchurch, BH23 4TR
Have a family brunch with your little ones, take part in the Christmas arts and crafts and visit Santa's grotto. There are three sessions available: from 10.30am to 12.30pm. Tickets: Adults: £3.50, Children: 2-10 years £7, under 2s: £2.50. Call 01425 541 353 or email mwpgcommittee@yahoo.com
16 December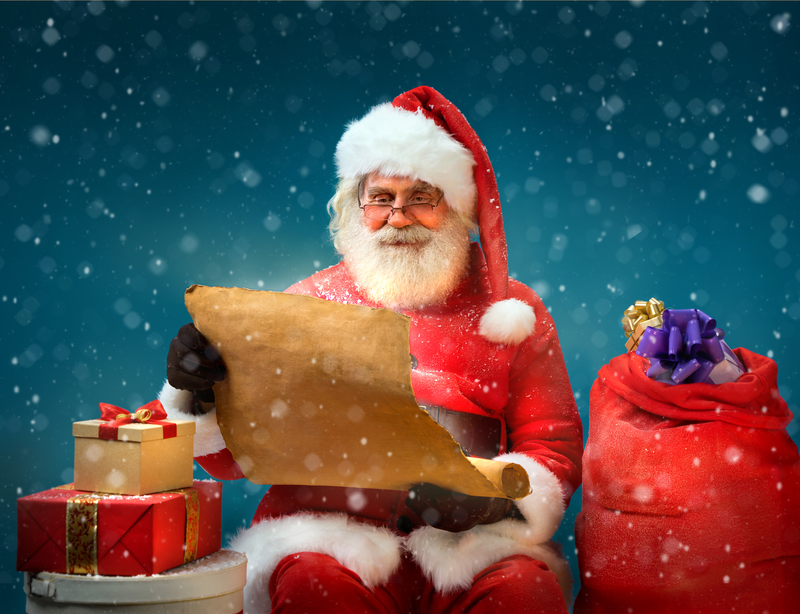 Santa Stroll
Poole, BH21
Forest Holme Hospice invite families to take part in its annual Christmas themed charity Santa walk. Tickets: £10 adults / £5 children. Call 01202 670644 or email fundraising@forestholmehospice.org.uk
20 December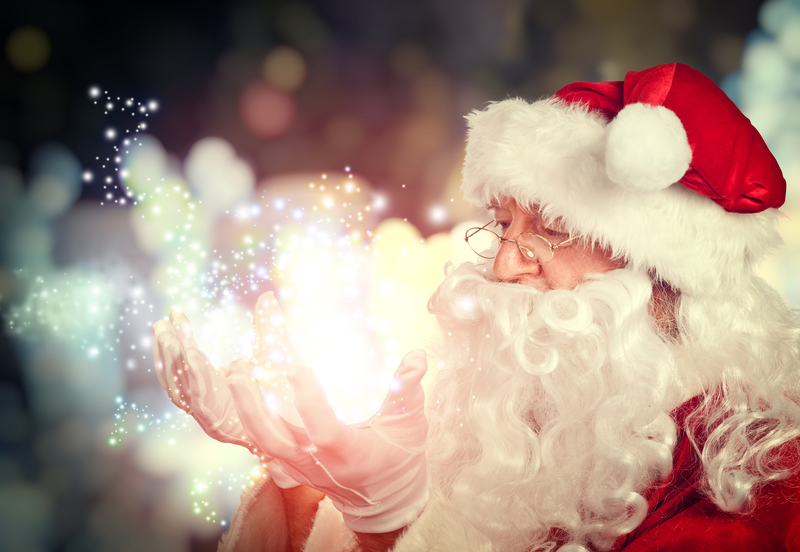 Santa Trail
Hamworthy, Poole, BH21
Join Santa and the Hamworthy Fire Fighters on a festive charity trail through Hamworthy, Turlin Moor, Waterloo Estate and Canford Heath in aid of Forest Holme Hospice. Call 01202 670644 or email fundraising@forestholmehospice.org.uk