Dorset Newsdesk
We want to hear about your primary school news! Share your happy school stories with our readers - just email: kirsty@razzpublications.co.uk
Counselling Taster Day at Iron Mill College: 16 September
Iron Mill College is a leading provider of training in mental health and wellbeing. There is entry level training starting October - the Certificate in Counselling, which runs on 12 Fridays. There is also training for existing counsellors and psychotherapists - the Post Qualifying Diploma in Counselling Children and Adolescents, which runs over 14 Wednesdays. Experience more at being a student at their Counselling Taster Day on 16th September. Book at www.ironmill.co.uk or contact 01202 743804.
Hillside First celebrates its 50th Anniversary
Hillside Community First School in Verwood opened its doors to the children in the local area back in 1967. Since then the school has thrived, giving the children a pleasant environment for their education and wellbeing. To celebrate its 50th anniversary, Hillside First School will be holding a tree planting ceremony on Wednesday 6 September. Five trees will be planted, one for each decade, during the afternoon to commemorate the occasion.
Young writer at Hill View Primary demonstrates potential
Pupils at Hill View Primary School in Bournemouth have been demonstrating their fantastic writing skills recently. A beautifully written and descriptive story from one of the Year 6 children can be read here:
Flat Fire by Scarlett Barry
My eyes flash open. It's 1 am, and I can smell a strong, thick aroma of smoke. I rub my eyes slowly and lazily sit up. Mum's probably burnt one of her midnight roasts again. Slowly, I roll out of bed and onto the cool, vinyl floor. Wait, it isn't cool, it's quite hot. I tiptoe out into the hallway with concern. Mum's in bed, tucked up beside Dad. I decide to check on Sydney and Daisy, who are probably cosy in their beds. I go and check Daisy in her cot. There's beads of sweat dripping off her forehead, and her blonde tufts of hair are damp with sweat. I creep back into bed, it's all ok.
As I get back into bed, my phone pings. I squint at the bright screen, just about reading a text from Layla. It's nothing important. I lie down and pull my dark velvet covers over my head.
"FIRE!" I hear a woman violently scream. I sit up. That's why it was so hot, and why Daisy was sweating so much. That's why there was smoke too! My heart pounds against my chest. Boom-boom, boom­ boom, boom-boom. "Shirley! Daisy!
Sydney?!" I hear Mum cry. I grab my phone and pull on my favourite clothes. I get my handbag and throw in some special things. There's no time to waste now.
I rush into the girls' room, tears rolling down my cheeks. I grab Daisy, and get Sydney out of bed. I throw a picture of Daisy and Sydney into my bag and get Mum and Dad. We all have one last embrace. "Go on, run," Mum says, and she gently kisses my forehead. I grab Sydney's hand, and rush out of the door. I unlock the flat room, Mum and Dad frantically following. We rush down the stairs of the flat block and try not to panic.
There's babies crying, children howling, adults screaming. The lights flicker, and wood falls around us in flames, and we don't stop for anything. There's bodies sprawled across the floor, children shaking in corners, and even people sacrificing their lives for others.
Suddenly, the roof falls. Mum and Dad are blocked from us. "NO!" Sydney cries. "You'll make it, go on." They're the last words I hear from Dad. Sydney tries to go after them, but I've got a firm grip on her arm. We continue our frantic journey down. Everything's getting worse.
All of a sudden, Sydney trips. Her hand breaks away from mine, and she is eaten by the flames. I stare at the fire. It's like a lion. I can tame it. Daisy cries louder than anyone here, and I pant as I try to rush down the creaky, hot steps. She goes wheezy, and I keep her tight against my chest, safe and sound, but not quite. Her twinkly, young and innocent blue eyes stare up at me as she howls and I run. Push, push, push. Shout, shout, shout.
I see the entrance. I smile, and I'm just over the moon to be out. I rush out into the street, and see all the innocent, disturbed families. I breathe in the air, although there's still a tint of smoke in the air. I kiss Daisy happily. She blinks twice. She stops breathing. Her heart stops. She's dead. I'm holding a dead baby. My dead sister. I scream. People stare at me.
A kind-looking woman rushes up to me, and snatches the baby out of my arms. Her expression goes. "Oh, oh dear, I'm so sorry," she says, as she gingerly places her down on the floor. A fresh tear rolls down my cheeks. I have nothing. It's all gone. My family. My childhood memories. The photographs. It's gone. All in front of my eyes.
Foam-Filled Fundraiser for School Multi-Sport Area
Regional charity Autism Wessex is hosting the Big Kids Sports Day on Saturday 9 September at Bournemouth Sports Club to raise funds for a dedicated multi-sport area at its specialist school, Portfield School. The event will be a foam-filled "It's a Knockout" style day with inflatable games, stalls and a barbecue. Fiona Hawkins, Fundraising Executive at Autism Wessex said; "Our Big Kids Sports Day is a chance to relive your childhood sports day but with a difference! Teams will compete against each other in games that include giant inflatables, a large foam pit, gallons of water, character costumes and, if you make it to the final round, a giant slide and penguin chase". Perfect as a team building activity or simply a fun day out with family and friends, there will also be child friendly games too. To register visit www.autismwessex.org.uk – big kids sports day or email fundraising@autismwessex.org.uk
Homeline Mortgages – for all your mortgage needs
Homeline Mortgages specialise in 'whole of market' mortgage and protection advice. With access to an extensive range of lenders, it can source the best deal to suit your requirements. Homeline Mortgages offer professional, friendly advice to help take some of the stress out of arranging your mortgage. Its team of expert advisers are on hand to help, whether you are first time buyers, moving house or just reviewing your existing mortgage arrangements. See the website www.homelinemortgages.co.uk for more information.
The Riviera Hotel gets festive
What better place to celebrate the end of a busy year with your friends or colleagues than at The Riviera? It offers one of the best and most popular Christmas Party deals in Bournemouth and is passionate about making your event a success. On Sunday 17 December, Santa will be paying a very special visit to the Riviera. Families who visit on this day will be able to enjoy a Christmas Sunday Lunch with mulled wine for adults and a gift from Santa for children. Go to www.rivierabournemouth.co.uk or call 01202 763653 for details.
Roll Up! Roll up! For the amazing Metropole Market
Sunday 24 September will mark the beginning of a quintessentially eccentric street market experience, funded by Bournemouth Town Centre BID, which will take over Bournemouth's Lansdowne area. Locally-based traders on show will include Dark Matters (vegan hand-made chocolate brownies), Ages Apparel (African inspired clothing and accessories), Jackie Robinson's Vintage Clothing, plus Sea to Shore selling fresh crab and lobster with an open sea food bar.
There will also be a vibrant mix of street entertainers and live musicians ensuring an immersive experience for all the family. Some of the acts already announced include international comedy duo Streetcomedy along with Pantheatrix who will dazzle visitors with their breath-taking stilt walking and juggling. There will also be a dedicated Kid's Zone with ceramic workshops and face painting from 10am 'til 5pm, plus performances from Mr Merlin and Okey Dokey the Dragon plus marvelous magician Jamie Jigsaw. For more information visit: www.metropolemarket.co.uk
Quality images from AS Photography Services
At AS Photography & Services Ltd's photo studio, located in central Bournemouth, your child's school photograph will be taken with care. The photos are taken at no cost to you, however, they can be purchased at a discount. Call 01202 291110 for more information or to book your shoot.
Kids Camera Action is back in September
Kids Camera Action is back in September for another Saturday morning term time film school! This term the film crews will be working on a range of projects- from animation to special effects as they act in, film and edit their own short films for the online channel. Plus, there will be a brand new 2 day holiday workshop in October- visit www.kidscameraaction.co.uk for more details.
Hoburne Holidays Nominated for 2017 British Travel Award
Hoburne Holidays has been nominated for Best UK Family Holiday/Holiday Park Operator in the prestigious 2017 British Travel Awards (BTAs). The winners will be determined by the consumer, who has until 30 September to cast their vote, with the successful companies announced at the BTA Gala Awards Dinner, being held in London on 29 November 2017.
Hoburne is a family business, providing traditional, quality family holidays. With roots stretching back more than 100 years, Hoburne have grown and evolved as a business, but always held on to the established values that have served them well.
This year over £450,000 was invested at Hoburne Devon Bay to meet the change in customer needs and expectations. The park received refurbished leisure facilities, a new family friendly Café area, a new look decking and patio area, offering stunning views across the bay, and a new and improved communal area. To Vote Go To www.hoburne.com/BTA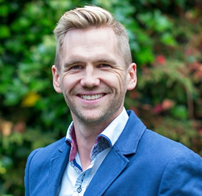 Dorset Police Cyber-Crime Prevention Officer, Jake Moore writes:
Keep your child safe online and get their smartphone, tablet or gadget ready by:
Adding virus protection
Using safe search settings and tightening privacy settings on apps
Subscribing to your internet service provider's broadband parental controls
Consider using parental controls on devices
Also, spend some time reminding them:
The people they speak to online may not be who they think they are
Never give out personal details online
Be careful who they add to their friends lists
Never send images to people they don't know or that they wouldn't want others to see
Get switched on to your child's online world. Ask yourself: Do you know what your child is looking at? Who are they talking to? How long are they spending online? These are all questions that parents and carers should be asking on a regular basis.
To help keep your children safe online make sure you:
Talk to your children about what they do and use online
Allow access to the internet only from devices within the family space
If you ever have any concerns that a child is being groomed, exploited or abused, or if you suspect anyone is inappropriately contacting children online, report it immediately to the police via 101@dorset.pnn.police.uk, alternatively call 101, or call 999 in an emergency.
To find out how to keep your children safe online visit the Dorset Police website: dorset.police.uk/cybersafe