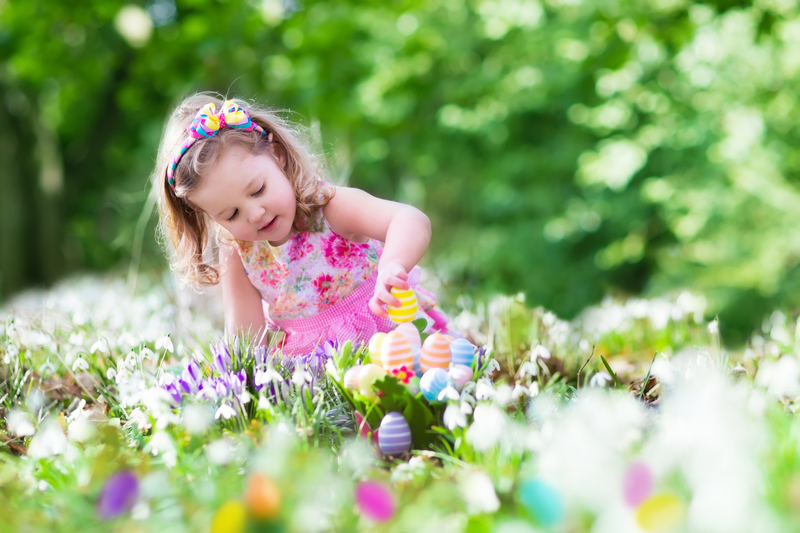 Gardens, parks, attractions and even houses will be scattered with Easter eggs this March and April as eagle-eyed youngsters go on the hunt for these oval shaped objects, and hope for a surprise and a treat!
Easy to Make: Easter Bunny Bunting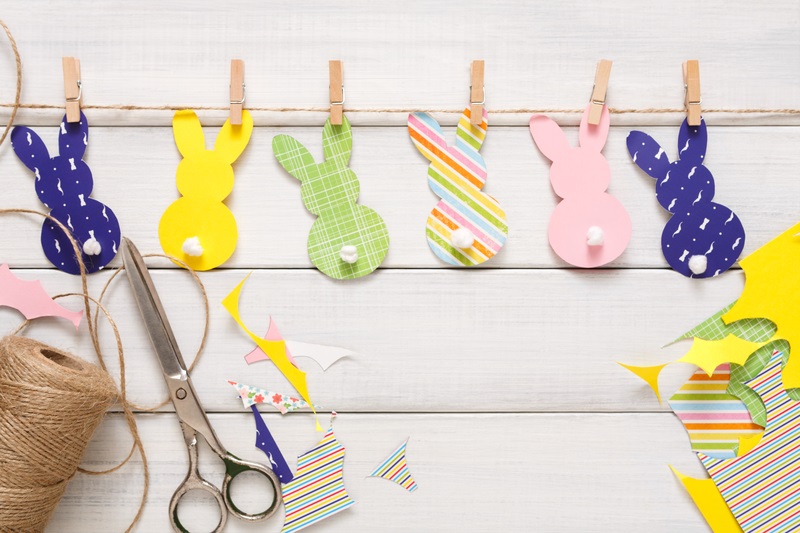 Decorate the walls and window frames with these bright little bunnies. To make: buy a variety of patterned card, place a basic bunny template on top of each piece of card and draw around it. Cut this out and glue on a small ball of cotton wool for a tail. To finish, attach each bunny to a natural piece of string using mini wooden pegs.
Easy to Make: Eggy Lambs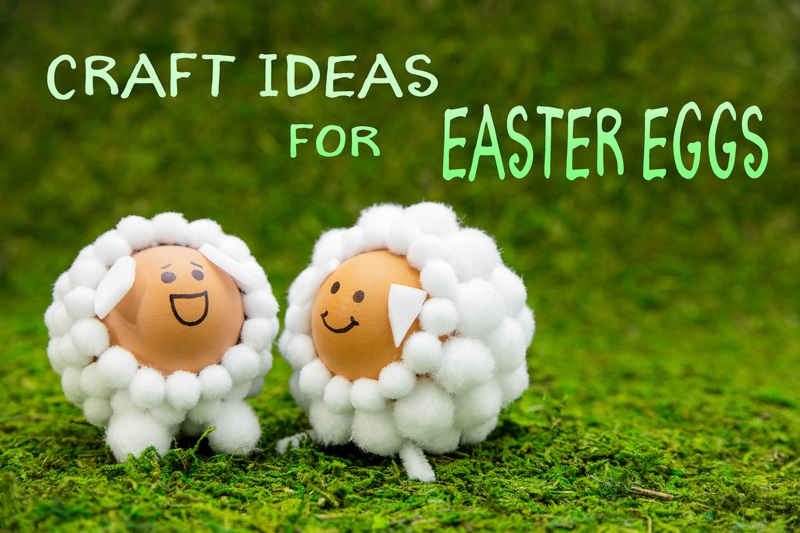 These funky-looking lambs will look a treat perched on a mantelpiece or sideboard. Plus they're so easy to create – simply roll small pieces of cotton wool into balls and glue these to the surface of the egg. Cover the whole egg with cotton wool, leaving a space at the front where you can add a funny face!
Easy to Do: Painting Easter Eggs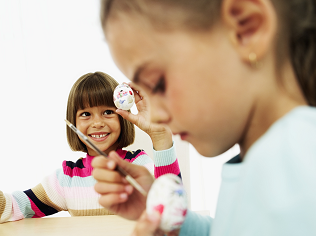 Very young children may wish to use hard-boiled eggs, whilst slightly older-children may use hollowed-out eggs. Cover the smooth glass-like surface of egg with acrylic paint. Using a mixture of soft brushes, coat the egg in a base colour. To add detail, use a fine brush dipped in paint or glitter, or use finely-tipped pens.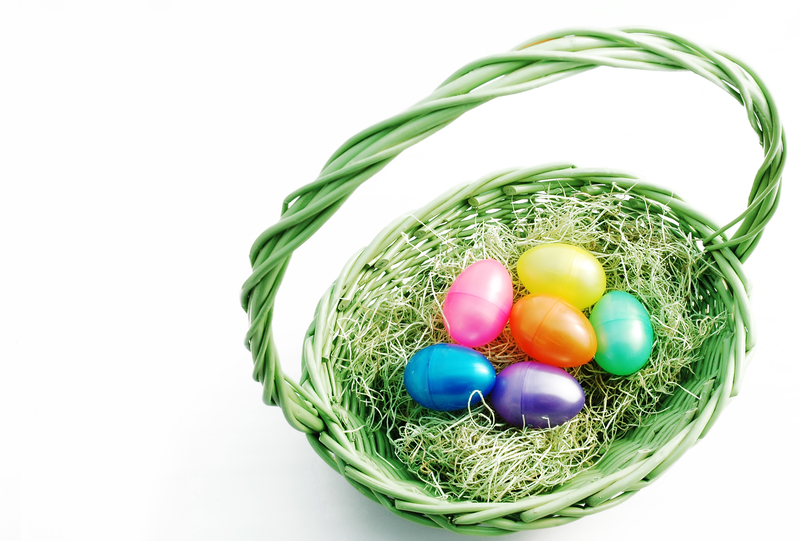 Easter egg hunts with a difference:
The Easter Egg Hunt is usually pretty-high up on the Easter activity list but what are the alternative options to searching for chocolate eggs?
Primary Times has been on its own 'hunt' for fun ideas that will get the kids active, listening and counting… Here they are:
Matching Sound Egg Hunt
Test your child's auditory processing ability by creating a game that will encourage them to match a sound in an egg case to an image of the item that is making the sound (in the egg case) on a printed sheet of paper.
You can fill the egg cases with items such as coins or pasta shapes or seeds.
Once all the eggs and sounds have been matched, the children can be rewarded with a treat.
Make the kids work for their chocolate treats!
Lay on some fun energy-burning Easter egg hunts for the kids.
Simply hide several plastic empty egg cases around the house, garden or local park and fill them with little notes inscribed with a physical activity to complete.
Each egg has a fun mini exercise challenge for the kids. For example, this could be: do ten star jumps; run on the spot for 2 minutes, do a roly-poly.
After all that exertion, the kids will have earnt their chocolate treat!
Colour matching and maths Egg Hunt Game
This is a simple game where children hunt for coloured eggs.
You may wish to use mini chocolate eggs wrapped in different coloured tin foil and hide them around the garden.
Once all the eggs have been collected they can be separated by colour and counted – and then consumed!
The Story of the Easter Egg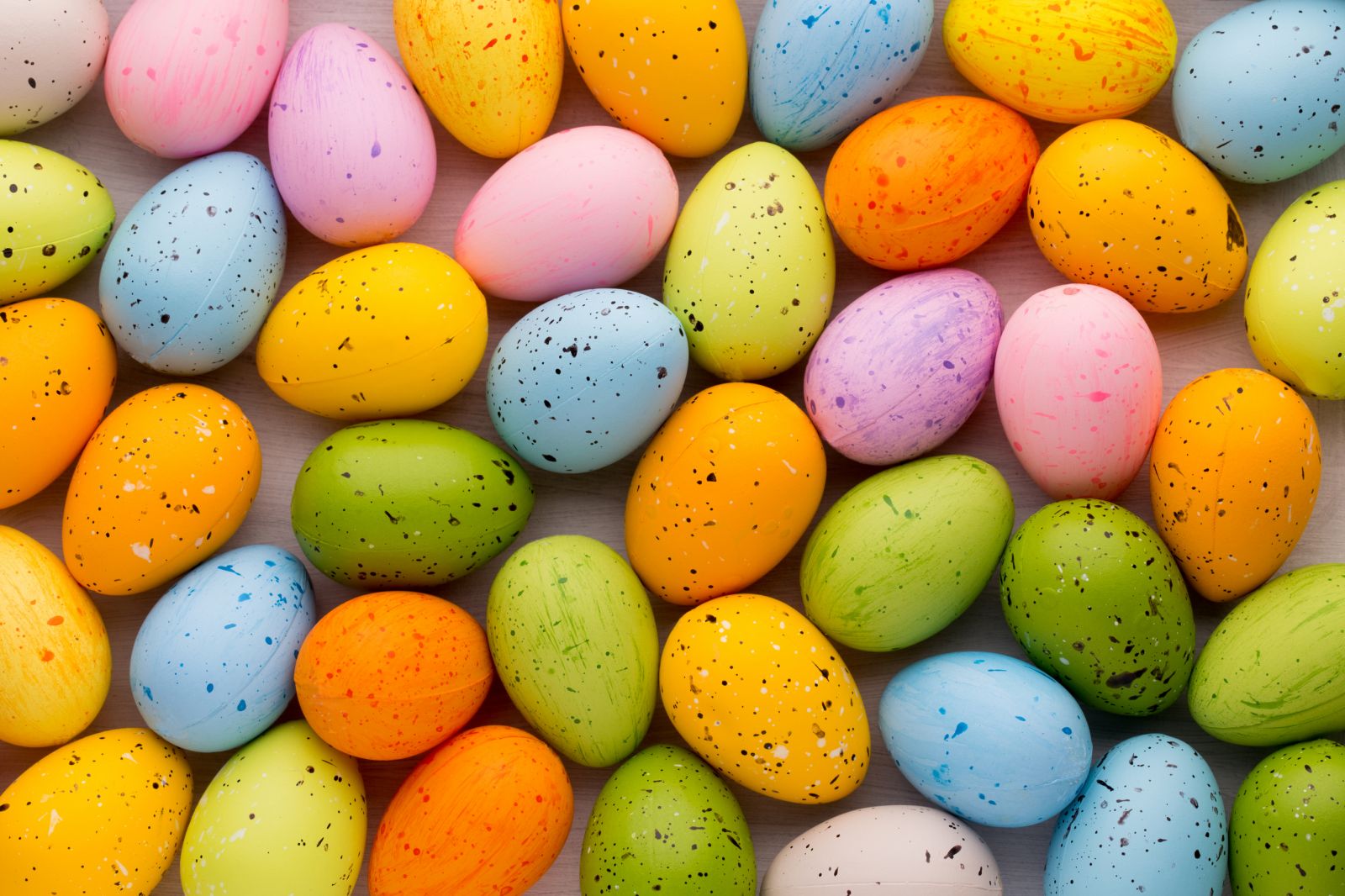 The humble egg is the food most synonymous with Easter. It symbolises the start of new life, rebirth and fertility. Many people associate the egg with Christian values at Easter, yet the egg also played a role in lots of pre-Christian festivals celebrated by the Ancient Egyptians, Persians and Romans.
In the Middle Ages when people were unable to eat eggs during Lent they began to decorate and store them for Easter Sunday and the tradition of the egg hunt began.
The first chocolate Easter eggs were made in France and Germany in the early 19th Century, and in 1873 the first British chocolate Easter egg was produced by Fry's.
Cadbury quickly followed producing a chocolate egg in 1875 and by 1892 produced 19 different types of eggs.
Today, the UK chocolate Easter egg market is worth more than £220 million with sales growing every year. Cadbury's Crème Egg is the most popular and over 500 million eggs are made every year.
Easter Adventures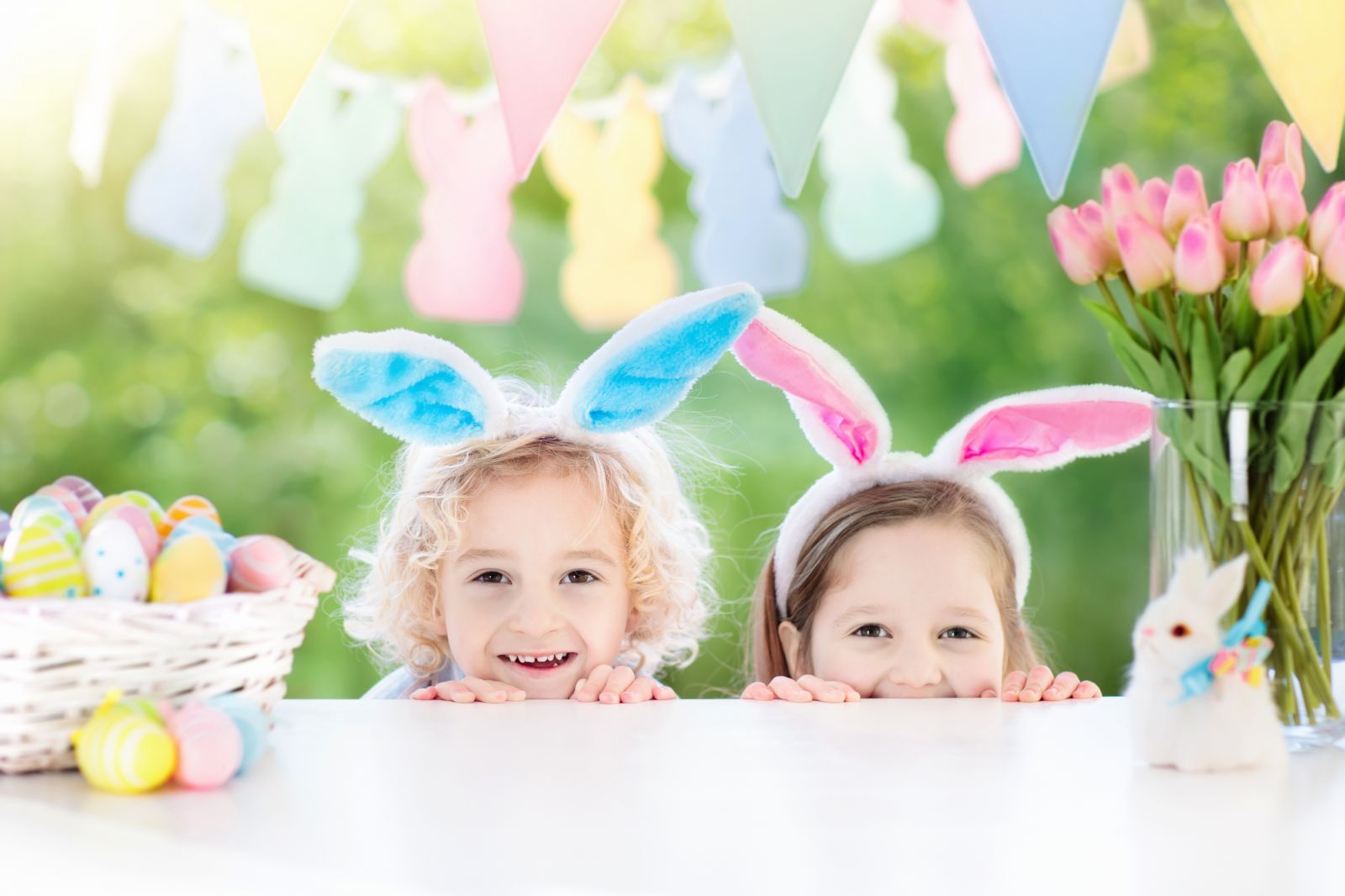 Easter trails, scavenger hunts, egg and spoon races, bottle-feeding lambs, beach cleans – you name it – there's plenty of adventures to be had this spring.
Easter Egg Hunts are usually a big hit with youngsters who simply love becoming mini-explorers and what's more, this fun activity can be affordable.
You have the choice of hosting an egg-citing Easter Egg hunt in your back garden or local park, or alternatively head to a local attraction and enjoy the novelty of the occasion with lots of other families.
During the Easter school holiday, should the weather allow, go outdoors each day for some free fun.
It's easy to distract children with uncomplicated activities such as spotting and naming clouds, searching for mini-beasts or seashore critters, visiting and perhaps bottle-feeding newborn lambs, watching a spider weaving a web, and following slimy snail trails. It's all great fun and doesn't cost a penny!
Nature Hunt for Kids
It's spring! That means it's time to head outdoors and go on a nature hunt! See how many of these activities your child can tick off this spring: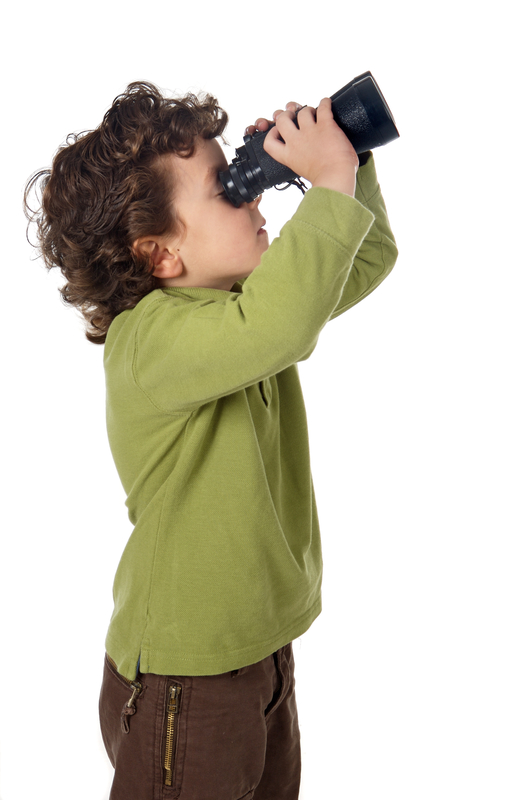 Go cloud-spotting
Find a twig shaped like a letter
Search for animal tracks
Hunt for mini beasts and bugs
Look for a tree with blossoms
Count the daffodils
Follow the snail trails
Draw a picture of a wild flower
Search for spider webs
Look for a squirrel
Mums and dads: why not take photos of what you find on your nature adventures this spring and share these with our other readers on Primary Times Facebook Dorset?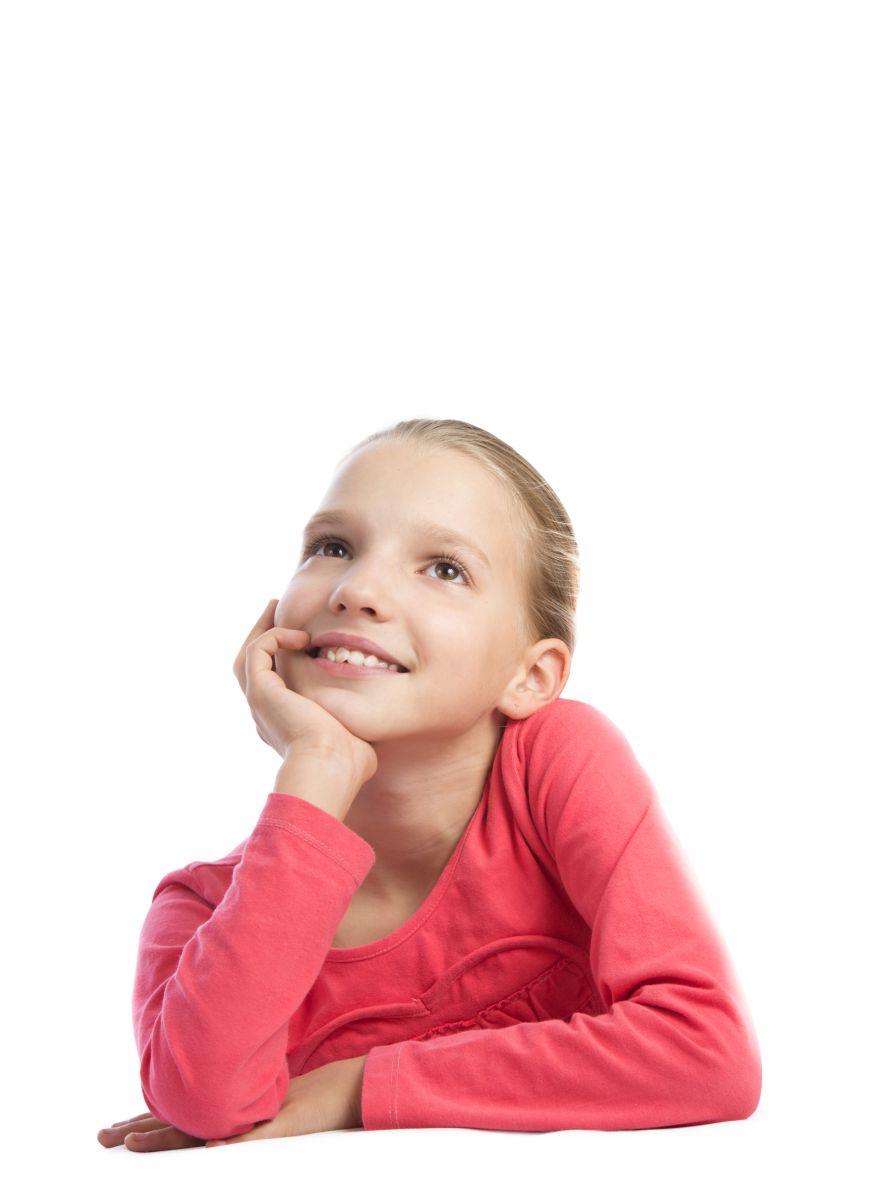 So, why is Easter on a different date each year?
Easter always falls on the first Sunday after the full moon that happens on or after the Spring Equinox on 21 March. That means Easter can be celebrated at any time between 22 March and 25 April.
Families are being encouraged to put one foot in front of the other onto the streets, forests, parks, beaches and countryside in May. The choice of walks in the county is vast and if you're needing a little direction there are plenty of great websites to look at that are filled with ideas for several walks of varying difficulty – from easy circular routes in the woods to strenuous lengthy stretches of the coastline.
For ideas see –
Jurassic Coast: www.jurassiccoast.org – walking the Jurassic coast
Dorset: www.dorsetforyou.gov.uk – walking routes and trails
Bournemouth: www.bournemouth.com/walking-routes
Poole Harbour Trails: www.pooleharbourtrails.org.uk
The New Forest: www.thenewforest.co.uk - family-walks
Coastal: www.southwestcoastpath.org.uk/
Keep up the exercise by walking to school too - see www.livingstreets.org.uk
Find out what's going-on this Easter in Dorset here...
Easter Fun at Adventure Wonderland
With its resident White Rabbit, multi-award-winning Adventure Wonderland is the perfect spot to keep the kids entertained this Easter. There will be egg and spoon races and Easter egg hunts in the giant hedge maze everyday over the bank holiday weekend plus you can meet Paw Patrol's Skye and Rubble on 11 April.
Fearless Skye, who deploys her helicopter to rescue anyone in danger is returning to the park to meet her fans. The cockapoo pup will join forces with construction expert Rubble, who turns his paws to fixing almost everything.
Easter, Halloween, Christmas and all the school holidays are always extra special times at Adventure Wonderland, so follow the park on Facebook (@adventurewonderland) and sign-up for the newsletter at www.adventurewonderland.co.uk
Andy's Dino Rap Show at Brewery Square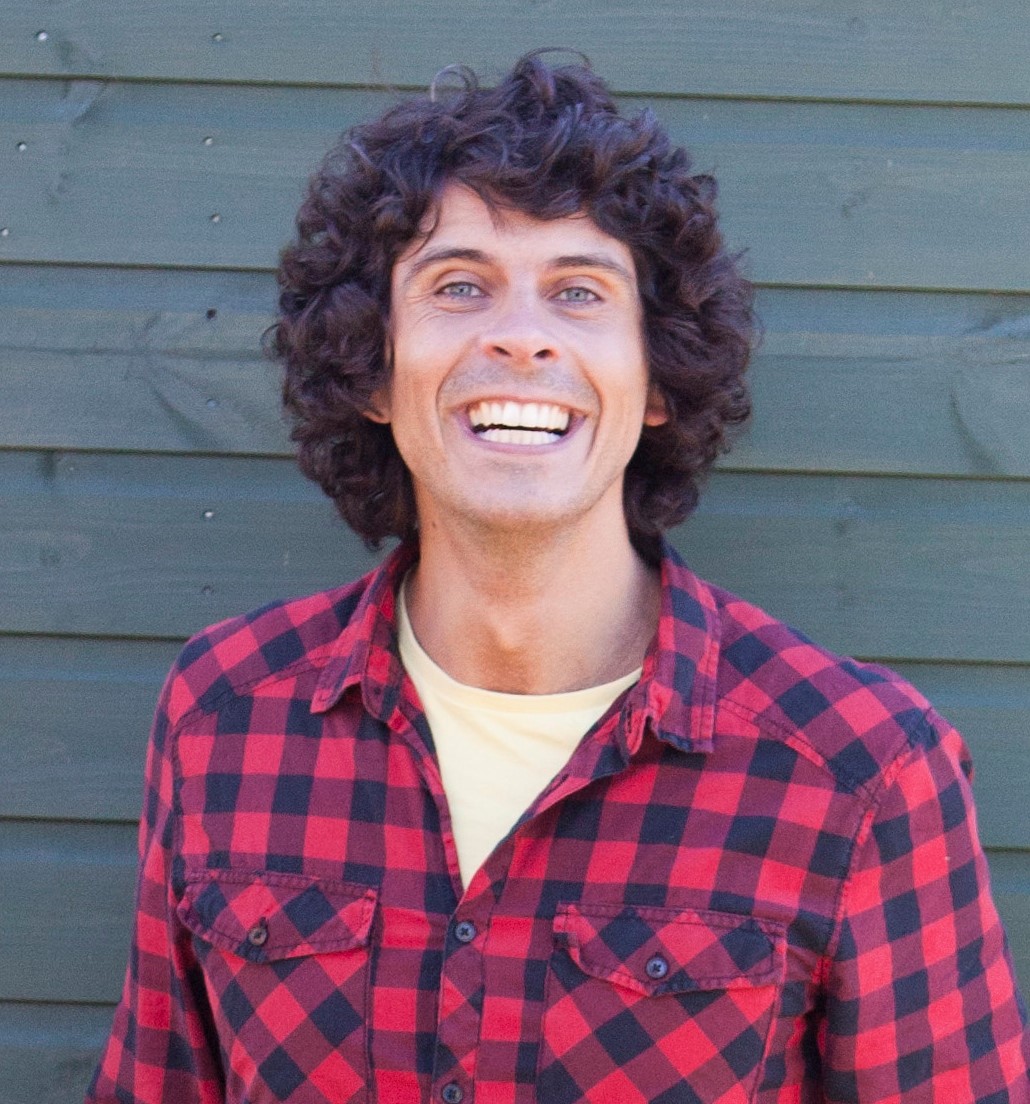 Andy Day will be paying a visit to Brewery Square on Saturday 31 March to perform his much-loved dinosaur-themed rap show. Two free performances will take place on the day with a meet and greet session after each. The first show will begin at 12pm and the second at 2pm. For further details to win a place at one of the meet and greet events, find Brewery Square on Facebook and keep an eye out for the competition. See www.brewerysquare.com
Easter At Lulworth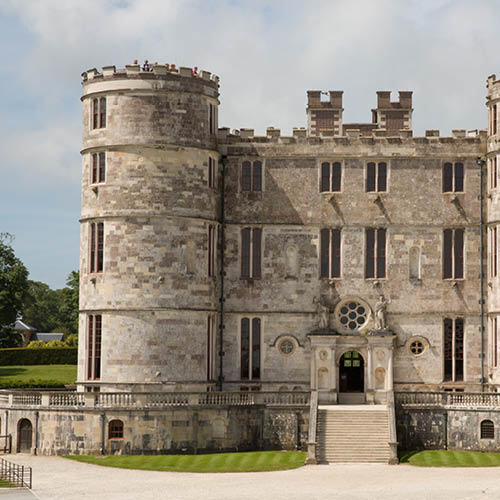 Inspired by Alice in Wonderland, expect a whole host of fun activities at Lulworth, from 30 March to 2 April, including themed trails, Easter hunts, crafts, a bouncy castle (weather permitting, age 7+), soft play for the under 4s, crazy golf, white rabbits and Easter Eggs. Then, don't forget to go and meet the Mad Hatter in the Castle! Tickets include free parking and £8 per adult, £6 per child, and under 4's go free. Tickets can be bought online or on the day. See website www.lulworth.com for details.
Easter Treats at Monkey World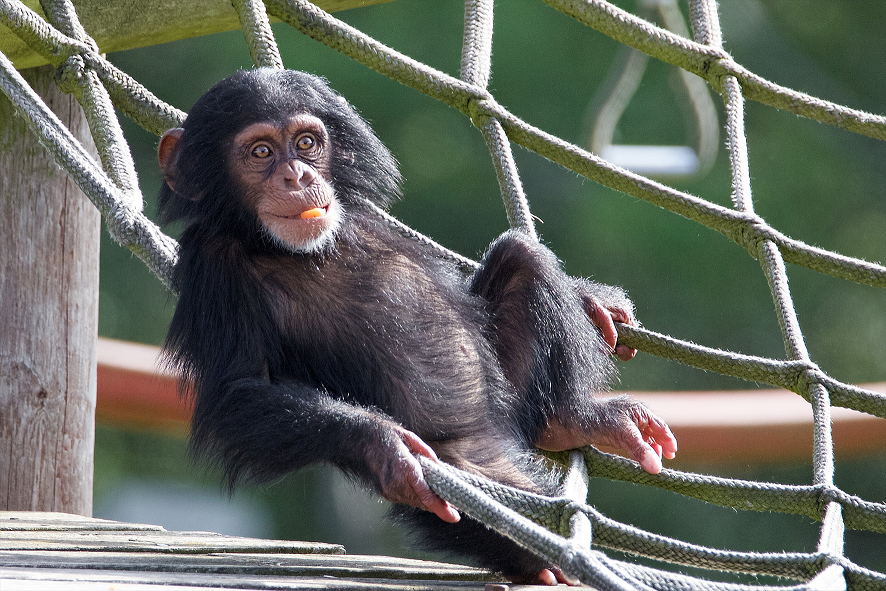 From Good Friday 30 March to Easter Monday 2 April, Monkey World will be handing out chocolate Easter Eggs to the first 100 children in the park each day. Visit the centre to see over 250 rescued and endangered primates of 20 different species and the Kids Activity Centre will be open with Easter activities running. Monkey World – Ape Rescue Centre is open every day from 10am – 5pm. Check the website www.monkeyworld.org/events for times and information.
Hop over to The Dorset Heavy Horse Farm Park
Hop over to see what is new this season at the Dorset Heavy Horse Farm Park. Join in with the egg-citing Easter activities, enjoy a cuddle with new baby bundles of fluff from chicks, bunnies and baby lambs to Lily-Rose the rare Suffolk Punch foal.
As usual, all the regular attractions will be on offer including educational shows, children's farm tours, the Heavy Horse Carriage and tractor-trailer rides, extensive play areas, pony-riding plus miniature pony and trap rides for the smaller ones. Visit exhibits from days gone by or enjoy home cooked hearty food from Smokey Joe's café. Find out why this park has won a Trip Advisor Certificate of Excellence for seven years running. See www.dorset-heavy-horse-centre.co.uk
Vintage Easter fun at Wimborne Model Town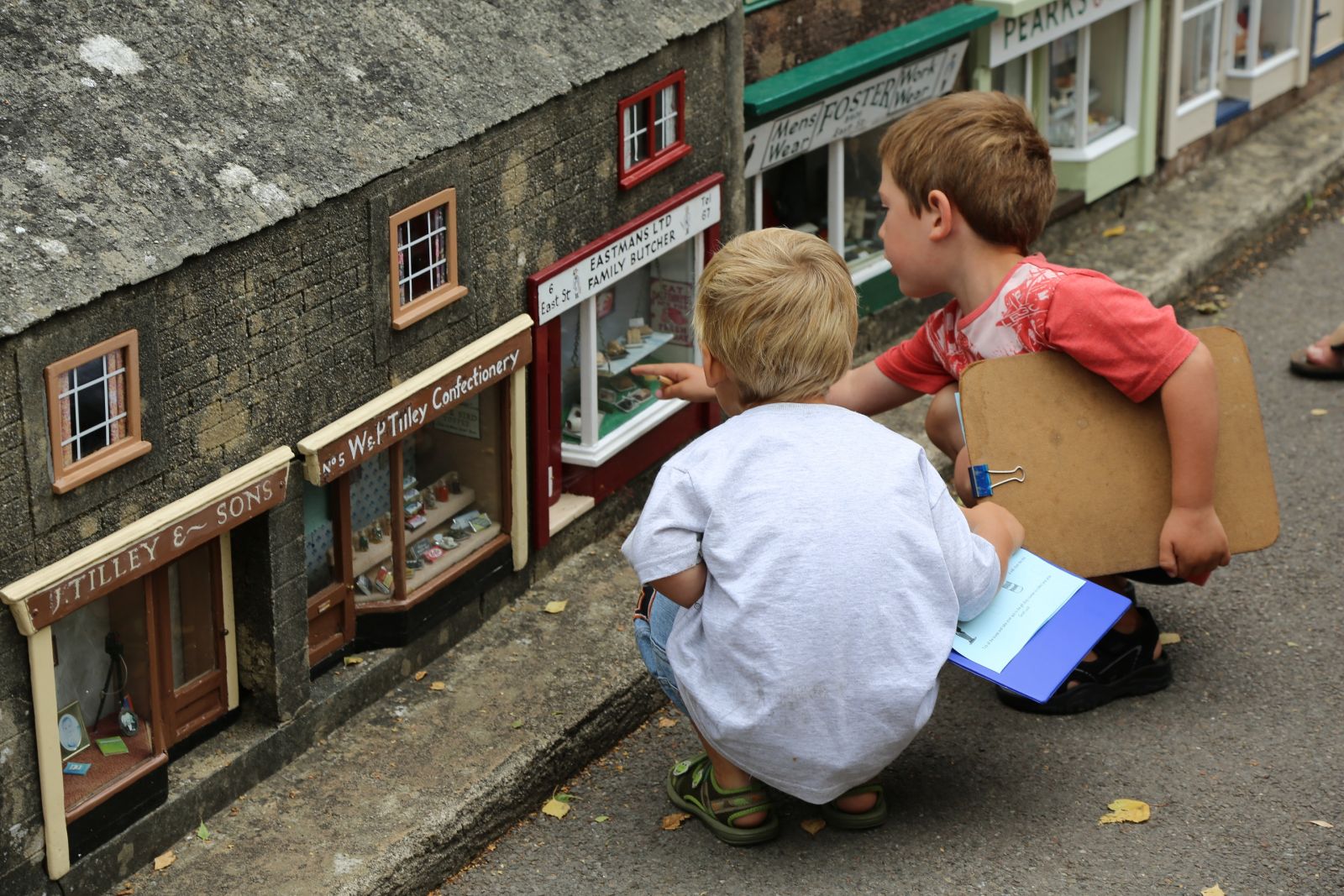 From 24 March, Wimborne Model Town will be delighting local families with its vintage fun and in particular there will be an egg-citing Easter Egg Hunt Quiz to complete featuring Molly the Model Town Cat from 30 March to 15 April.
The Easter fun doesn't stop there as there will be entertaining family fun shows with magic, balloons and jokes, for no extra charge, on 3, 5, 10 and 12 April, at 12 noon and 2pm. Wendy Street, the enclosed play area for younger visitors has been refurbished with new play houses to explore while the new 1950s school area will show what lessons used to be like. See www.wimborne-modeltown.com or call 01202 881924 for more details.
So much to 'sea' and explore at the Oceanarium
This Easter, immerse yourself in the natural underwater wonders of the world and get up close to loggerhead turtles, a range of stunning sharks, the unmissable colony of Humboldt penguins and incredibly cute otter family at The Oceanarium in Bournemouth. Tickets are valid all day so you won't miss the regular talks and feeds. Plus, you can pay a visit to the kids play zone, the Offshore Café and explore The Cove shop! The Oceanarium is situated right next to Bournemouth Pier. Book online for great savings at www.oceanarium.co.uk
Affordable Fun at Durlston Country Park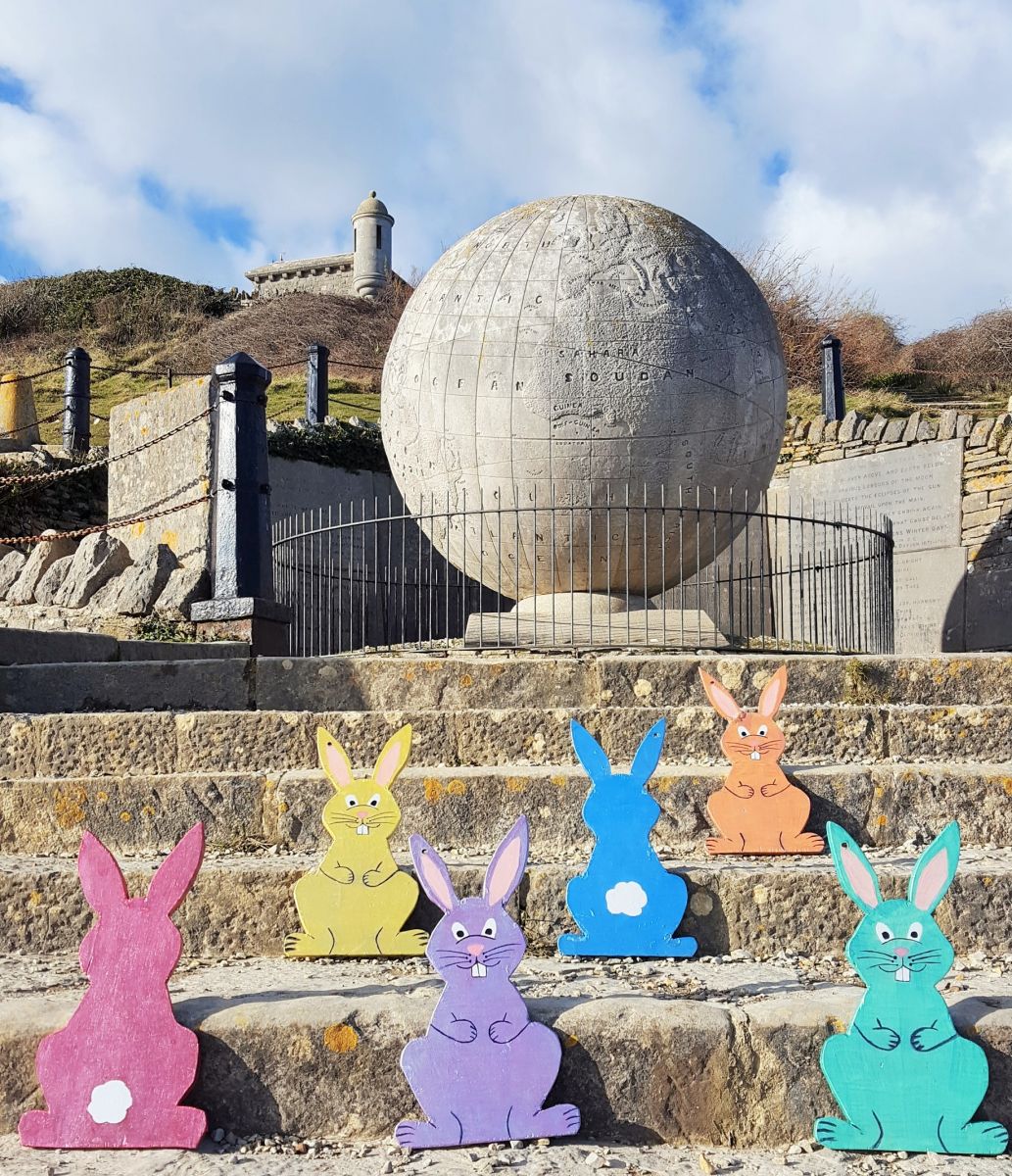 The activities and events at Durlston Country Park are always easy on the pocket, making it a big hit with families. This Easter will be no different with several events taking place.
From 30 March right through to 15 April, the Durlston Easter Trail, running daily from 10:30am-3:30pm, and costing just £3, is sure to appeal especially as there is a delicious prize to be won!
The Bottle Rockets event on 5 April, also costs £3, and will enable children to have a go at building and launching a rocket. A couple of days later, on 7 April, there's a Willow Weaving crafting event for beginners, with a variety of makes costing from just 50p. Visit www.durlston.co.uk/events or call 01929 424443.
Explosive Fun at The Tank Museum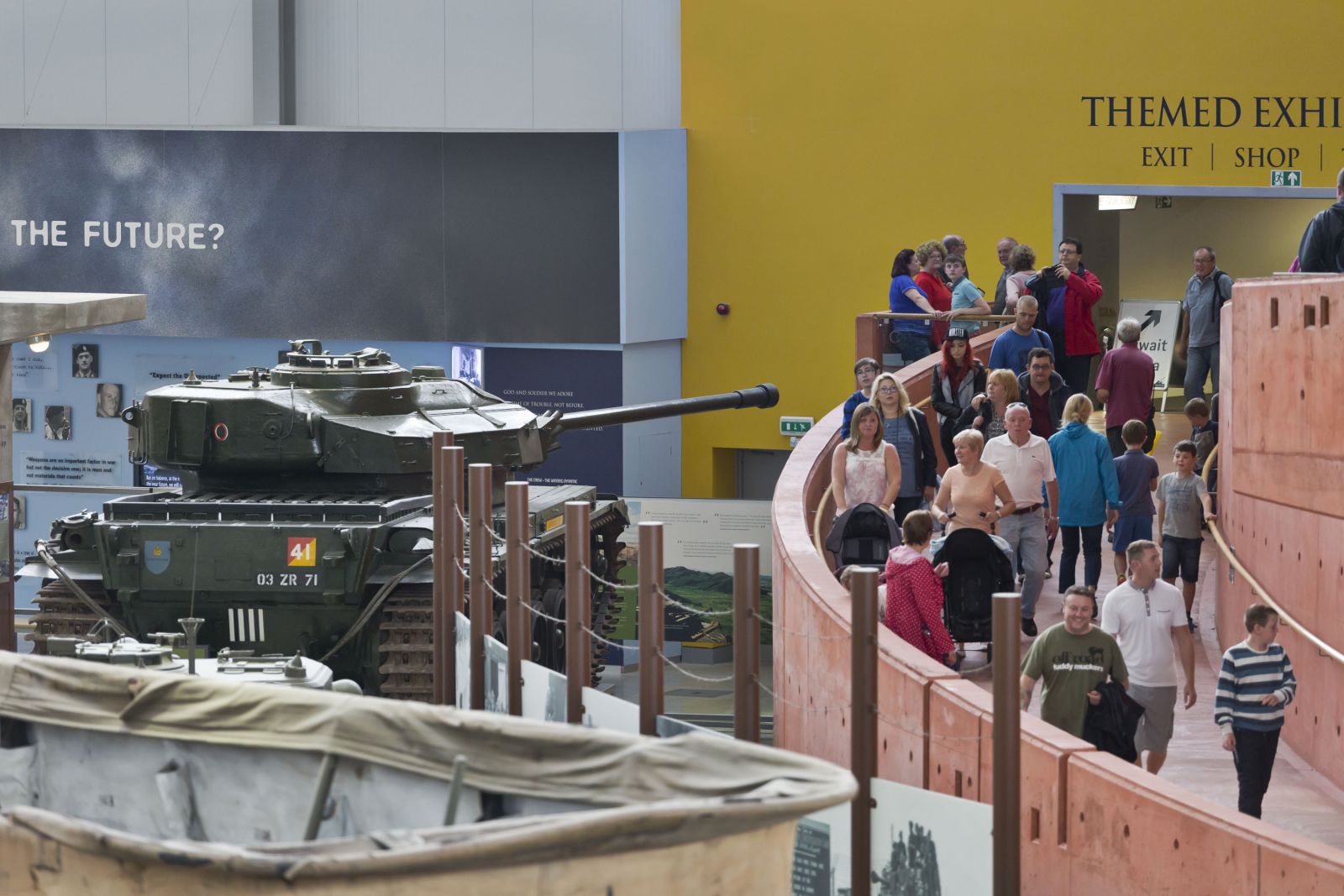 The Tank Museum brings history to life with the world's best collection of tanks, plus explosive live 'Tanks in Action' displays. Get face-to-face with over 300 huge military machines and hear amazing true stories as you explore the 10 powerful and awe-inspiring exhibitions – covering a century of history. Read more at www.tankmuseum.org
So much to see and do at Lyme Regis Museum
Come rain or shine there's so much to see and do at Lyme Regis Museum, the home of Mary Anning. This family friendly museum has fossils galore, an interactive gallery and a new learning centre packed with activities just waiting to be explored. Join in with the fun during the Easter holiday for dinosaur crafts, art and animation workshops and storytelling. The museum will be celebrating Mary Anning's birthday on the 26 May, and Museums at Night on the 18 May. Visit www.lymeregismuseum.co.uk/events for details.
Lemur Landings – Bigger and Better than ever!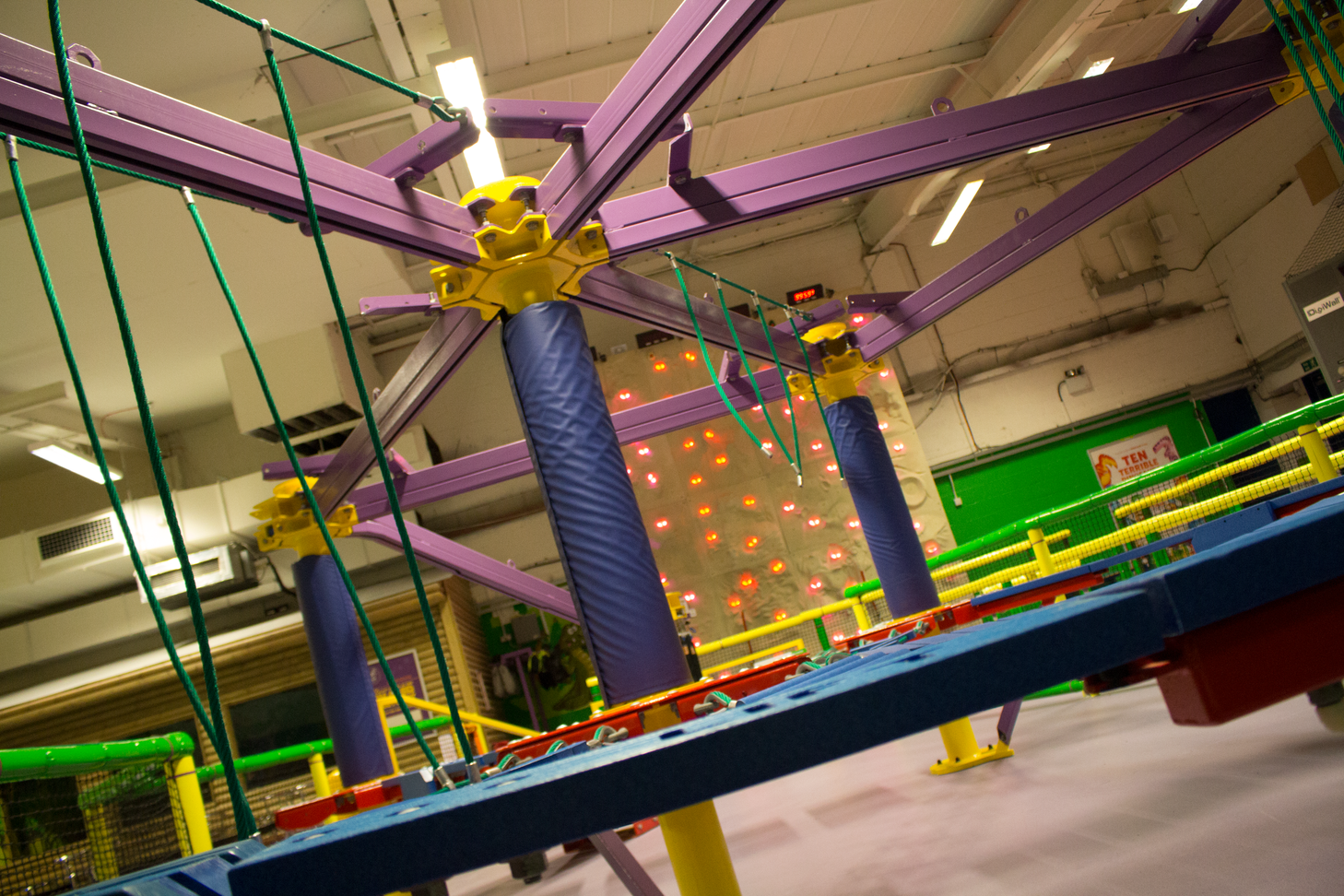 Primary Times readers' favourite indoor play venue in Dorset for 2017 is delighted to welcome even more families to a fabulous, unique play environment.
Bursting with play features from the traditional multi-level play-frame with tunnels to crawl through, biff bags to negotiate, bridges to cross and slides to.... well, yes, slides to an amazing interactive role play village, and so much more, including an exciting interactive climbing zone - the kids will love it.
Parents can relax with a coffee in the Café, but don't let the kids have all the fun, ask to join in on the Digi Wall or maybe a race up the climbing wall. Got kids under 12? Book a combo ticket with Lemur's sister attraction, Splashdown, also at Tower Park – just how much fun can you pack into one day? Lemur Landings is open every day from 9.30am until 6.00pm, except Christmas and Boxing Day. See www.lemurlandings.co.uk or call 01202 740500.
Easter Magic at Kingston Lacy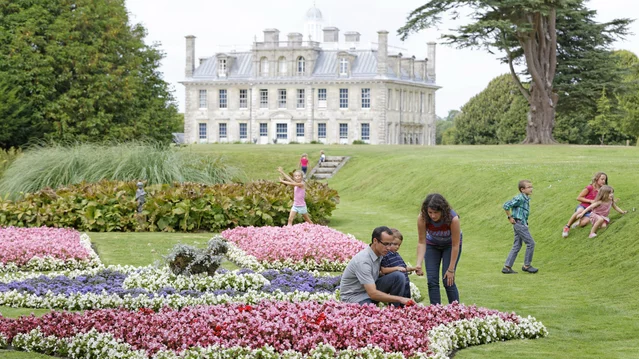 Bring the whole family together this Easter and treat your loved ones to the magic of the Cadbury Easter Egg Hunts at Kingston Lacy. Enjoy a nature story trail, create your own character and collect others along your route before collecting a chocolate reward. The Hunts will be open from 10am to 4pm, from 30 March to 15 April 2018. There is no need to pre-book but be aware it can get very busy which may cause a short delay. Seewww.nationaltrust.org.uk/kingston-lacy or call 01202 883402.
10% off Easter Bonus at Rawk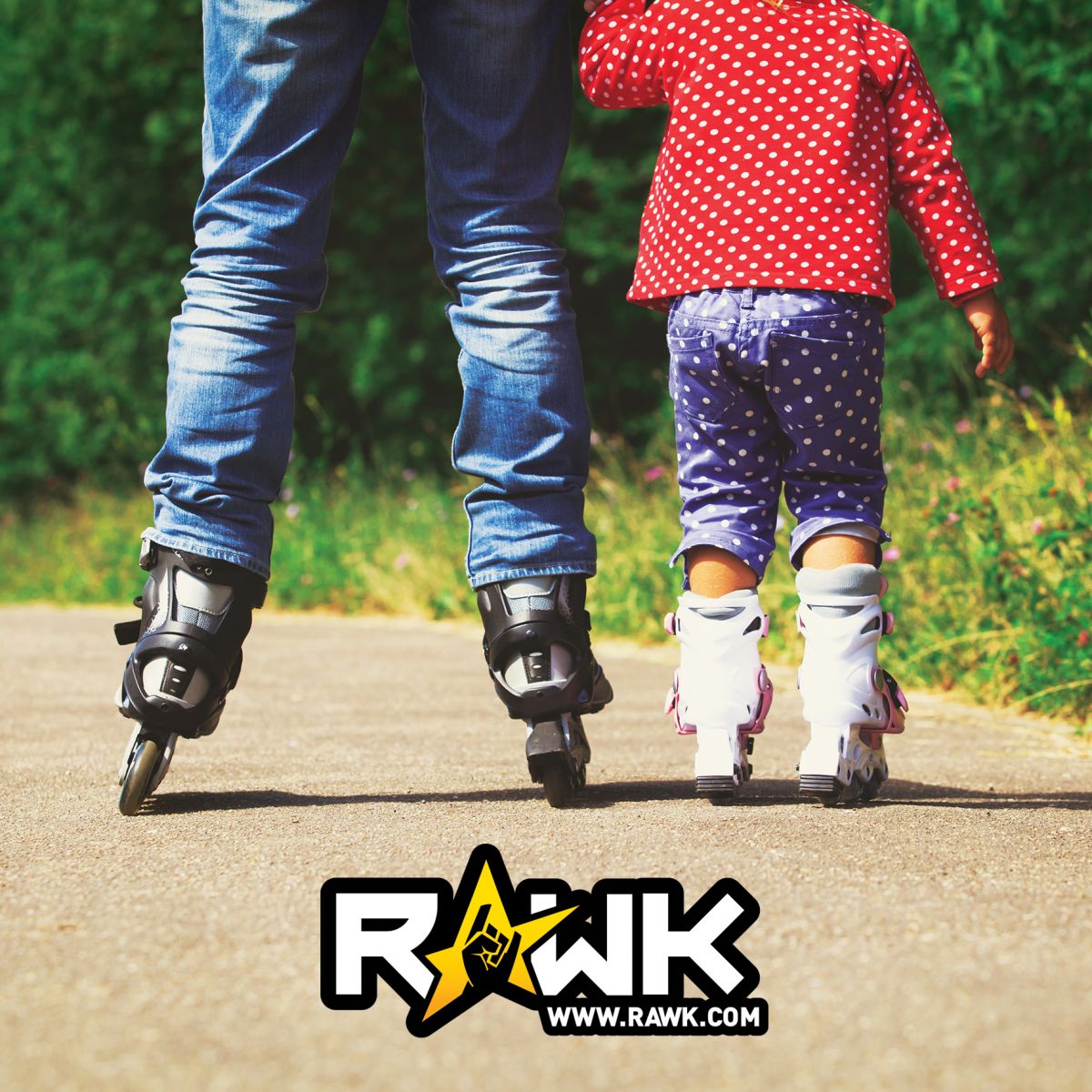 Rawk, established in 2003, is an independent online skate store selling a variety of awesome products including Roller Skates, Inline Skates, Heelys, Scooters, Skateboards and Mini BMX.
So if you want to keep the kids entertained this Easter, check out the huge range of products at www.rawk.com for great value deals. Plus, there's free next working day delivery and free no-time-limit returns policy. As an Easter bonus, pop in discount code EASTER10 for an extra 10% off.
Search for the Mini Chocolate Eggs at Farmer Palmer's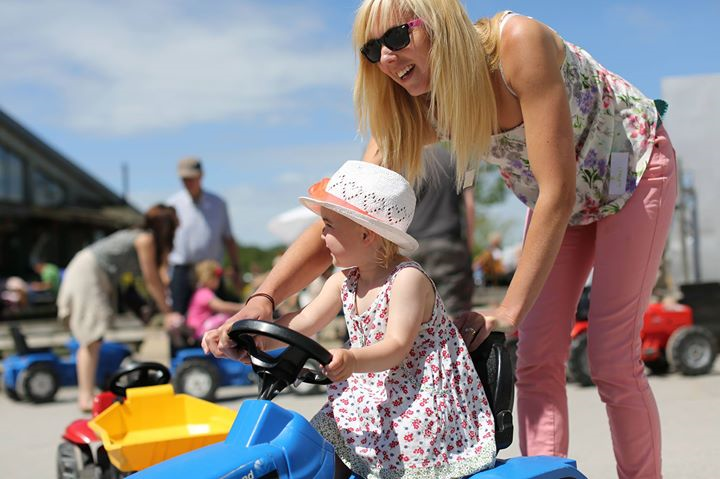 Farmer Palmer's friendly, fluffy, Easter bunny will be hiding 100's of mini chocolate eggs each day from Good Friday to Easter Monday inclusive.
Then, around 2.30pm, everyone is invited to hunt for them in the field. It's a full day out to make magical memories with your little explorers and enjoy acres of family fun this Easter.
Plus, there's a daily timetable of animal events and many opportunities to meet the adorable new arrivals. For more details call 01202 622022 or see www.farmerpalmers.co.uk
Family Events for Easter and Beyond at Lighthouse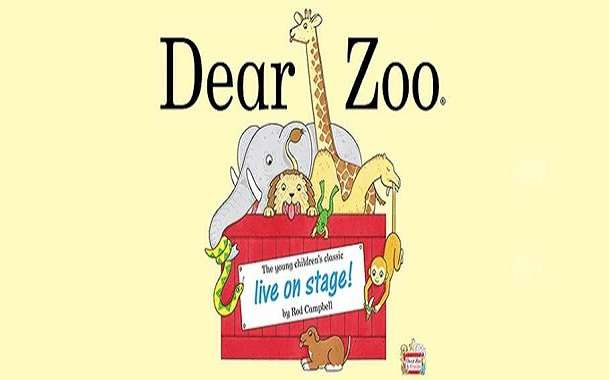 Families are guaranteed an eggstra special time this Easter with a fun-packed programme of events at Lighthouse, Poole's Centre for the Arts. Strap on your safety goggles on 3 April when science's most volatile show Brainiac Live embarks on a breathless ride involving loads of live daredevil stunts.
Then, Dear Zoo makes its stage premiere from 10 to 11 April featuring child-engaging puppets, music and lots of audience interaction. The adventures of the deliciously smelling Gingerbread Man are presented on 13 April and Sing-a-long-a Beauty and the Beast will be screened on 14 April. The fun continues with A Strange New Space on 21 April, an unforgettable one woman show that takes a look at the life-changing adventure of space. For tickets call 01202 280000 or see www.lighthousepoole.co.uk
Help find the Bunny lost in Bournemouth this Easter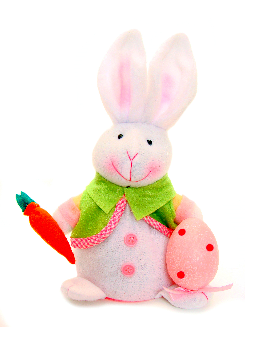 This Easter, join in with the bunny hunt to find Hoppy who is hiding in coastal businesses across Bournemouth. Download the Go Bournemouth Coast App to find Hoppy and upload photos using the app. Share images with friends and tell your family about the extra special hop-portunity to win £1000 in vouchers for you and your family. Follow the Giant Easter Bunny as it hops across coastal villages on Easter weekend too. Visit www.gobournemouthcoast.co.uk
Go on an Octonaut's Shark Mission at Sea Life Weymouth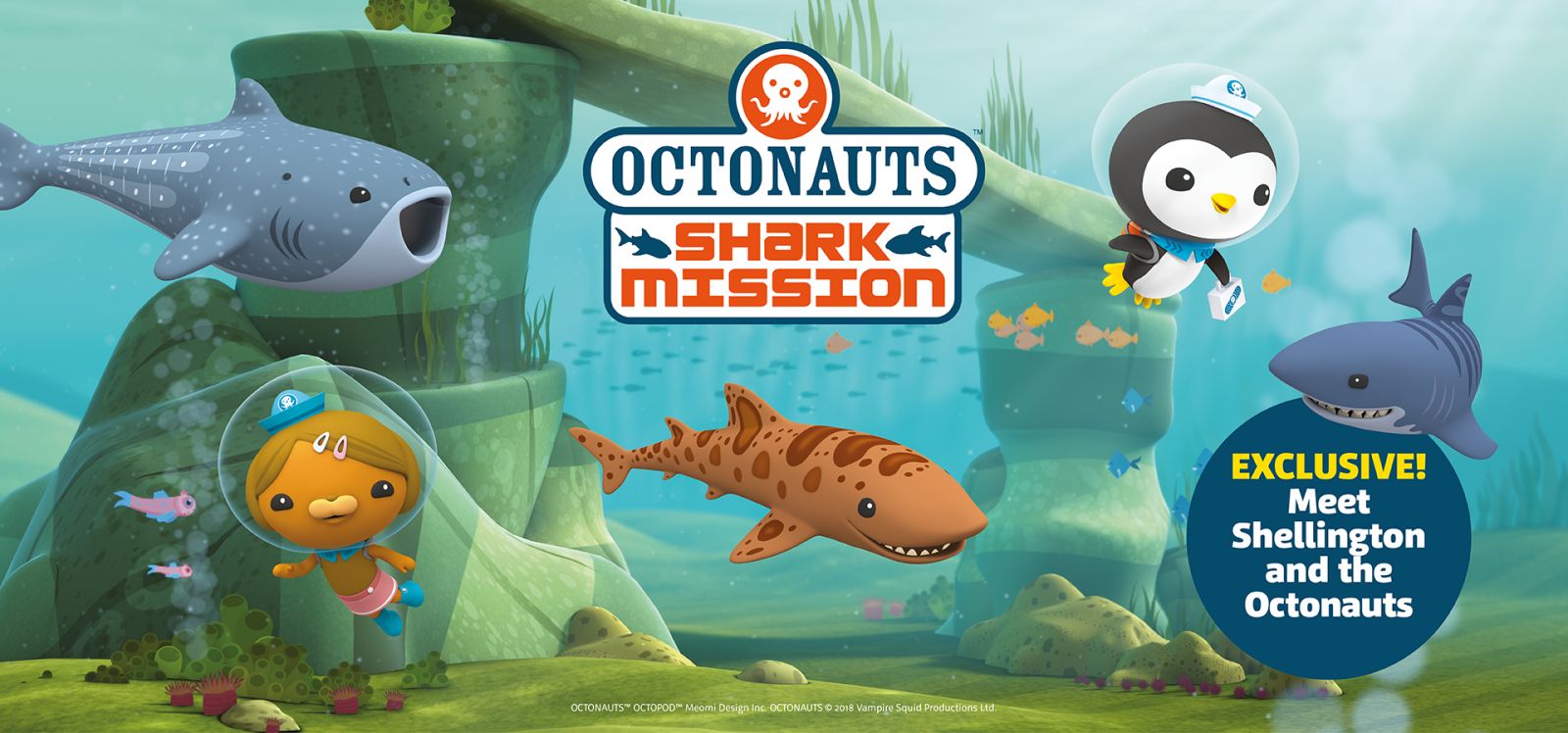 Join Sea Life Weymouth, from 30 March to 15 April, for a journey of discovery with an extra bite. Become an honorary Octonaut this Easter by completing a series of Shark Missions. Simply, follow the trail to find the 8 mission code letters and claim your certificate to become an honorary Octonaut. Plus, meet Shellington and the Octonauts in a Sea Life exclusive meet and greet, and navigate the oceans to discover where the many species of sharks can be found. Octonauts: Shark Mission is included in Weymouth Sea Life's usual admission price, with tickets starting from £14.50 per person. The best ticket prices can be found online at:www.visitsealife.com/weymouth
Celebrate the magic of Peter Pan at Russell-Cotes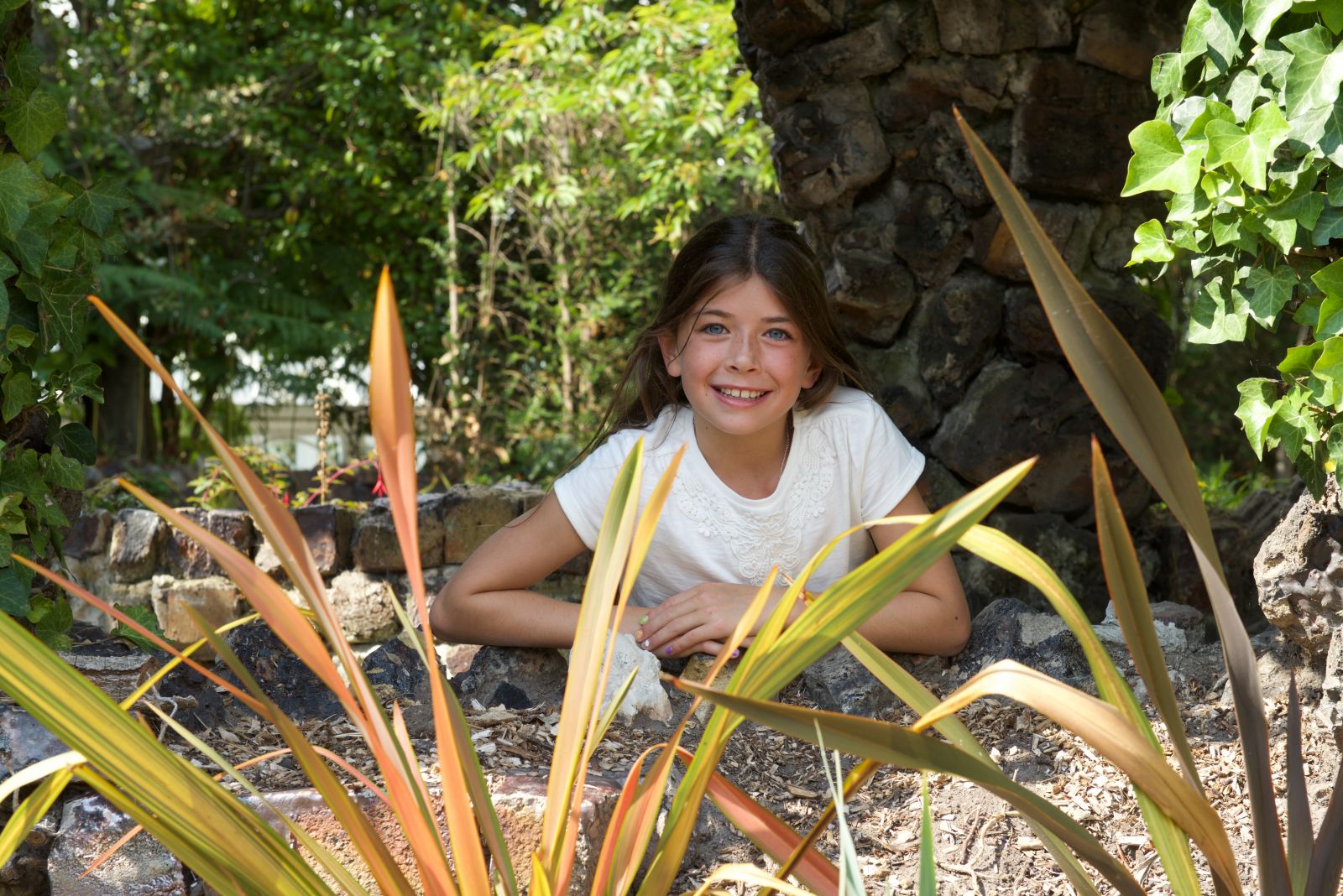 This Easter, fly second star to the right and straight on 'til morning until you reach Neverland' at the Russell-Cotes. Celebrating the magic of Peter Pan, the Russell-Cotes has a jam-packed schedule of fun, themed activities including crafts, workshops, trails, competitions, garden games and a treasure hunt. Become a Lost Boy, join Captain Hook's crew and earn your fairy wings. For the full schedule of events and activities visit www.russellcotes.com/easter or phone 01202 451858.
Honeybrook Re-Opens this March
Exciting news for all families – Chris Bullen (formerly from Poole Park Railway) will be re-opening Honeybrook Farm in Wimborne! Honeybrook Adventure Farm will be open every day from 24 March until 31 October and will feature attractions including baby animals; an extended riverside railway and bumpy tractor ride.
Plus, Chris plans to introduce more than thirty new activities. Chris said: "We look forward to welcoming visitors of all ages to this exciting new attraction and the daily miniature pig racing is not to be missed". See www.honeybrookadventure.com
Keep your children healthy with Everyone Active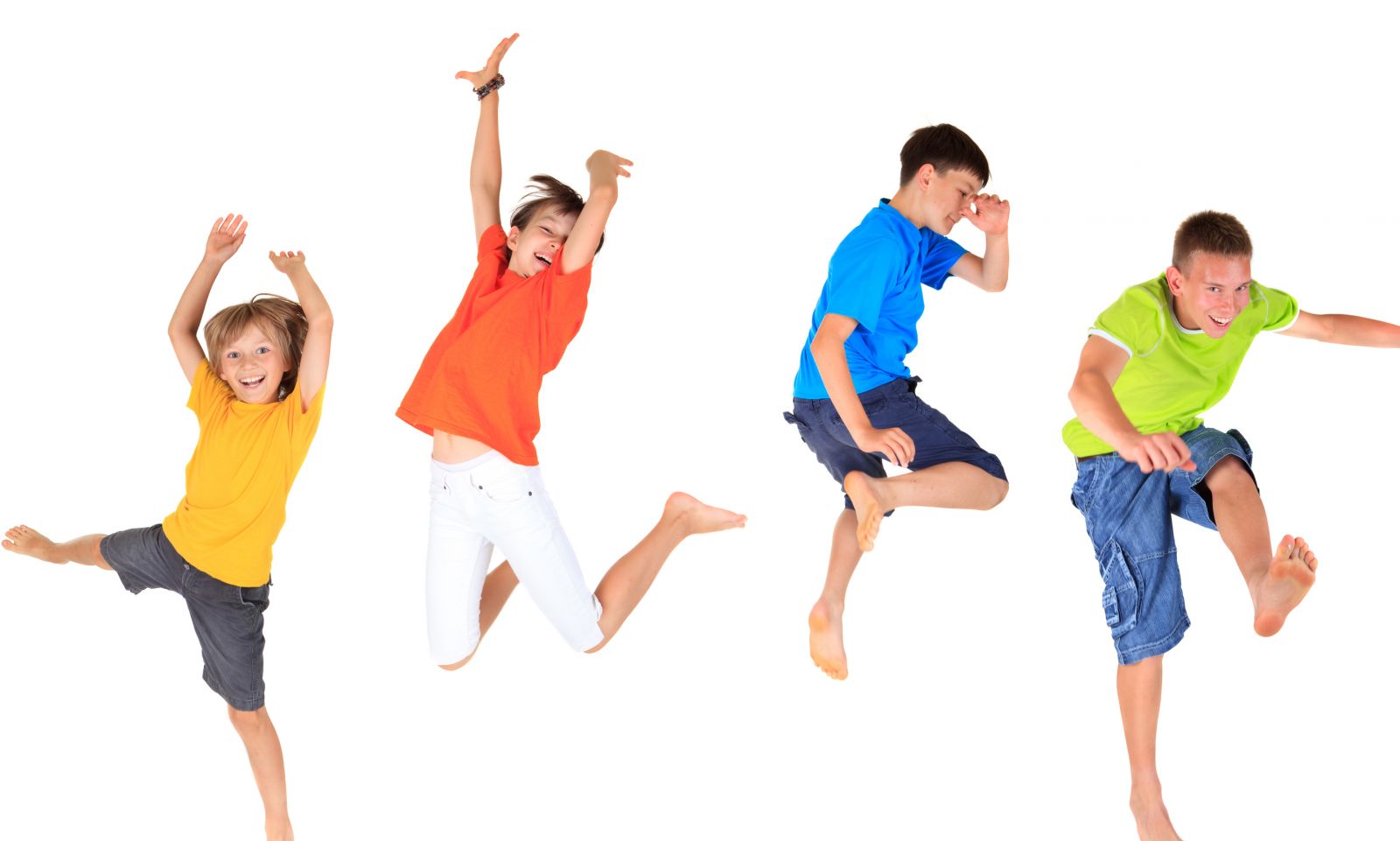 Being physically active every day is important for the healthy growth and development of children of all ages. To maintain a basic level of health, children need to do at least 60 minutes of physical activity per day.
This should range from moderate activity such as walking to school, scooting or playing in the playground to vigorous activity such as swimming, running and gymnastics.
Keeping your children active over the Easter holidays is easy with Everyone Active's 'Active Kids' programme. It offers a wide range of activities for children aged from four months to 10 years. From football coaching, gymnastics, dance and trampolining to swimming lessons and under-fives 'Active Antz' and soft play sessions, there's plenty for your little ones to enjoy. For further details, contact your local Everyone Active centre or visit www.everyoneactive.com
Discover Hidden Wonders at Seaton Jurassic
Become an explorer and experience ancient landscapes, face scary monsters and get shrunk down to the size of a shrimp at Seaton Jurassic this spring.
Be the Captain of the timeship and travel through Jurassic seas and discover if you have got what it takes to survive the giant rock pool.
With surprises and hundreds of things to see, touch and do, inside and out, Seaton Jurassic has something for time travellers big and small whatever the weather. Visit www.seatonjurassic.org or call 01297 300390.
Discover the delights of Pamphill Dairy this spring
Pamphill Dairy in Wimborne is one of the best spots in Dorset to see the bluebells and make the most of the outdoors this spring. Ideally positioned by a large field near the cricket pavilion, children have the freedom to play games and ride their bikes. The Pamphill Dairy Parlour Café has a charming country style feel and caters for both inside and outside dining. The outside picnic tables overlook the large grass field and children's play area. Plus, there's a butchery and farm shop on site. For details visit www.pamphilldairy.co.uk or call 01202 857131.
The Blue Pool - Purbeck's unique beauty spot
Located between Wareham and Corfe Castle, the Blue Pool is an oasis of peace and beauty. Once a clay pit, the Pool changes colour constantly as tiny particles of clay filter through the waters - sometimes green, sometimes turquoise - depending upon the diffraction of the light. Steps lead down to the water's edge and up to views of the Purbeck Hills.
Children love the Blue Pool. The setting gives them the freedom to run around and discover secret places, in a safe and secure environment. There are three play areas, a marked trail to explore and plentiful opportunities to hunt for model squirrels hidden in the trees. Certificates are given out in the Museum for all squirrel hunters. Find the Blue Pool near Wareham (BH20 5AR). Discover more at www.bluepooltearooms.co.uk