Newsdesk in Devon
We want to hear about your primary school news! Share your happy school stories with our readers - just email: kirsty@razzpublications.co.uk
The Harry Potter History of Magic Exhibition comes to Exeter
From Friday 20 October 2017, visitors will be able to discover fascinating facts about the History of Magic at Exeter Library. Displays will launch simultaneously in 20 public libraries across the UK in tandem with the Harry Potter: A History of Magic exhibition at the British Library in London.
The series of displays across the UK will include specially designed panels which are inspired by Harry Potter: A History of Magic, showing images of rare books, manuscripts and magical objects featured in the British Library's exhibition, as well as images of material from J.K. Rowling and Bloomsbury's own collections.
As part of the celebrations, Exeter Library is also hosting a range of Harry Potter events, including:
Harry Potter Exhibition Launch and Quiz Night, Friday 20th October, 18:30 (£5)
The Hogwarts Curriculum Lectures - Astronomy with Maggie Aderin-Pocock - Live Screening, Sunday 29th October, 14:00 (FREE)
Brooms, Wands and Cauldrons: The Instruments of Magic with Simon Costin - Live Screening, Tuesday 31st October, 19:00-20:15 (FREE)
The Hogwarts Curriculum Lectures: Herbology With Anna Pavord - Live Screening, Sunday 12thNovember, 14:00 (FREE)
The Harry Potter Effect - Live Screening, Thursday 23rd November, 19:00 (FREE)
The Hogwarts Curriculum Lectures: Care of Magical Creatures with Patrick Aryee - Live Screening, Sunday 3rd December, 14:00 (FREE)
Women, Witches and Witch-Trials - Live Screening, Tuesday 5th December, 19:00 (FREE)
To find out more visit www.devonlibraries.org.uk or call in to Exeter Library.
Youngsters Shine at Youth Games Final
Around 1000 youngsters from across Devon and Cornwall competed in the South West Youth Games in Okehampton in July at the region's biggest community youth sports event.
Hundreds of youngsters representing nine Devon districts and a combined Cornwall team took part in the annual event, first launched in 1999 and newly expanded from Devon to include Cornwall this year. The West Devon team took the honours as the overall winners across a total of 19 sports, but there were successes enjoyed by every team. The Games provide an inspirational Olympic and Paralympic-type experience for hundreds of participants at the competitions and offer a long-term incentive for physical activity. For further information visit www.southwestyouthgames.co.uk
River Dart Country Park urges schools to use the countryside as the classroom
River Dart Country Park, the award-winning Devon holiday and family adventure destination, is encouraging schools to take teaching outdoors, with the launch of its new bespoke winter programme. Teaming up with outdoor activity specialists, CRS Adventures, children will have the opportunity to learn about the local environment, while exploring the park's sprawling 90 acres of woodland. Running exclusively throughout the winter months from November to March each package will be created in accordance with the current national curriculum, and will include activities such as stream dipping, mini beast hunting, blindfolded nature trails and scavenger hunts. Schools wishing to register their interest for the winter programme can contact CRS Adventures on 01364 653444. Visit www.riverdart.co.uk
Barnstaple Library's Summer Reading Challenge is a success
Hundreds of families gathered at Barnstaple Library in July to celebrate the launch of the 2017 Summer Reading Challenge. Despite the weather, Barnstaple Library, Castle Green and Library Square were packed full of local authors, organisations and exotic animals.
Devon Libraries' FabLab provided 3D scanning and printing demonstrations, and children had the chance to play the piano using bananas with a 'makey makey' kit, all of which will be available to use at Barnstaple Library later this year as the charity expands its FabLab offering across the county. Visit www.devonlibraries.org.uk
Specialist help from Communications Matter
The Bercow Report of 2007 identified that "one in ten children had communication difficulties requiring specialist help." This is potentially two or three children in every classroom.
Communications Matter aim to provide a service that will identify those children who often remain unrecognised in the classroom. These children may have a specific Speech and Language disorder which can be identified, addressed and resolved. A non-verbal communication assessment will help determine whether an individual is reaching and/or working at their full potential. For details call 01237 478329 or 07902 035571
Libraries Unlimited introduce arts and culture programme to Devon Libraries
Libraries Unlimited will introduce a new programme of high-quality arts and cultural activity across Devon Libraries. The charity is set to host international artists, increase access to digital facilities, expand its live webcasting programme and deliver a diverse range of events and initiatives for people of all ages. The programme will be delivered in libraries across the county over the next 4 years with an initial focus on Exeter, Barnstaple and Bideford. For more information visit www.librariesunlimited.org.uk
Take a walk back in time at Cockington
Torbay Coast & Countryside Trust has been putting together guided history walks around Cockington Country Park and Village, which started in August. Visitors can now learn about the heritage of the area, but also to experience it first-hand alongside enthusiastic volunteer tour guides. The Cockington History Tours start from Cockington Visitor Centre, in the centre of the village. They are suitable for adults and children over 10 years and there is a small charge; £2 for adults, children under 16 years go free. Tours will usually run on Wednesdays at 11am and Thursdays at 2pm and will last for around one hour. For more information visit www.countryside-trust.org.uk
Diary Date: The Doddiscombsleigh Art Show: 27 to 29 October
The Doddiscombsleigh Art Show will be held at the end of October 2017. It is a biannual charity event run by parents of the children of Doddiscombsleigh Primary School, in the Teign Valley. The Art Show brings together a selection of over 70 of the finest Artists in the South West for an Exhibition and sale of their works. Every penny raised goes to Doddiscombsleigh Primary School and Pre-school, which enables them to continue to provide the very best holistic education for all the children, including many extra-curricular activities. Visit www.doddiscombsleighartshow.co.uk
Primary Times competition winner visits Woolacombe Sands Holiday Park
Rowena Griffiths, lucky winner of the Primary Times and Woolacombe Sands Holiday Park competition, had a fantastic time with her family at this enormously popular resort. Rowena told us: "We had a blast! We went bodyboarding, built sand castles, went swimming, visited the kid's clubs and bingo – all I can say is Wow!"
Discover more about Woolacombe Sands at www.woolacombe-sands.co.uk and don't forget to keep entering our competitions!
The 3rd Annual Big Bang @ GTS 2017 -Science of today is technology of tomorrow
The 3rd Annual Big Bang @ GTS 2017 will take place at Great Torrington School, 6th October 2017 thanks to sponsorship from North Devon Manufacturers Association and Group Training and Development.
From 08:45 to 15.00, 600+ pupils from Primary & Secondary Schools will be wowed and inspired by professionals in STEM (Science, Technology, Engineering & Maths).
Throughout the day there will be an array of various workshops including everything from forensic science through Green Screen technology and DNA necklaces to robotics!
As usual the GTS Sports Hall will be full of fun interactive stands, provided by local employers and organisations. Those confirmed so far include, TDK Lambda, Anglo-Krempel, Eaton Aerospace, Beran Instruments, Exeter College, RHS Rosemoor and many more ….
The STEM sector requires 160,000 engineers, scientists and technicians per year by 2020. It is vital that our young people are encouraged and inspired as there are so many opportunities. This is exactly what the Big Bang is all about, to excite and enthuse both pupils and parents.
STEM activity is growing across North Devon, with active engagement between schools and employers. For more information visit www.gts.devon.sch.uk
Aztec Leisure Parties - Great Parties...guaranteed!
If you're looking for a children's party with a difference why not go along to Aztec Leisure in Torquay? Part of the TLH Leisure Resort hotel group, Aztec Leisure is a stunning family leisure facility with large indoor games arena, 25m indoor pool, dance studio, bistro and more.
Children up to 8 years can enjoy the Soft Play whilst older kids will love 10pin bowling, dance parties and indoor archery. The Aqua Jet and Aqua Ski options are perfect for water babies between 5 and 12 years. And all ages can try a Dip 'n' Dine party with swimming fun in the indoor pool.
Party meal options include traditional hot or cold buffet options served in either Aztec Games or the Aztec Bistro.
Find out more about Aztec Leisure Parties at www.tlh.co.uk/aztec-games or call 01803 400200.
New homes for bees in North Devon
Quince Honey Farm, together with Linden Homes South West, has provided a separate area for hives at the new Tews Lanes development site in Barnstaple called Montbray. The development will eventually house 264 homes and a new school by 2020.
The bees have been bred for their gentle nature and are suitable to be around people. The bees are able to fly for a mile but as they usually hover at around 15 feet in the air, they manage to avoid people.
Wild flower seed has been scattered by the builders in order to create the best environment for the bees, and keep the countryside buzzing.
For details visit www.quincehoneyfarm.co.uk
Support voiced for Devon's first Nature School
Proposals to open Devon's first Nature School in Okehampton have been met with 'positivity and support' following a widespread public consultation conducted over the past two months. The consultation included a public event held in the town on Friday 24 February. The charity which is behind the proposal, Devon Wildlife Trust, hosted a drop-in event at the Ockment Centre at which anyone interested in the proposal was invited to attend. The event gave the public an opportunity to speak to Devon Wildlife Trust representatives, have their questions answered, look at reports and plans and give their feedback.
Peter Burgess, Director Development, Policy and Research at Devon Wildlife Trust, said: "The public consultation was a great success with over 100 members of the local community dropping in to find out more and ask questions. 49 people completed a questionnaire on the day – 42 respondents said they would choose a Nature School for their child.
"There has been a huge amount of positivity and support – it demonstrates communities in Okehampton would welcome a new addition to their educational offer. This chimes with the growing body of research which shows that children thrive, are happier and have improved attainment when the national curriculum is taught through nature and the local environment."
The Okehampton Nature School is still at the planning stage and success will be subject to the success of an application to the Department of Education (DofE). This application is planned for spring 2017 with a proposed school opening estimated as 2018-19. People who wish to register their support for plans to establish Devon's first Nature School can do so at a dedicated websitehttp://www.natureschools.org.uk/devon.html
New figures show 91% of children are not getting enough exercise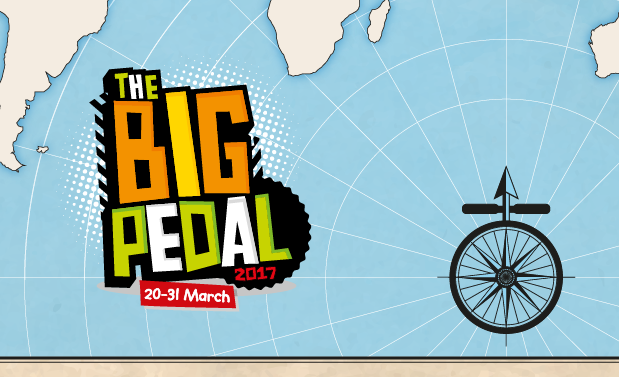 New figures from a YouGov poll show that less than one in 10 of the UK's parents say their children get the recommended 60 minutes of physical activity a day.
The poll, carried out on behalf of Sustrans, UK walking and cycling charity, surveyed 1,370 parents of 5 to 16-year-olds about their children's daily levels of physical activity.
Findings from the survey also showed that: 13% of respondents were concerned about their child's weight; the number of children cycling the whole way to and from school is just 3%; more than 35% of parents say their children now travel to school by car.
Walking, scooting or cycling to school would help children get their recommended hour of physical activity a day and maintain a healthy weight.
For more information about Sustrans visit http://www.sustrans.org.uk/our-services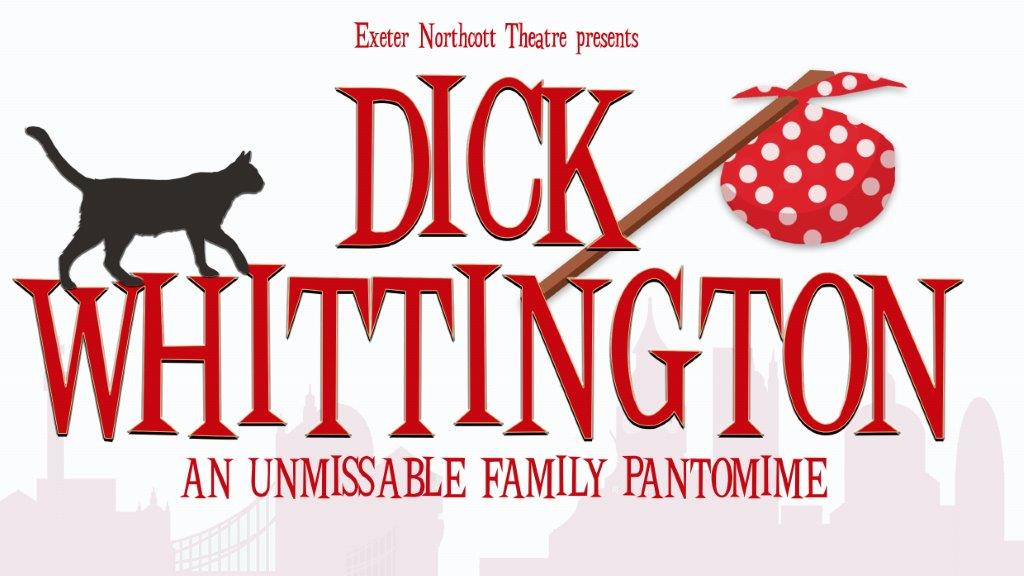 Exeter Northcott Theatre announce their 2017 Christmas pantomime - Dick Whittington
The show will see a spectacular return to the Exeter Northcott tradition of producing its own pantomimes.

Steve Bennett returns as the Dame, a role he played previously at the Northcott for 14 years, and will be directed by one of the country's leading pantomime directors, Tony Lidington.
Steve Bennett said, "I'm absolutely delighted to be returning as Dame this Christmas for what will be my 15th Northcott panto! I've done panto elsewhere but nothing compares to the Northcott. I really feel like I'm coming home!"
Tony Lidington added "I'm delighted to be working at the Northcott and with such an experienced co-writer and Dame in Steve Bennett. I have been creating and producing pantomimes that combine traditional history and conventions with rollicking family entertainment for over 30 years: having created unique, box office-breaking pantomimes for the last 6 years at Richmond's Georgian Theatre Royal, it is fantastic to be working close to my home in Dawlish!"
With his faithful Puss by his side Dick leaves his Exeter home for the bright lights of London in search of fame and fortune. Follow his adventures as he reaches the big city and travels the high seas. Will Dick find his fortune? Can he and Puss defeat the evil villain King Rat and return home triumphant?
Expect plenty of audience participation, live music, magic, mayhem and lots of laughter – the perfect recipe for a family Christmas panto treat!
Tickets are now on general sale, and can be bought online at http://www.exeternorthcott.co.uk or by calling the Exeter Northcott Box Office on 01392 726363.

New cyberbullying resources for schools from Childnet
To support schools develop effective strategies to understand, prevent and respond to cyberbullying, leading online safety charity Childnet, as part of the UK Safer Internet Centre, is supplying Cyberbullying guidance along with a practical toolkit for teachers.
Childnet's CEO Will Gardner says: "In the wake of recent figures of an 88% increase in calls to Childline about cyberbullying in the last five years, it is crucial that school leaders understand the positives and negatives of internet culture within their communities and have the management strategies required. All of Childnet's resources and advice are available at www.childnet.com
The Hachette Children's Group Announce New Digital Initiative
Do you know a primary school in need of books? Hachette Children's Group are delighted to announce the launch of a new digital initiative, Giving Children Books.
Giving Children Books provides schools with a unique way to crowd-source funding for the books they need for their school library or classroom via an easy-to-use website.
A wide range of preselected packs tailored to the curriculum or reading for pleasure needs are available, and include popular brands such as Charlie and Lola, Horrid Henry, How to Train Your Dragon, Enid Blyton, Rainbow Magic and Beast Quest. Visit www.givingchildrenbooks.com
Children consume too much sugar before school
Children in England consume almost 3 sugar cubes at breakfast time alone, which equates to half their recommended daily amount. In fact, children consume half the daily recommended sugar intake before the morning school bell rings according to Public Health England (PHE).
The recommended daily maximum is no more than 5 cubes of sugar for 4- to 6-year-olds and no more than 6 cubes for 7- to 10-year-olds per day. By the end of the day, children consume more than three times these recommendations.
PHE's new Change4Life Be Food Smart campaign places teachers in a central role to help parents and children make healthier food and drink choices at home. More than 16,500 Change4Life Be Food Smart packs will be distributed to primary schools and will help teachers deliver engaging healthy food lessons built around the English, Maths, Science and PSHE curricula, including assembly, classroom and whole-school teaching ideas.
Teachers can look out for the Be Food Smart packs which will be arriving in schools soon. To find out more about the campaign and the resources available to schools, search for Change4Life/schools online or visit the website www.nhs.uk/change4life