Tutoring & Education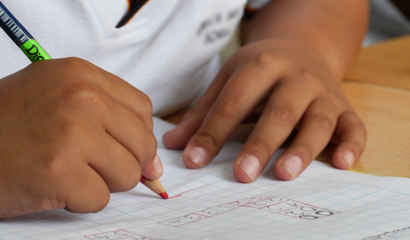 CLASSES AND COURSES IN BUCKINGHAMHSHIRE & MILTON KEYNES
At Pen and Ink Tuition we believe that all children learn in different ways, and as one size does not fit all, our courses are tailored to meet their individual learning styles. We do this by getting to know your child to find out what will work best for them.
At Pen and Ink Tuition we have fun learning activities to suit all styles of learning, because we know that in school tailoring the curriculum to this degree isn't always possible, and some children fall behind. Come and see for yourself how we make successful learning fun and enjoyable for your child. www.penandinktuition.co.uk
Inspirational Outdoor Learning at Green Dragon Eco Farm
The experienced and knowledgeable team at Green Dragon Eco Farm believe in the importance of learning through first-hand experience, learning by doing, exploration and play and work to promote the development of the whole child. Children can enjoy Forest School style session as well as Animal Encounters. Sessions can be specifically designed to meet any special requirements and be linked to the National Curriculum.
The farm works with a wide range of community groups: Preschools, Primary and Secondary Schools and can cater for children with Special Educational Needs.
The farm is open all year round, presenting the opportunity to experience different seasons on the farm. With our collection of rare breed farm animals – from poultry to cattle – there's plenty of hand-on activities for school groups.
Their nature trail provides opportunity to discover our native flora and fauna with a variety of habitats including hedgerows and wildflower meadow. A guided Green Dragon Nature Trail walk equips the children as Nature Detectives, track down evidence of the birds and mammals that call the farm home.
We're committed to showing our visitors where their food comes from – and that's where their walled garden is used. Children can sow seeds or harvest fruit and vegetables, whilst learning about healthy eating. There lots to see and do so do take a look at their website: www.greendragonecofarm.co.uk/schools-visits
Professional tuition by qualified teachers
Kip McGrath provides individually tailored tuition based on your child's current educational level. We offer a FREE initial assessment to identify your child's strengths and weaknesses and write a bespoke programme based on their current ability.
We offer professional tuition by fully qualified teachers which allows us to help students who have fallen behind, as well as those high achievers who need extra stimulation. Our proven programme is a great way to boost confidence and develop a love for learning.
To book a FREE assessment, call us now on 01908 559331
Brilliant activities for pre-schoolers at award winning Safari MK!
There's so much more than Sensational Softplay and Perfect Parties at Safari MK. On weekdays during term time, they run a host of varied events for little ones, ranging from sports activities to water play, arts and crafts, messy play and food fun. Try out the Teddy Tennis, a totally interactive learning adventure, which is a curriculum-based education programme to inspire children aged 2 ½ to 6 years. There's Socatots and Safari Kickboxing too, designed to develop physical fitness and mental agility. On the musical front, children love Musical Minis, Disco/Monkey Rocks and Hip Hop Tots which combines hip hop dance with lively music, absorbing stories and playful props. A unique pre-writing programme for under 5s, called Little Learners, devised by qualified teachers, helps to develop key skills to strengthen gross and fine motor skills.
Last but not least, on Tuesday mornings, there's Baby College, parent and baby development classes which help parents gain an insight into their baby's development from birth onwards and learn a carefully designed range of physical, multi-sensory and cognitive games and exercises to enjoy together in class and at home.
Some activities are included in the admission price and run by the Safari MK team. Others are provided by independent organisations who make a separate charge for their classes.
There's something special for every pre-schooler at Safari MK and you can read about all the activities and how to book online at www.safarimk.co.uk
Elevenology wizTeachTM Methodology
Elevenology was established in 2013, expanding from home to school-based group teaching, with centres in Milton Keynes, Luton and, starting September 2018, in Aylesbury. Since then we have been teaching, guiding and inspiring pupils to be ready to surmount any obstacle.
In the last five years, Buckinghamshire and its Grammar Schools have gone through many changes regarding the management of the 11 plus transfer test. Students sitting the test from 2019 onwards are in the midst of another major change, which may further concern parents supporting their child through the preparation process. Our team has tirelessly worked on acquiring a deep knowledge of the 11 plus to support both parents and students throughout this.
Over the years, Elevenology has built its reputation on trust, commitment and competence. We specialise in core primary and secondary subjects such as: English & Creative Writing, Verbal Reasoning, Mathematics, Spatial & Visual Awareness and much more. We provide support for pupils between the ages of 7 and 12 who are sitting the various 11+ examination boards (CEM, GL, Independent and the super-selective schools, e.g. Tiffin.
We offer courses for pupils of all abilities run by teachers with specialised degrees (including Masters and Doctorates) from international and national universities providing in-depth teaching best practice and skills. Our courses, the teaching and the tailored materials are based on our unique methodology, wizTeach™, which is the primary knowledge-base enabling the students to achieve the required skills and succeed in their tests, and beyond. www. www.elevenology.com
Counselling and therapeutic play
What is therapeutic play and how can it help? Children don't always have the words to tell us when they are struggling.
You as a parent will be uniquely attuned to your child's needs and may be aware that they are finding something hard. They may communicate this via their behaviour.
Therapeutic play which incorporates the use of music, movement, art and play can help your child to find healthier and alternative ways to manage their emotions, find self-confidence and develop coping strategies to nurture a positive future.
For a free initial assessment, contact: c.schiff@chloeschiffcounselling.co.uk T: 07923109156
Radley School
Radley offers an environment for boys to grow in self-confidence, thrive academically, and make the most of an enormous range of opportunities. The door is open to any talented candidate, regardless of their means or their background, and we hope that we will have many applicants who wish to join us in the pursuit of excellence.
A Radley education is about independent thought and learning with enthusiasm. It is about cultural awareness and the benefits of team sport. It is about academic ambition. It is about learning to live with others; it is about preparation for the world beyond its gates. Above all, it is about the core values that will underpin success throughout a Radleian's life: as leaders, as citizens, as human beings.
Radley has places that can be funded up to 100% of the fees. The entry process begins early in Year 6 for 11+ candidates, who we can fund through prep school for two years, or there are scholarship places available for Year 9 entry. If you have a talented boy, who excels academically or at music, sport, art or drama then please either contact us: admissions@radley.org.uk or 01235 543 174 or complete the enquiry form on our website www.radley.org.uk/Funded-Places
Play and Learn for Pre-schoolers
As well as lots of interactive displays and activities for little ones at Wycombe Museum, we also run a great range of regular events for tots. Whether your kids love being swept up in a story time world or getting adventurous in the great outdoors, our toddler activities are just what you need to keep them occupied and do lots of exciting learning!
Tiny Talk Time is our ever-popular story time fun session. Join us with you 2 to 5 years olds for a special time reading well-loved stories and rhymes, with Museum exploring, learning and craft activities built in. Sessions run fortnightly on Fridays and Saturdays during school term time.
For outdoorsy adventurers, join in with Fox and Cubs Forest School. We meet in any weather and enjoy exploring, playing, building, finding bugs, mixing mud, cooking on the campfire and much more. We run Friday morning and afternoon sessions fortnightly during term time (on alternate weeks to Tiny Talk Time) plus special family fun sessions for up to 7-year olds during school holidays.
For more information and to book onto our toddler sessions, go to www.wycombemuseum.org/events. Make sure you follow our social media for the latest updates, too!
Unique Learning Programmes at First Class Learning
First Class Learning (FCL) is suitable for children of all ages and abilities. Every child follows their own personalised study programme, determined by an assessment that identifies their individual needs.
As all our materials are designed around the learning outcomes of the National Curriculum, you can feel reassured that your child's programme will be both personalised to meet their needs and relevant to their schoolwork. Find out about free assessments and locate your nearest First Class Learning Centre at www.firstclasslearning.co.uk
FREETRIAL TO ALL OUR PRE SCHOOL, RECREATIONAL & GENERAL CLASSES
At Booker Gym Club we run classes for all ages and abilities. Our aim is for each and every participant to reach their full potential whether they are training at Recreational or Competitive level. We are predominantly a Grass Roots Club and our main focus is to provide a safe and fun environment, allowing our members to enjoy this diverse sport. Our Classes include Pre School, Recreational, General, Adult, Freestyle, Tumbling & Women's Artistic.
Children can come to Tumbling Toddlers as soon as they can walk, and then move on through Pre School classes and on into Recreational sessions when they go to full time school. Our highly BG qualified coaches continually assess the children in Pre School and Recreational Sessions and children showing strength, flexibility and an affinity to the sport will then be invited into the next level of General Gymnastics classes. See our website for details: www.bookergymclub.co.uk
Maxwell receive AVCT grant support for Swimming in the Vale
Competitive swimming has many rewards and provides fantastic opportunities but does require great determination and commitment to succeed. The athlete receives early morning and late evening coaching plus their mums and dads, drive to training very early, volunteer to run the clubs and, of course, support the costs.
This dedication, determination and outstanding performance of the swimmers, parents & volunteers of Maxwell Swim Club Ltd has been recognised by Aylesbury Vale Community Trust (AVCT).
The trust, established in the Vale to support local causes, has awarded grants to support training and development to four of the club's young swimmers. Elite Athlete Funding grants were given to Gracie Hudson, Poppy Baybutt, Izzy Ford and Charlie Toms. Head coach, Noel Horton commented, "not only are the four swimmers extremely talented athletes, capable of reaching the very top in their sport, but they are also great kids in training who work hard every day and encourage their team mates. They reflect so well on our club, their coaches and Aylesbury Vale."
Maxwell Swim Club has further reason to thank AVCT for its support. Maxwell is keen to help young athletes to be both great swimmers and helpful, skilled and positive members of our community. AVCT has awarded Maxwell a grant to run a Swim South East England Accredited Poolside Helpers Course, for teenagers aged 13-15. The six month course will teach training techniques, first aid, child safeguarding, and timekeeping. This will help both the club and the local swimming community and provide valuable life skills for those involved.
Maxwell would like to thank AVCT for all their support.