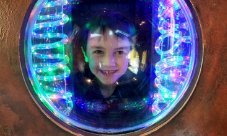 The Roald Dahl Museum and Story Centre
This great little award-winning Museum, situated in Roald Dahl's home village, is aimed at 6 to12 year-olds and their families. It houses three fun and fact-packed interactive galleries. Boy Gallery focuses on Roald Dahl's prank-filled school days. In Solo Gallery you can peek into his original Writing Hut and check your spark-factor on the Sparkometer. The Story Centre is full of fantabulous creative displays and activities. Join in with clue trails, storytelling, workshops and events at weekends and in the school holidays.
Roald Dahl Children's Gallery & Bucks County Museum
The Roald Dahl Children's Gallery and Bucks County Museum in the historic heart of Aylesbury is a fascinating place to visit for all ages.
For hands-on discovery and amazing science, visit the fabulous Roald Dahl Children's Gallery. The Gallery is full of exciting exhibits inspired by Roald Dahl's wonderful stories and museum objects that make finding out about the world we live in even more fun.
You can explore sound with the BFG's Super Hearing Machine, investigate tiny things with an amazing new video microscope and appear in your own drawings on TV. You can crawl along Fantastic Mr Fox's tunnel, travel into space in the Great Glass Elevator and discover inventions with Willy Wonka.
The Gallery is part of Bucks County Museum which also offers family-friendly exhibitions and displays. Family activities and events are run during most school holidays.
With a café, gift shop and relaxing garden it's the perfect place for families to have fun and discover things together.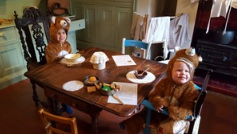 Wycombe Museum
Wycombe Museum is a family friendly museum that explores the history of Wycombe District and its surrounding areas through hands-on galleries.
In rain or shine we have lots to do to keep your kids busy – become a code breaker or chair detective and hunt the galleries for clues with our activity trails, embrace your inner Roman soldier or Victorian wash maid with the help of our dressing up costumes, pay a visit to our terrifying replica WW1 trench or just settle down with a hot drink and pick a board game to play in our cosy café. And if the sun does come out, we've got a big beautiful garden too that's perfect for exploring! Make sure you check out our events programme on our website or social media for special activities going on during your visit too.'