Eden Shopping Centre Supports One Great Day with Fun Father's Day Event
Eden Shopping Centre is one of 200 shopping centres across the UK taking part in 'One Great Day' on Saturday 15th June. One Great Day is a series of family and community charity events being held throughout the month of June to raise money for Great Ormond Street Hospital Children's Charity, and other local children's health charities. Participating shopping centres provide a special event or family fun day for local communities across the UK, whilst raising money for a number of great causes.
One Great Day was established in 2014 and has so far raised over £500,000 for 113 different children's charities along with Great Ormond Street Hospital Children's Charity. One Great Day now covers over 70 million square feet of retail space across the United Kingdom, from Folkestone to Aberdeen and nearly everywhere in-between!
Eden will be raising money for Child Bereavement UK who are Buckinghamshire based as well as Great Ormond Street Hospital Charity.
On Saturday 15th June Eden is inviting families to Kids Corner near Toys UK and Sam's Deli to paint a portrait for dad to celebrate Father's Day and the importance of family. The event runs from 11am until 4pm and families will be asked to kindly make a donation to support One Great Day. To find out more visit www.edenshopping.co.uk/portraitfordad
Niamh Crowley, Eden Marketing Manager, commented: "One Great Day is a fantastic event that allows our community to come together whilst helping children that really need support. Hosting an event like this is a really fun way to give something back to assist the wonderful work of Child Bereavement UK and Great Ormond Street Hospital Charity which supports patients and families from across the UK.
"One Great Day is an event that has fantastic energy and brings our community together while raising money for charity. Families in the area get to enjoy a fun day out - and it's all for a good cause!"
Michal Noe, Trustee of One Great Day, said: "We are thrilled to have Eden as one of 200 shopping centres taking part this year, helping so many ill children across the country. We are so grateful to CBRE, Lockton, Montague Evans and Savills, our official corporate partners, whose sponsorship means that every penny put in our collection buckets goes directly to these worthy charities."
_________________________________________________________
The Roald Dahl Museum and Story Centre
This great little award-winning Museum, situated in Roald Dahl's home village, is aimed at 6 to12 year-olds and their families. It houses three fun and fact-packed interactive galleries. Boy Gallery focuses on Roald Dahl's prank-filled school days. In Solo Gallery you can peek into his original Writing Hut and check your spark-factor on the Sparkometer. The Story Centre is full of fantabulous creative displays and activities. Join in with clue trails, storytelling, workshops and events at weekends and in the school holidays.
__________________________________________________________
Roald Dahl Children's Gallery & Bucks County Museum
The Roald Dahl Children's Gallery and Bucks County Museum in the historic heart of Aylesbury is a fascinating place to visit for all ages.
For hands-on discovery and amazing science, visit the fabulous Roald Dahl Children's Gallery. The Gallery is full of exciting exhibits inspired by Roald Dahl's wonderful stories and museum objects that make finding out about the world we live in even more fun.
You can explore sound with the BFG's Super Hearing Machine, investigate tiny things with an amazing new video microscope and appear in your own drawings on TV. You can crawl along Fantastic Mr Fox's tunnel, travel into space in the Great Glass Elevator and discover inventions with Willy Wonka.
The Gallery is part of Bucks County Museum which also offers family-friendly exhibitions and displays. Family activities and events are run during most school holidays.
With a café, gift shop and relaxing garden it's the perfect place for families to have fun and discover things together.
__________________________________________________________________
Safari MK - a great place to be, whatever the weather!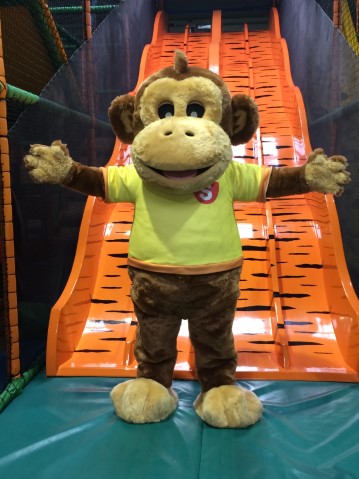 It's always a good time to play at Safari MK. They have an evaporative cooling system to provide a temperative regulated building, so hot or cold outside they maintain a consistent temperature.
Not only do they have afantastic huge 3-tier play frame with sections for all ages, but also have Jungle Base Camp imaginative role-play rooms; the sports arena and the didicar track. Now the only question you have is whether to watch them play while you take a seat and relax or join in with all the fun?
Please remember you must take and wear socks for the duration of your visit. If you forget, they have socks available from reception for just £1.50.
Things to see and do at Bletchley
Families visiting Bletchley Park can expect an exciting, fun-filled day, exploring the museums and discovering all about the secretive codebreakers that worked there during World War Two.
On arrival, pick up one of their top secret mission packs which will guide you to our 'must-see' highlights whilst providing you with activities and fun facts for all the family to enjoy (£1 from admission). Later, let off steam in the children's playground next to Hut 4 or admire the view of the Mansion across the lake.
Keep an eye on their what's on page to find out about upcoming events for families including free workshops for children during the school holidays and larger special events throughout the year.
With so much to see and do, we think you'll need more than just one day to visit this unique museum, which is why your admission ticket offers unlimited free returns for a year.