Education News
As parents, we want to be sure we have done the very best for our children to equip them to lead successful, happy lives. This will take many forms, and not least, will involve making choices regarding the right education. Fortunately, we are surrounded by excellent schools offering golden opportunities for all - whatever your child's talent, there's a place that can nurture it! To keep you up-to-date, we've rounded up the latest news snippets from some of the top schools in the area.
Horris Hill offers free Rugbytots and Forest School Taster Sessions
Why should you look at an all-boys school for your son? The straight answer is 'Because it works' and the evidence is the boys themselves. There is no doubt that every boy in a school such as Horris Hill Prep School for Boys (ages 4-13) achieves more in all areas. A less academic boy will have become a diligent pupil by Year 8; a less sporty one will be looking forward to his next match and a less creative one will be proud of his artwork and will be learning lines for the play. They know and understand boys. Boys are not held back by being negatively compared to girls (who, for several crucial years are quite a bit better at most things!), or because they shy away from activities which are seen as more for girls.
To see for yourself what a difference a Horris Hill education could make for your son, simply email the Registrar Lisa Lee-Smith to arrange an appointment. They are also offering FREE Rugbytots and Forest School Taster sessions in February and March and have an Open Morning on Friday 28th February. E: registrar@horrishill.com
Dolphin celebrates individuality for children to grow, learn and thrive
Dolphin is a modern and forward-thinking independent, coeducational school for 3-13 year olds in Berkshire: an exciting and enterprising place in which to learn, grow and be. At the heart of their educational practice is their Freedom to Learn philosophy – the belief that children learn best when they are happy, confident and inspired. This translates into a learning environment where children love coming into school, are enthused by subject specialist teaching from an early age and have the opportunity to learn at their own pace and in their own way.
At Dolphin, individuality is celebrated, relationships between teacher and child are cherished, curiosity about the world abounds and children are encouraged to discuss, question and explore. Their children wear their own clothes, which exemplifies their wish that they feel comfortable expressing themselves at school, and spend much of their time learning through their expansive and unique trip programme. T: 0118 934 1277 W: www.dolphinschool.com W: enquiries@dolphinschool.com
Elstree School Girls' Discovery Morning Saturday 7th March
Elstree School, Berkshire is becoming fully co-educational from September 2020. Girls are already in Nursery to Year 3, but will now be able to stay until the end of Year 8. There are spaces available in September for girls wanting to join in Years 3, 4 and 5. For a taste of Elstree, why not sign up to their exciting Girls' Discovery morning on Saturday 7th March by visiting
elstreeschool.org.uk/admissions/girls-discovery-morning/. It's a great way to get a feel for the school, and meet other girls and parents. Elstree's next Open Morning is on February 29th at 10.00am. T: 0118 971 0644
St Gabriel's - What a Year!
St Gabriel's had a year to remember in 2019 as 92% of pupils gained A - B at A level. Buoyed by such fantastic results, the
school was again justifiably proud to receive an 'Excellent' rating, in all categories, from the Independent Schools Inspectorate (ISI) when they visited last November. So what creates a successful learning environment? St Gabriel's, Principal Ricki Smith believes "The key to happy, achieving pupils is the excellent relationships in the classroom and a focus on all-round balance. We enable our pupils to make the most of their learning, they are supported, build the resilience and independence that ultimately leads to success."
St Gabriel's enters the new decade with excitement and confidence. For parents and pupils considering Senior School options, join them at one of their open mornings, or book an individual visit to learn more about their balanced education.
Open Mornings
Friday 13th March 2020

Friday 1st May 2020
W: www.stgabriels.co.uk E: admissions@stgabriels.co.uk
Headmaster Andrew Colpus at St Joseph's College is shortlisted in the iExcellence awards
Holiday Club at St Joseph's College, Reading offers fun and affordable activities for ages 3-13. They are one of the few independent schools in the Reading area continuing to provide a wide range of activities from sports, to orienteering and arts and crafts, led by their own experienced staff. In addition, they offer tech, football, dance and performing arts camps with specialist tuition and activities. Daily hot lunches are included in the price. Book online today. W: www.sjcr.org.uk
Caversham Preparatory School offers an exceptional education on every level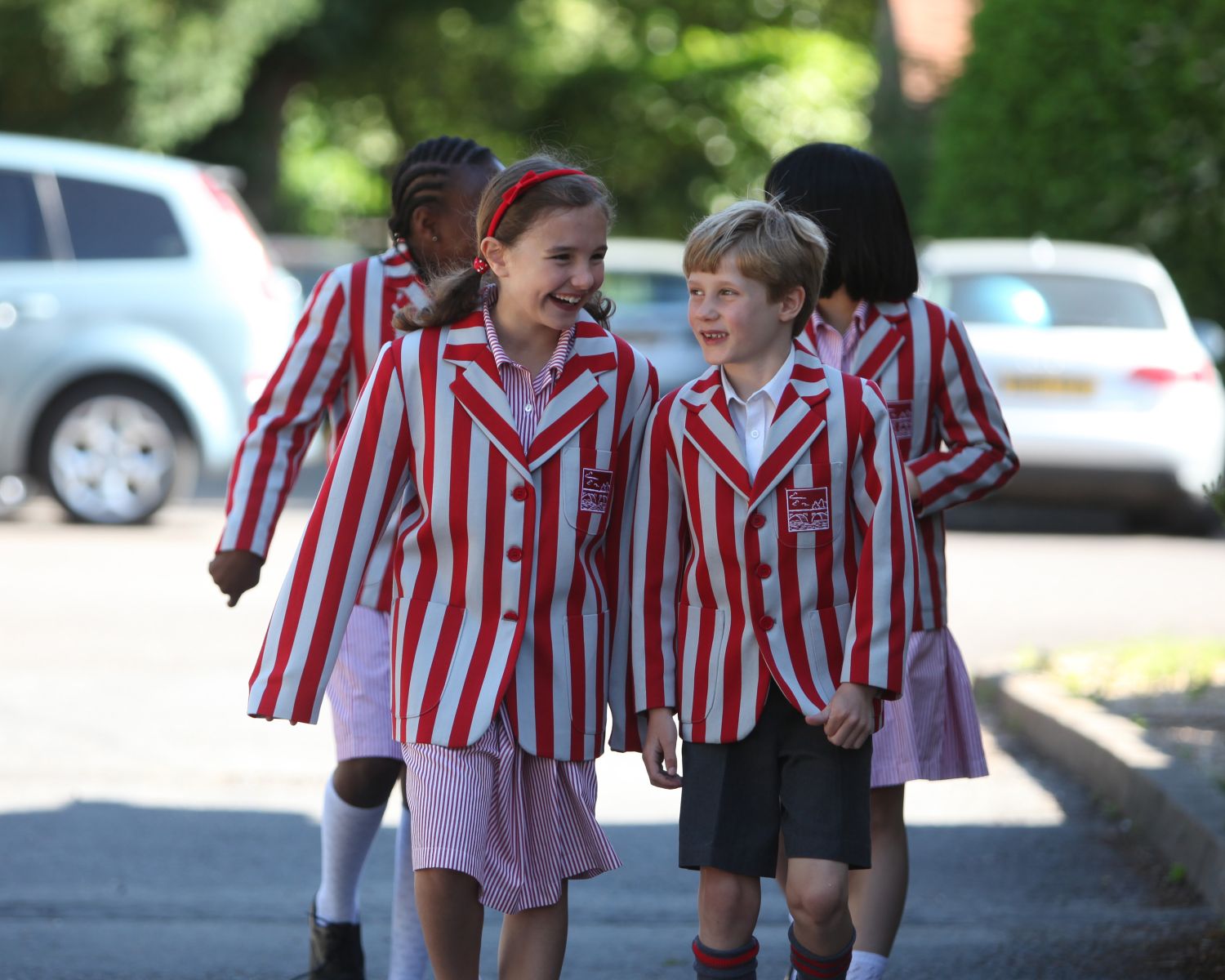 At Caversham Preparatory School pupils make 'Exceptional' progress across the school and achieve well in all subjects. The standards in oracy, literacy and numeracy are exceptionally high and children achieve highly in relation to their starting points (ISI Report). Their children were recently offered 7 Scholarships to Independent Schools and 5 Grammar School places, from a class of 16 children. In the past, children have been awarded scholarships for Art, Music, Performing Arts, All-Round and ICT and they offer on average 25 clubs per term. They have an Ensemble, Choir and Music Club and currently 70% of their children take Lamda lessons. They also have an active sports calendar. A Year 6 child told the Inspection Team that "this is a perfect school and I wouldn't want to change a thing about it." Why not browse their website and book a visit to see for yourself? T: 0118 947 8684 W: www.cavershamschool.com
Luckley House School celebrates their Centenary year with bluebells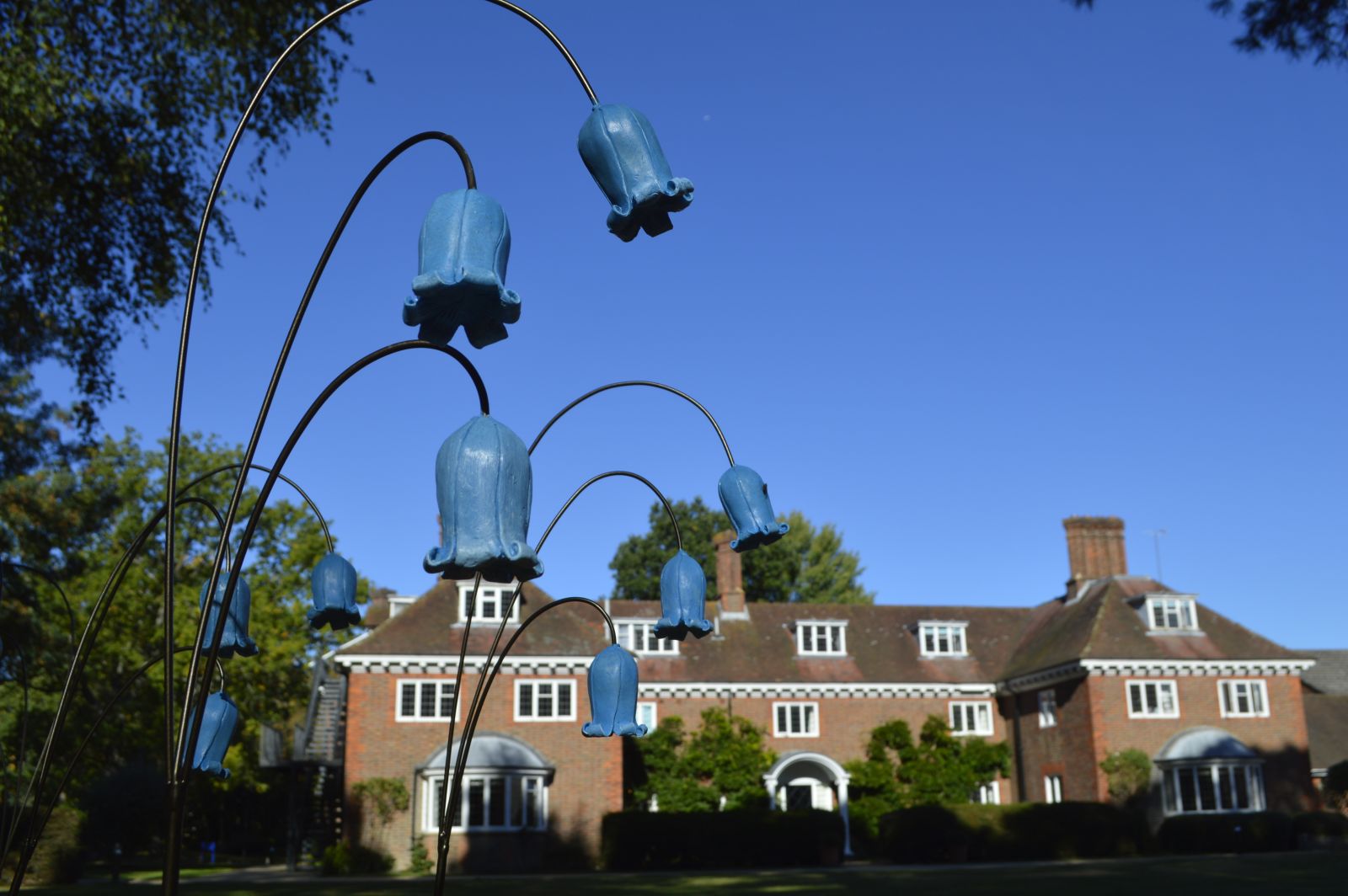 Spring has come early to Luckley House School in Wokingham! The school grounds have been flooded with 100 stunning, specially commissioned metal bluebells to mark the school's Centenary year (1918-2018). Jane Tudor, Head, said: "Bluebells are a strong memory for all of the school community, whether their memories are from the 20th or 21st century. Every spring, Luckley's woodland bursts into a sea of bluebells, symbolising hope, life and growth, and that is why we have adopted the flower as the symbol of our Centenary." The bluebells will be in situ throughout the academic year. At the end of that time, families and friends of the school will have the opportunity to own one of the 1m high stems that have been produced by Paul Cox, master craftsman, sculptor and graduate of the Royal Academy Schools, London. You can find out more about the school's centenary celebrations on their website. W: www.luckleyhouseschool.org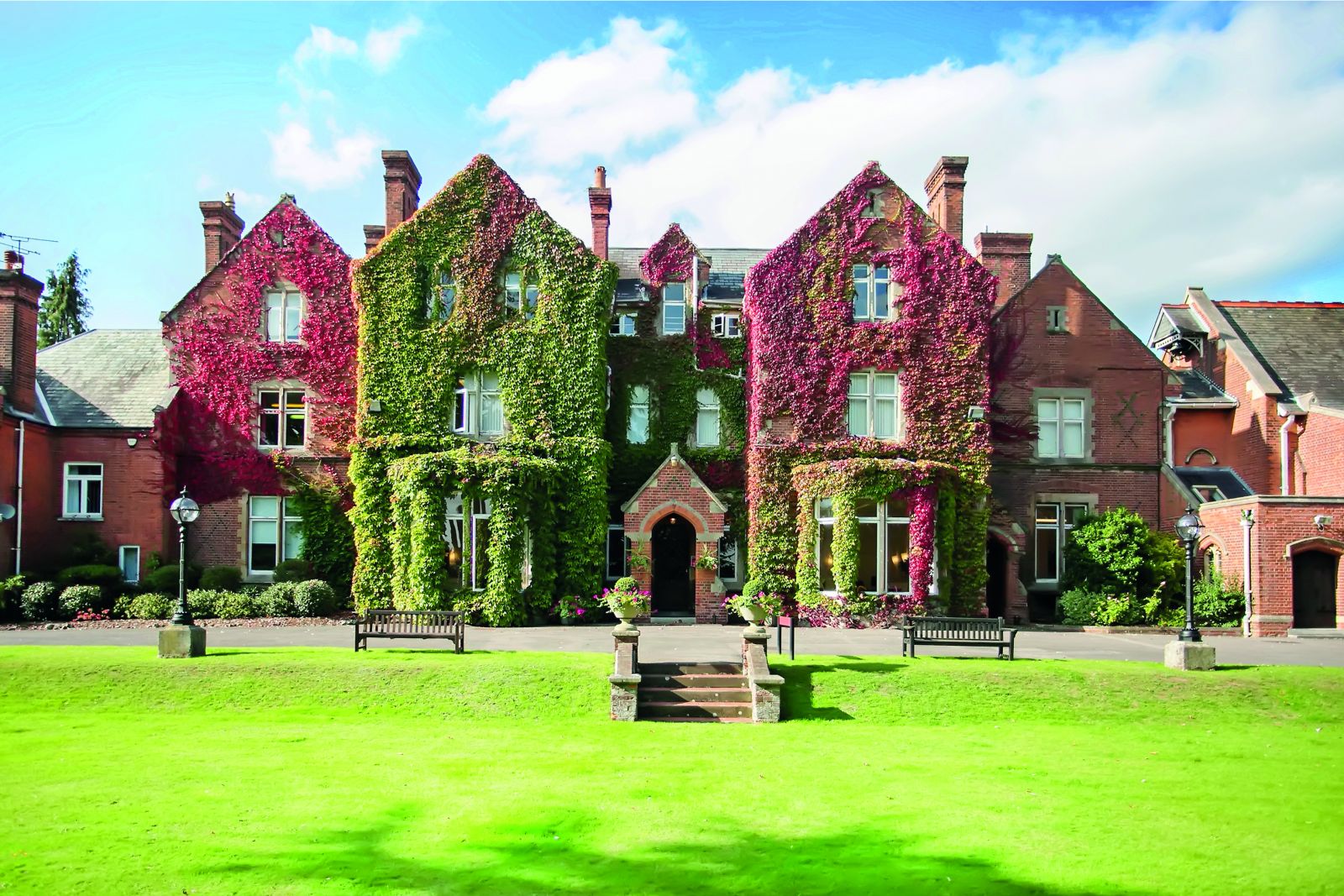 An innovative education for an ever-changing world at Queen Anne's School
Set in 35 acres and just a short walk from the River Thames, Queen Anne's School, Caversham, is an independent boarding and day school for girls between the ages of 11-18. The school prepares over 450 students every year for an ever-changing world through an exciting and continually evolving education, steeped in excellence and innovation.
The cutting-edge curriculum and outstanding teaching is underpinned by BrainCanDo, the psychology and neuroscience research programme founded by Headmistress Julia Harrington. "You cannot teach, guide or inspire a teenager with any success unless you understand what stimulates their exuberant brains, or stall and depresses them," says Mrs Harrington. "Our positive and inclusive approach to learning and behaviours helps every girl to get the best from themselves. It supports and inspires while at school but also prepares them for successful and happy lives."
Find out more at the next Open Mornings on Friday 6th March and Saturday 2nd May. T: 0118 918 7333 W: www.qas.org.uk
Long Close School offers a wonderful place of learning for boys and girls
Long Close School is proud of its reputation as a happy school with a family atmosphere. The curriculum that pupil's study is broad and ensures that all are challenged to reach their very best. Their curriculum emphasises character development as well as excellent preparation for the 11+. Alongside the formal curriculum sits their co-curriculum which forms a key aspect of the life of pupils at Long Close School with this built into all pupils' timetables. If you would like to know more, please visit them on their next open day on the 7th March. T: 01753 520095 W: www.longcloseschool.co.uk
Andrew Hartley appointed new Headteacher at Maiden Erlegh Chiltern Edge
"Being a Headteacher is both a privilege and an honour and I am so pleased and excited to have been appointed Headteacher of Maiden