Education News
As parents, we want to be sure we have done the very best for our children to equip them to lead successful, happy lives. This will take many forms, and not least, will involve making choices regarding the right education. Fortunately, we are surrounded by excellent schools offering golden opportunities for all - whatever your child's talent, there's a place that can nurture it! To keep you up-to-date, we've rounded up the latest news snippets from some of the top schools in the area.
Horris Hill to offer the benefits of an exceptional education from age 4 onwards
In September 2019 Horris Hill will be offering its unique nurturing and academic experience from Reception upwards, welcoming boys from 4 to 13 years. Nestled in its own 80-acre estate with outstanding facilities; boys can exercise their intellectual inquisitiveness, free to explore all avenues, building self-confidence and awareness in a safe and encouraging environment. In 2018 all senior boys gained entry into their chosen senior school with remarkable scholarship successes, demonstrating the excellence and capability of the school to deliver across the spectrum. To see for yourself what a difference a Horris Hill education could make for your son, please go and visit them. Simply email the Registrar Lisa Lee-Smith to arrange an appointment. E: registrar@horrishill.com
Gain a Taste of Life at LVS Ascot on the 12th February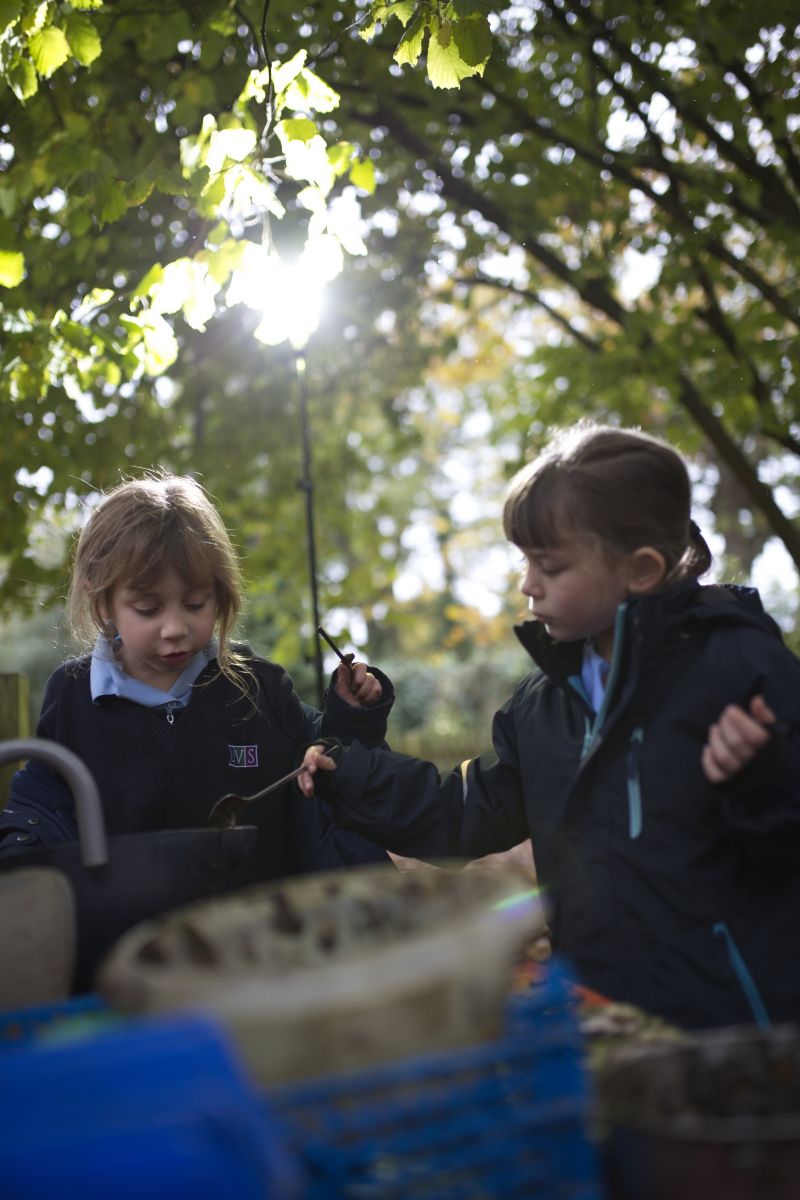 Children in Year 2 are being offered the opportunity to experience what life is like at leading, all-ability independent school LVS Ascot on Tuesday 12th February. At the LVS Ascot Year 3 Taster Day, for pupils due to start Year 3 in September, a range of exciting activities are scheduled to reflect the unique and inspiring education on offer. These will include swimming in the heated indoor pool, a Spanish lesson, a visit to the outdoor classroom set in the school's 25-acre grounds, and a PE lesson. To book your place please contact the school directly. E: registrar@lvs.ascot.sch.uk
Elstree School Foundation Scholarships are available now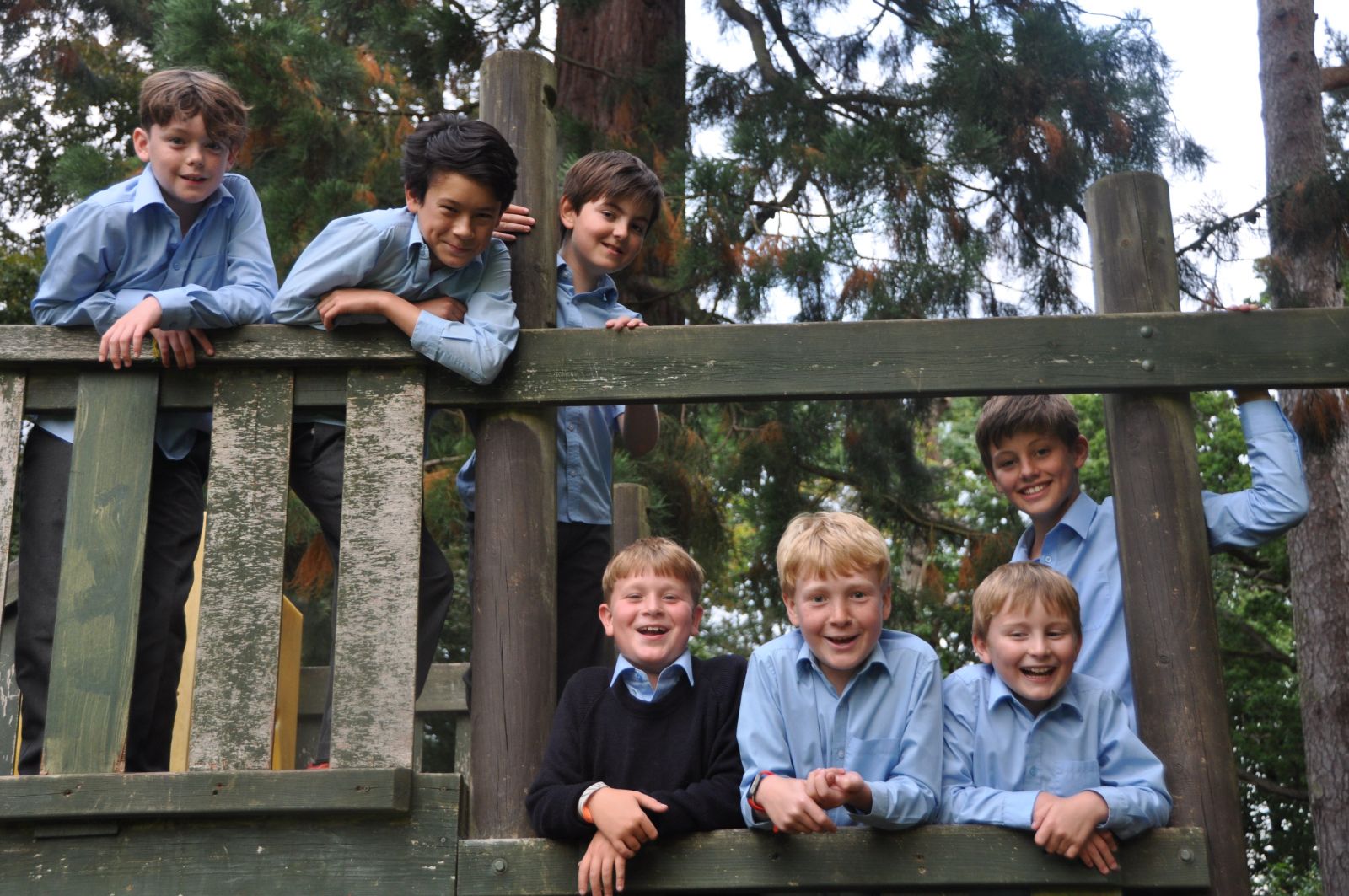 Elstree is an independent boys' boarding and day school in Woolhampton. Academically ambitious, it provides a first class all-round education with an excellent track record of boys gaining places at leading senior schools, together with scholarships. Elstree offers two state-of-the-art Science laboratories, a well-equipped and recently opened music school, together with excellent sport, Art, DT, and IT facilities. Foundation Scholarships are now available for boys showing academic, sporting or musical excellence and are available to boys enrolling into Year 3 or Year 4 in September 2019. The closing date is 9th March 2019 and the
Scholarship date is 23rd March 2019. Parents are invited to contact the school to find out more information or to book a place on their next open morning on 2nd March. T: 0118 971 0644
St Gabriel's helps pupils develop confidence for a head start in life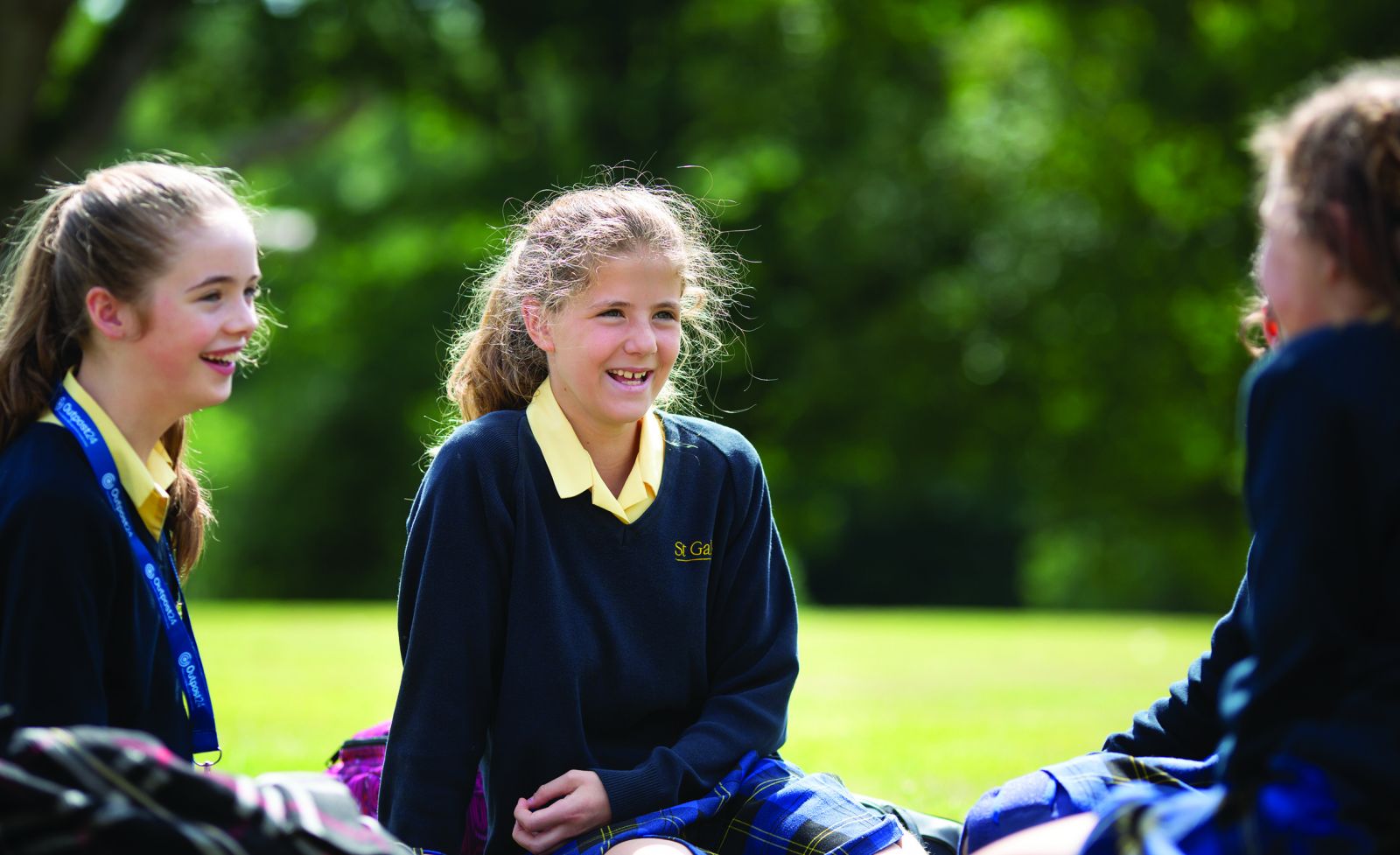 St Gabriel's is a forward-thinking independent day school based in Newbury, Berkshire, for boys (6 months-11 years) and girls (6 months-18 years). Teacher-pupil ratios are small and academic results are excellent. In 2018, 81% of pupils achieved A*-B at A level, where the national average was 53%. The range of courses available at both GCSE and A Level provide breadth and depth of choice. Their pupils face the world with assurance, grit, poise and a love of learning that will help shape them for life. To learn more about a St Gabriel's education go along to their next open morning. W: www.stgabriels.co.uk/visitus
Headmaster Andrew Colpus at St Joseph's College is shortlisted in the iExcellence awards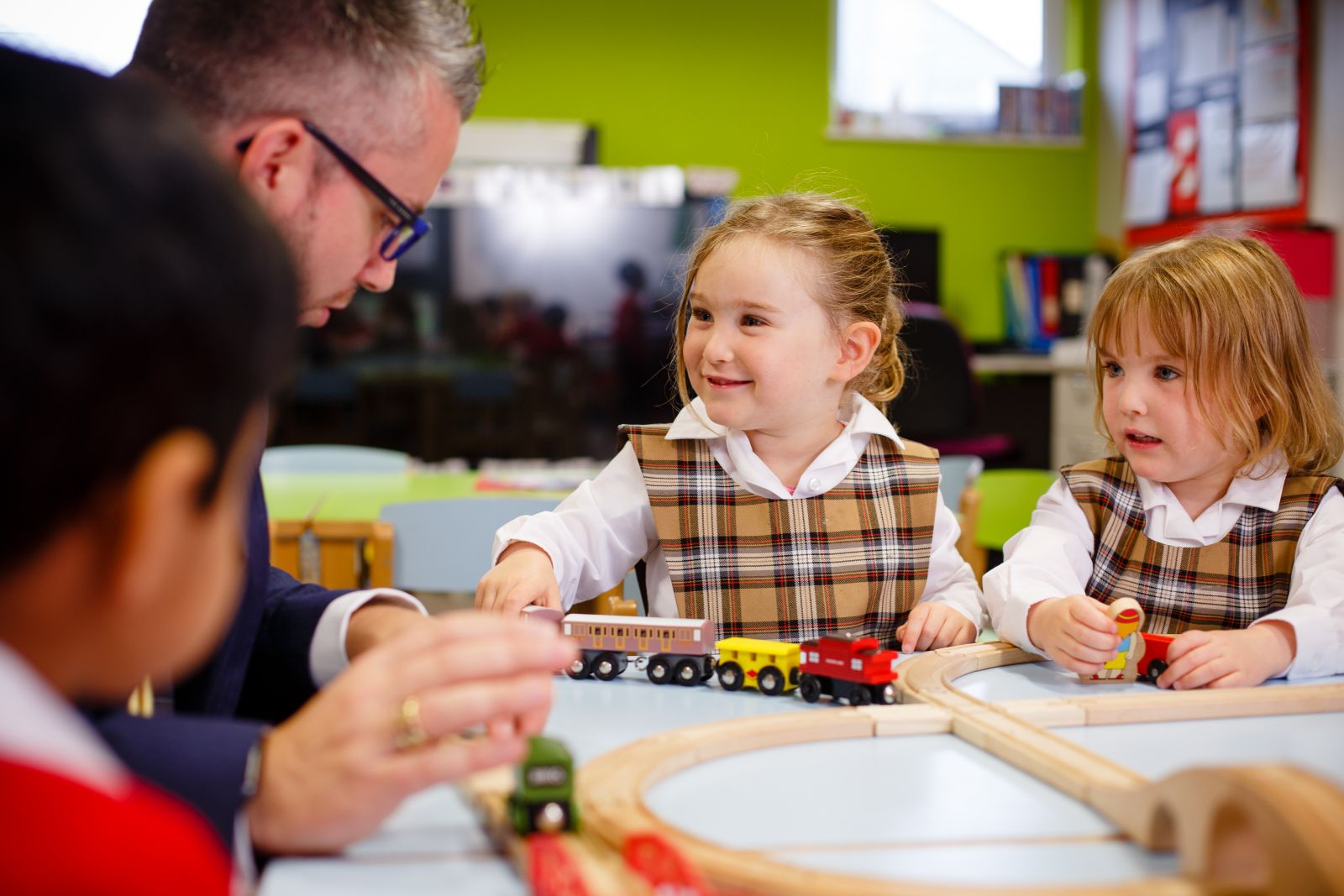 It has been revealed that Andrew Colpus, Headmaster of St Joseph's College, has been shortlisted in the iExcellence awards. The judges have considered and deliberated all of the nominations and have decided upon the shortlist of 25 leading influencers and innovators in the independent school sector who have made an impact in some way. Andrew Colpus, Headmaster of St Joseph's College, said: "I am delighted to be shortlisted for this award, which I feel acknowledges the development and growth which has taken place across the College. Whilst I am named as Headmaster, I feel being shortlisted is very much a result of everyone's contribution - staff, pupils and parents." The winners will be revealed at a gala dinner at the Waldorf Hilton on Thursday 21st March.
In other news, this February the school is also excited to be launching its new monthly Stay and Play mornings, ideal for anyone considering St Joseph's College Prep School for their child. The sessions are open to two year olds with a parent or carer, and offer an opportunity for children to play, sing, hear stories and have lots of fun exploring their fabulous Early Years Centre and garden. Booking is essential as places are limited. T: 0118 984 6909 W: www.sjcr.org.uk
Caversham Preparatory School offers an exceptional education on every level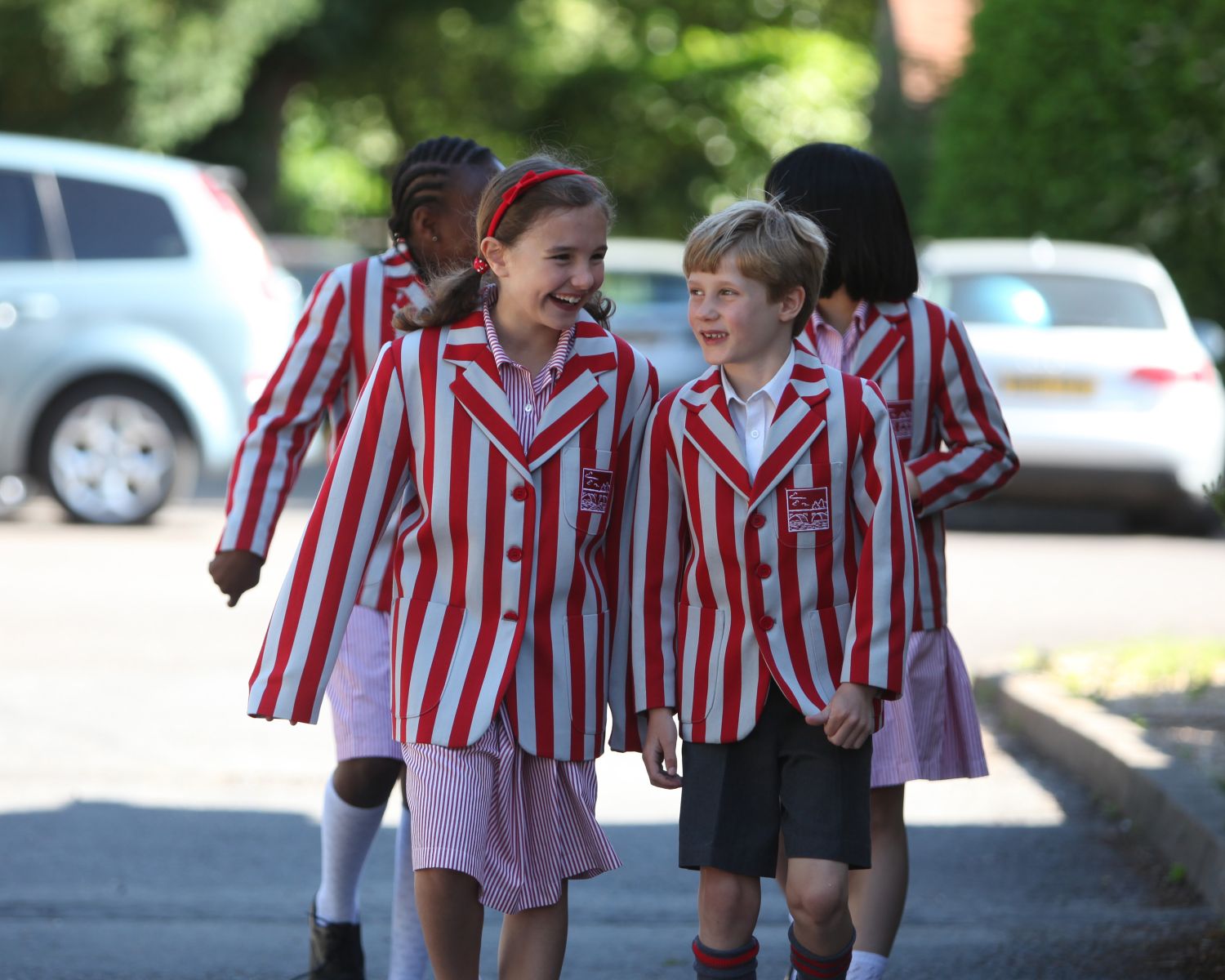 At Caversham Preparatory School pupils make 'Exceptional' progress across the school and achieve well in all subjects. The standards in oracy, literacy and numeracy are exceptionally high and children achieve highly in relation to their starting points (ISI Report). Their children were recently offered 7 Scholarships to Independent Schools and 5 Grammar School places, from a class of 16 children. In the past, children have been awarded scholarships for Art, Music, Performing Arts, All-Round and ICT and they offer on average 25 clubs per term. They have an Ensemble, Choir and Music Club and currently 70% of their children take Lamda lessons. They also have an active sports calendar. A Year 6 child told the Inspection Team that "this is a perfect school and I wouldn't want to change a thing about it." Why not browse their website and book a visit to see for yourself? T: 0118 947 8684 W: www.cavershamschool.com
Luckley House School celebrates their Centenary year with bluebells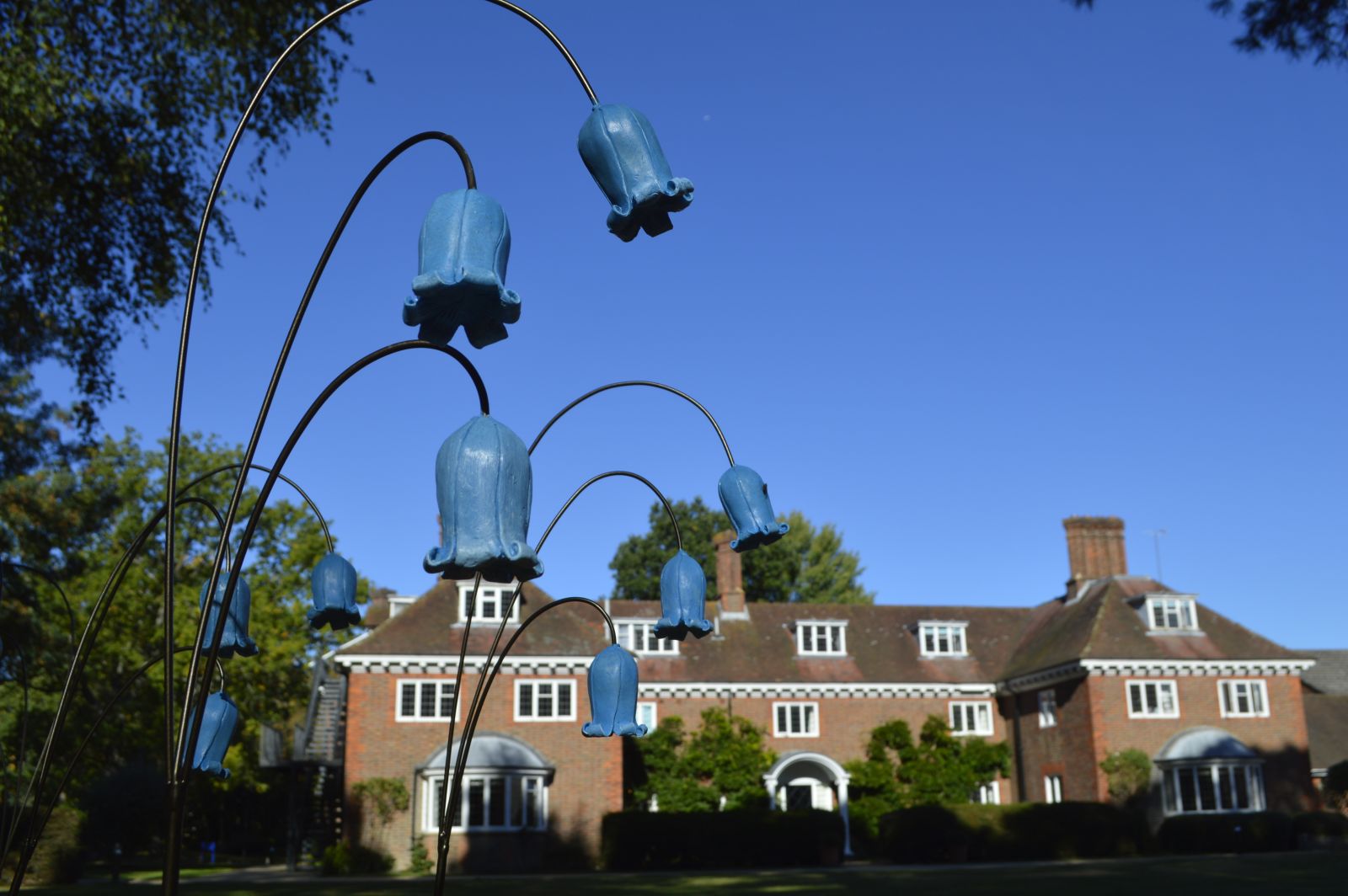 Spring has come early to Luckley House School in Wokingham! The school grounds have been flooded with 100 stunning, specially commissioned metal bluebells to mark the school's Centenary year (1918-2018). Jane Tudor, Head, said: "Bluebells are a strong memory for all of the school community, whether their memories are from the 20th or 21st century. Every spring, Luckley's woodland bursts into a sea of bluebells, symbolising hope, life and growth, and that is why we have adopted the flower as the symbol of our Centenary." The bluebells will be in situ throughout the academic year. At the end of that time, families and friends of the school will have the opportunity to own one of the 1m high stems that have been produced by Paul Cox, master craftsman, sculptor and graduate of the Royal Academy Schools, London. You can find out more about the school's centenary celebrations on their website. W: www.luckleyhouseschool.org
Queen Anne's prepares girls for life way beyond the school gates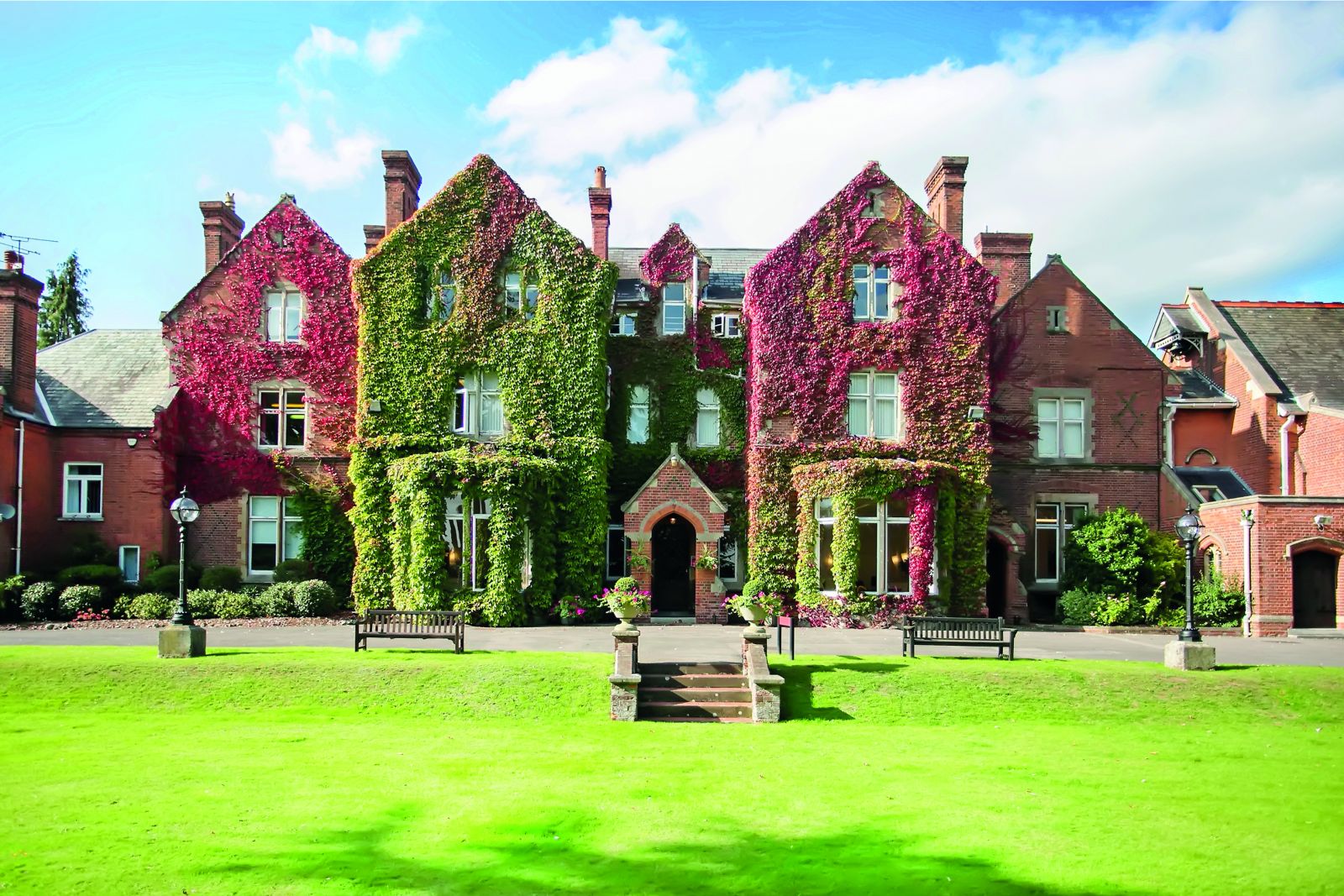 Queen Anne's School is an independent boarding and day school for girls aged 11-18 renowned for academic success alongside outstanding pastoral care and an award-winning Sixth Form centre, located in Caversham, Berkshire. Students will excel and achieve at the school through first-class teaching, education clinics and co-curricular opportunities. The school delivers a high quality all-round education, together with a positive approach to learning that guides the girls to become ever more self-assured and prepared for life after school. To see for yourself, join them for their next Open Morning on Friday 8th March, tours start at 9.30am. W: www.qas.org.uk
Long Close School receives Literacy Award
Long Close School has been appointed as a Ruth Miskin Read Write Inc. Model School as a result of their outstanding literacy teaching. Model schools are selected as regional centres of excellence where teaching children to read is at the heart of what they do. The phonics- based programme is for 4-8 year-olds where lively reading books are closely matched to their increasing knowledge of phonics and 'tricky' words and, as children re-read the stories, their fluency increases. Delighted with this award, Long Close is also proud of its family values, happy atmosphere and broad curriculum which ensure that its pupils enjoy school and develop a life-long love of learning. W: www.longcloseschool.co.uk
Secret Garden free activity morning at The Abbey
Diaries at the ready! Girls and boys aged 2-5 and their families are invited to explore The Abbey Junior School's Secret Garden and uncover a world of fun and adventure on Saturday 16th March from 9.30am-12.00noon. Spend a fun-filled morning following their challenge trail and enjoying craft, action and music activities with the help of their staff and pupils. Refreshments will be available and parents are asked to accompany their children throughout the morning. Mindful of British weather, the activities will be both inside and out so in the event of rain there will still be lots to do! Book your free places on their website. W: www.theabbey.co.uk/events
Learning for Life is at the heart of an Eagle House education
Eagle House is a coeducational, boarding and day Prep, Pre-Prep and Nursery located in Berkshire, but close to the borders of Surrey and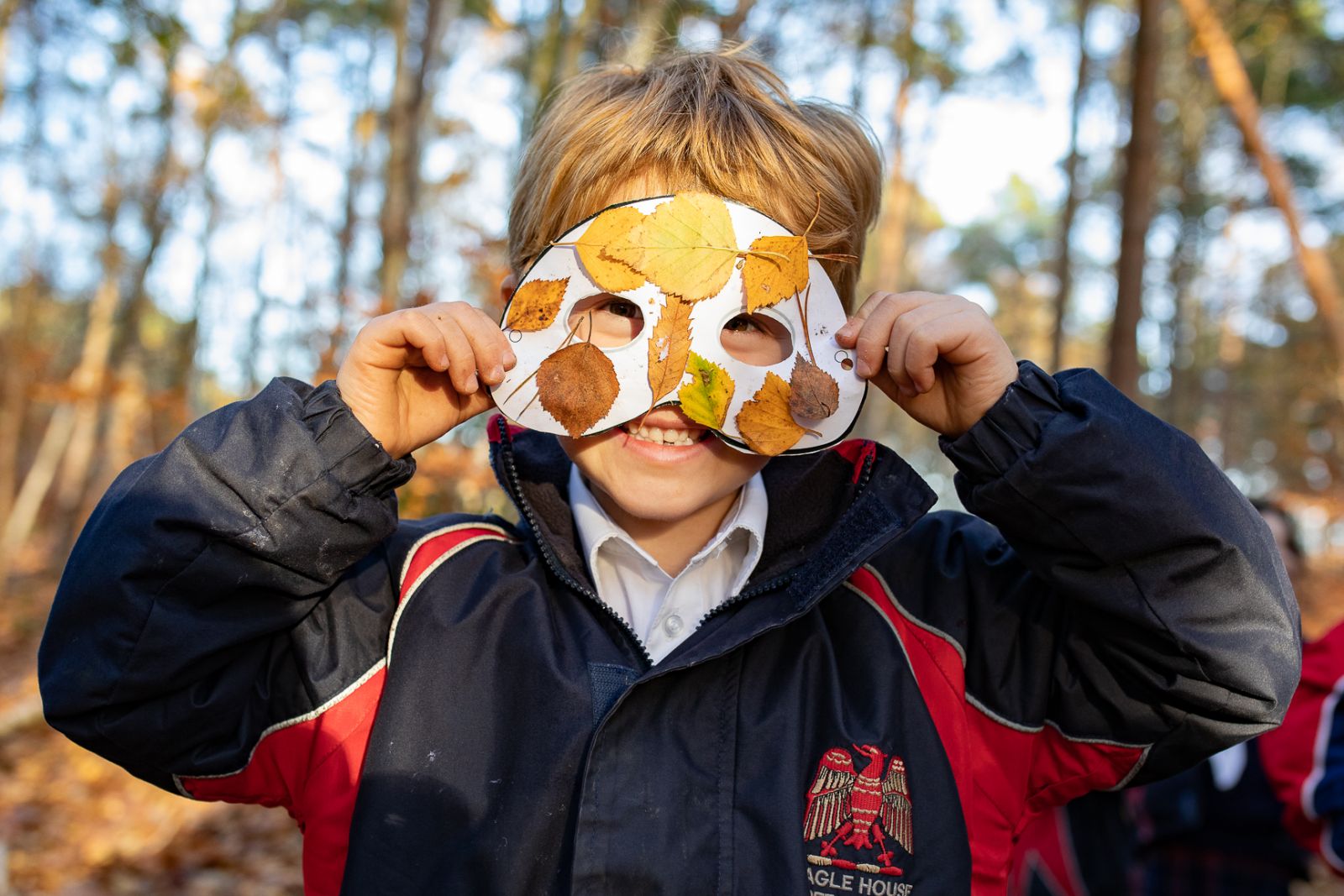 Hampshire . The school's superb grounds and excellent facilities are the background to an experience where success, confidence and happiness are paramount. The Good Schools Guide described Eagle House in 2019 as a 'progressive, kind and buzzy' school. Tradition is important but putting children's learning at the heart of what they do and embracing change enables them to thrive in the 21st century. Learning for Life at Eagle House opens the doors to all sorts of opportunities and this results in children who are highly motivated and enthusiastic in all they do. T: 01344 772134 W: www.eaglehouseschool.com
Enjoy a Year 7 Taster Day at Crosfields School
Crosfields School has announced exciting plans to launch a new Senior School on its 40-acre site in Shinfield Road, Reading. The co-educational independent day school, which currently goes up to Year 8, will extend its age range to 16, taking its first cohort of Year 9 pupils in 2021. The development will include a brand new senior school building equipped with the latest technology and classroom facilities plus an exciting range of GCSE options, taught by an expert team of teachers. To get a feel for life at Crosfields, they are inviting girls and boys currently inYear 6, to spend an action-packed and interactive Taster Day with them on 28th February. W: www.crosfields.co.uk