Win Cinema Tickets!
Closing Date: 10th March 2018
Win 1 of 6 Family Tickets to see a movie of your choice at Savoy Boston. (Two adults and two children or one adult and three children).
Coco (PG)
Despite his family's generations-old ban on music, young Miguel dreams of becoming an accomplished musician like his idol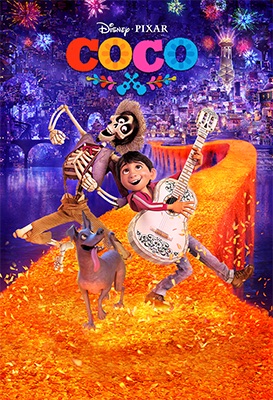 Ernesto de la Cruz. Desperate to prove his talent, Miguel finds himself in the stunning and colourful Land of the Dead. After meeting a charming trickster named Héctor, the two new friends embark on an extraordinary journey to unlock the real story behind Miguel's family history. Released: 19 January.
Early Man (TBC)
Set at the dawn of time, when prehistoric creatures and woolly mammoths roamed the earth, EARLY MAN tells the story of how plucky caveman Dug, along with sidekick Hognob, unites his tribe against the mighty Bronze Age in a battle to beat them at their own game. Released: 26 January.
Tad the Lost Explorer (PG)
Tad Jones, the most awkward explorer, must rescue his beloved Sara from a millionaire who is looking for King Midas' necklace. Released: 9 February.
Question: What is the name of caveman Dug's sidekick in Early Man?