Spotlight on Science
British Science Week is a national celebration of science, technology, engineering and maths - featuring fascinating events and activities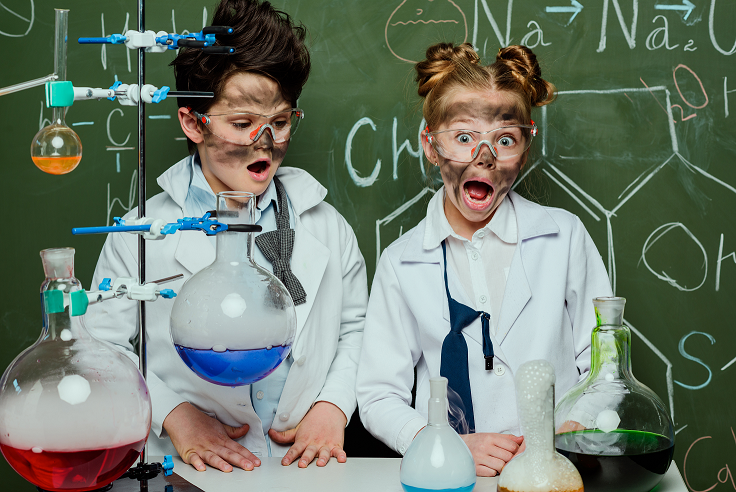 across the UK. It is run by the British Science Association (BSA) and will take place from 8 to 17 March 2019.
Primary schools, children and families are an extremely important part of British Science Week. The BSA provides free activity packs full of inspiring ideas that you can do in your classroom or at home, with information about what you'll need and how to extend the activities if you'd like to take them further.
The theme for this year is "Journeys", encouraging young people to think about the different scientific journeys that happen every day and how they can discover science through their own lives and experiences. In particular, there is a special focus on the Eurotunnel, which opened 25 years ago.
There is an activity pack dedicated solely to primary schools, which contains activities following the 'Journeys' theme, ranging from creating tunnels, time capsules and perfume to keeping a nature log and mummifying an orange. Why not start by downloading the primary activity pack from the website and looking through all the engaging activities that you and your kids can take part in?
Pupils can also enter the annual poster competition to be in with a chance of winning an array of prizes. Posters will be based on the theme of "Journeys" and are judged on how creative and well-researched the ideas are, as well as how well the poster has been made or drawn.
Get Involved…
To find out more information about British Science Week and how you and your school can be involved, visit: www.britishscienceweek.org/
Celebrating 25 Years of Eurotunnel
2019 marks the 25th anniversary of the opening of the Channel Tunnel, which links Britain to France. In celebration of this special anniversary milestone, Eurotunnel has partnered with the British Science Association on British Science Week, to explore the theme of 'journeys'.
At 37.9km (23.5miles), the Tunnel still holds the record for the world's longest under-sea tunnel. The project took five years to complete and involved over 13,000 engineers, technicians and workers. However, its journey started over 100 years before that; the first design for a cross-Channel tunnel was produced in 1802 and the first attempt at a tunnel excavation was in 1880. Read more at www.eurotunnel.com/build
Tracks and Tunnels Game
Design and make your own board game using the Channel Tunnel as inspiration. Discover some of the challenges and achievements that occurred during the building and running of the Channel Tunnel.
You will need:
Large sheet of paper or card to make your game board
Small objects for playing pieces
A dice
Colouring pens or pencils to decorate your game
Internet access to research the Channel Tunnel
Instructions:
1 Engineering is all about solving problems in a creative way. The building and running of the Channel Tunnel are great examples of this. Do some research at wwww.eurotunnel.com/uk/build and make a list of some of the successes and challenges faced.
2 Draw a grid 10 squares by 10 squares to make your game board. Number the squares from one to 100 snaking across the board from the top left corner.
3 Randomly select eight squares on the board and add a 'tunnel' to a higher numbered square.
4 Now select 8 more squares and add a red signal and a 'track' to a lower numbered square.
5 Use the information from your research to add successes and challenges to each of the tunnel and track squares.
6 Make or collect a set of player pieces for your game.
7 Test your game out with your friends to make sure it works. Host a board games night at your school for family and friends.
*Taken from the British Science Week Primary Resource Pack – see https://www.britishscienceweek.org/app/uploads/2018/11/BSA_sciweek_pack_primary_1018v19.pdf