News in Dorset
Fight for the Blue Planet by Derek Corney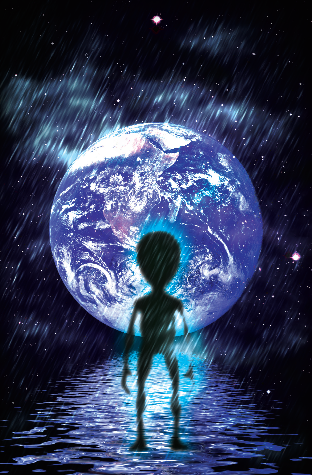 A new children's book, Fight for the Blue Planet, written by local author Derek Corney, has recently been published and is now available to buy on Amazon.
The story follows the adventures of siblings Timmy, Adam and Salma, who are most surprised by an unexpected visitor and his message 'Aliens are going to take over the Earth, and you have to stop them.'
The aliens, the Targ, are a warlike people from a distant galaxy, whose own planet, Nedali, is running out of resources. The most valuable one being water…
Will Timmy, Adam and Salma take up the challenge to save the world and become heroes? Find out in Fight for the Blue Planet.
***** 5 Gold Stars
Read the full 5 Star Review about the book written by Liz Konkel for Readers' Favorite here: https://bit.ly/2LUPSdl Here's a snippet:
"Fight for the Blue Planet by Derek Corney is the exciting adventure of three siblings trying to save the planet.
Derek Corney captures realistic kids' dynamics through the personalities of the three siblings and uses this to help set a lighter tone. The names of the aliens have a fun quality to them that's also child-like and repetitive like Shak-Shak, Lee-Lee, and Sim-Sim. Though the battle they face has high stakes, such as the destruction of their planet, the tone never gets too dark or grim, remaining fairly uplifting with a bright chance to win.
Fight for the Blue Planet is a great read for those who enjoy adventures in space, aliens, and kids who save the world".
Take a Look at the Newly Revamped TeachOut Website!
TeachOut is completely free for School Visit Co-ordinators and teachers to use, to get ideas and plan your next group trip or workshop. The website has been designed with busy teachers in mind: with a diverse, hand-picked range of listings, workshops and transport options, as well as a growing virtual planning section with risk assessment guidance to help reduce your workload.
TeachOut has a new image! We're delighted to unveil our fantastic revamped website, which showcases the very best outdoor learning providers in the South West. Browse our inspiring range of listings at www.teachout.co.uk.
Sign up at www.teachout.co.uk and follow us on Twitter @TeachOutSW to receive special offers and get inspired to book something different for your next educational trip!
Focus on Cumulus Outdoors
In this edition, we're showcasing a fantastic residential, newly listed on TeachOut: Cumulus Outdoors. Cumulus Outdoors' residentials are action-packed, bespoke and tailored to your requirements, fully supported by the office team.
Programmes can include coasteering, waterpark, mud run, kayaking, mackerel fishing, rock-climbing and abseiling. The perfect choice for a school trip or leavers' camp!
Watch a video and get inspired to book a visit at www.teachout.co.uk/listing/cumulus-outdoors.
Bournemouth Marathon Festival
The Bournemouth Marathon Festival takes place on Saturday 5th & Sunday 6th October and with eight different races to choose from, the whole family can get involved.

Saturday's junior races are the perfect curtain-raiser for an action-packed weekend of running. With races covering ages 3 right up to 18, it's a great opportunity for children to get active and be part of the amazing festival atmosphere. Once over the line, they can cool down afterwards with an ice cream on the beach or, if they're feeling brave - a dip in the sea.

What's more, kids can be part of the Junior Schools Competition; schools with at least three runners entered to any Junior Race will automatically be entered. The winning school will receive £150 worth of sports equipment to help boost pupils' fitness levels and every child who finishes will receive a medal, T-shirt and goody bag. For more information, head to ​www.bournemouthmarathon.com​.

Step Back in Time at the Ancient Technology Centre
The Ancient Technology Centre is an Outdoor Education Centre providing authentic National Curriculum linked historical experiences. This includes a wide variety of activities for school day trips and residential school trips. Summer visits take place between April and October half term and are based in and around the reconstructed buildings, with a focus on the ancient skills and jobs people would have practiced in the past, such as blacksmithing and rope-making, Each teaching day finishes with a plenary session sitting around a fire in a building, giving the children plenty of opportunities to ask questions. For more information call 01725 517618, email atc@dorsetcc.gov.uk or go to https://ancienttechnologycentre.com/
Discovery Sessions at Durlston
Durlston Country Park offers several Discovery Sessions run by Rangers who are happy to work with educators to tailor sessions to meet their learning needs. Most workshops are suitable for Key Stages 1 and 2, and cover the subjects of Geography, Science and Citizenship. Topics include Meet a Ranger, Dolphins and the Marine Environment, from Durlston to Deep Space, a Fossil Dig, an Introduction to Orienteering and more. Sessions last from ½ to 1½ hours and range in price from £1 to £3 per student. The workshops are designed to cover areas of the National Curriculum however, they are flexible and can be adapted to suit specific learning needs. Read more at www.durlston.co.uk/learning-discovery-sessions
An Update on the Nursery Group at Monkey World
Summer at Monkey World means the primates are enjoying being out and about in their large outdoor enclosures- important for all but especially for the youngsters.
As Monkey World is home to the official European Crèche for orphaned orangutans, during the warmer mothers the orphaned infants love to explore their outdoor spaces.
Bulu Mata, 4, is getting bigger and braver and is spending more time wrestle playing with his older adoptive brothers, Silvestre, 9, and Jin, 9. While infant ladies Rieke, 4, and Mimi, 3, are getting better at climbing high to sniff out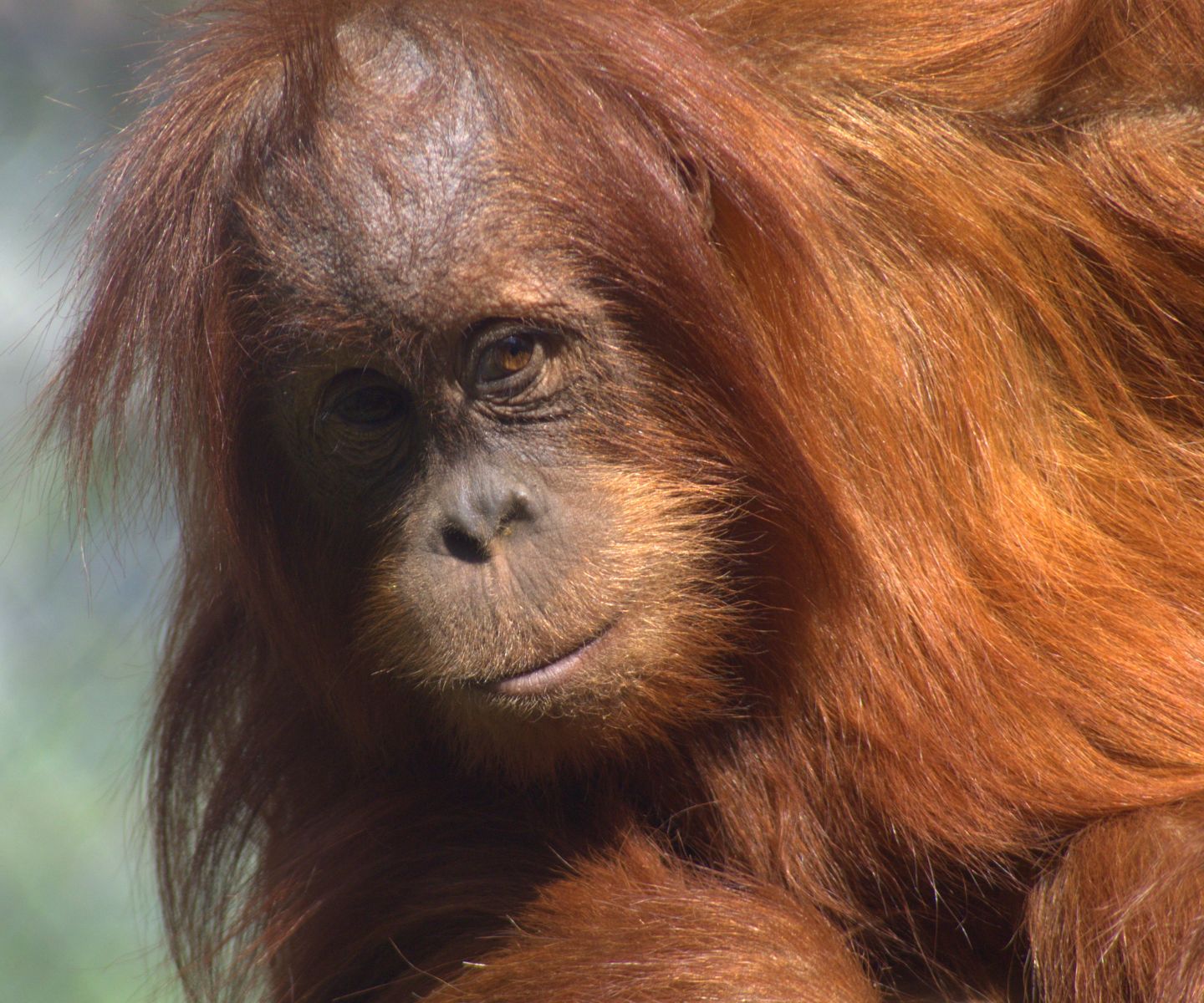 the tasty breakfast treats the keepers hide around the enclosures!
Visitors can see Bulu, Rieke and Mimi growing up at Monkey World every day apart from Christmas Day.
The park is also home to over 250 rescued and endangered primates, rehabilitated to live in family groups of their own kind.
Join the adoption scheme and gain an annual pass to the park. For more details at www.monkeyworld.org
Dorset Girl Represents Ellen Macarthur Cancer Trust at Carfest
The family festival, CarFest, is on a mission to ensure that everyone who attends the festival knows about its charities and how their support helps young people across the UK. CarFest has introduced five young people who each represent one of the five charity partners who will receive funds from this year's event. Nine-year-old Sophie from Dorset represents the Ellen MacArthur Cancer Trust. Sophie was 18-months old when she was diagnosed with Retinoblastoma, a rare type of eye cancer which resulted in removing her right eye. Over the years, the sailing trips with Ellen MacArthur Cancer Trust have helped build her confidence enormously. The money CarFest raises for the Ellen MacArthur Cancer Trust will support 450 young people like Sophie to go on confidence-building sailing and outdoor adventure trips across the UK. Full details are available on www.carfest.org
Largest Dorset school STEM event kicked off with a 'Big Bang'
The first Big Bang science and engineering fair for Dorset children was held at the Tank Museum in March. 1,700 primary and secondary students arrived to see over 30 exhibitors showcasing the latest use of technology and science in the industry, making it the biggest event of its kind in the county to date.
Thirteen primary and middle schools came for the afternoon session. They had a chance to get involved in interactive workshops and theatre shows, as well as learn what a career in STEM (Science, Technology, Engineering and Maths) could be like. Organised by Dorset County Council and hosted by the Tank Museum, Big Bang South West will return to the Tank Museum next year.
See the Dorset Moon this Summer
Fifty years on from the first moon landing, three Dorset arts festivals join forces to present Dorset Moon, an exciting new addition to the summer season. After stunning audiences all over the world, Luke Jerram's Museum of the Moon makes its Dorset debut in three stunning locations where a full programme of free lunar-inspired events will create an experience that is out of this world. Dorset Moon will land in the Central Gardens in Bournemouth from Friday 28 to Sunday 30 June; in Sherborne Abbey from Friday 5 to Sunday 7 July and in Nothe Fort in Weymouth from Friday 12 to Sunday 14 July. See www.dorsetmoon.com
Damers' Pupils Lobby Environment Secretary Over Litter
Pupils from Damers First School in Dorchester travelled to London recently to lobby Environment Secretary Michael Gove over littering in the UK. They want to reduce waste and challenge a 'throwaway culture' and asked Mr Gove to give the green light for a new bottle Deposit Return Scheme that includes all materials – not just plastic – with the aim of reducing litter and driving up recycling.
Damers' pupils say the scheme should be able to collect drinks containers of all shapes, sizes and materials, that every shop in the UK should be able to sign up for the scheme and that it should not be paid for by the public. They asked Mr Gove questions about how the Government plans to tackle litter and presented him with a gift of a sculpture entitled 'Future Fossils'.
Kingsleigh Primary Celebrates the Big 50
Kingsleigh Primary School in Bournemouth is celebrating 50 years since the Junior School was founded. To commemorate the occasion, the school has been working with students from Bournemouth University to put together an archive of memories, including photographs and soundbites from people in the community who have attended the school. Kingsleigh Primary School has changed significantly over 50 years. Headteacher Richard Gower commented: "The school won't stop developing as we strive every day to make it better, and I for one am excited to see what the next 50 years will bring!" See www.kingsleighprimary.co.uk
Art Project Set to Make Environmental Waves
Children across Dorset schools are making a real splash to highlight the damage plastic is causing the oceans. Youngsters from Heath Academy Trust's six first and primary schools are embarking on an ambitious art project to turn plastic washed up on local beaches into sculpture for a special art exhibition.
One of the first schools to get the project underway was St James' CE First School in Alderholt. Headteacher, Jo Hudson, said: "The plastic sea creatures we have been making symbolise the wildlife that needs protecting from our own rubbish."
More plastic sea creatures made by children from the other Heath Academy Trust schools – St Ives Primary, Three Legged Cross First, St Mary's and Oakhurst First Schools in West Moors and Sixpenny Handley First will eventually be added to the final structure. The sea creature sculpture will then form the centrepiece of an art exhibition, which will be held on 29 June at Chalbury and Holt Village Hall.
Public Health Dorset Funds Wellbeing Project at The Bourne Academy
The Bourne Academy is delighted to have secured over £25,000 in funding from Public Health Dorset for its Outdoor Education provision. This funding will develop an Outdoor Education and Survival School at the Academy.
The skills that young people develop through Outdoor Education are transferable to everyday life and academic challenges. This project will reach further than to just the Academy's own students as the project is set to host guests from local primary schools, starting the wellbeing process at an even younger age. Read more at www.thebourneacademy.com/
Poole Taekwondo Academy opens in the Dolphin Shopping Centre
Unit 95 is now open at the Dolphin Shopping Centre in Poole offering ITF Taekwondo, kickboxing, boxing and fitness activities. The brand new unit has been set up to provide a martial arts hub for the local community. Classes at Unit 95 are available Monday through to Saturday. Contact 01202 676006 or email info@unit95.co.uk to find out more information about Poole Taekwondo Academy, or for information about the Dolphin Shopping Centre, visit www.dolphinshoppingcentre.co.uk
Friends For Families Campaign Launched By Home-Start North Dorset
To extend and promote awareness of children's charity Home-Start North Dorset (HSND), a new Friends and Families initiative was launched recently. The aim is to create a network of sympathetic supporters who will each commit to raising £300 over the next financial year, to help fund volunteer parents to provide hands-on assistance to families with young children who are struggling to cope.
Each new 'Friend' will be able to refer to www.home-start-northdorset.co.uk for a list ways to raise funds locally and at home including book clubs, Bingo/Bridge/Chess evenings, home salons, home cinema evenings, car/boot sales and more. The fundraising target for the campaign is £15,000. See more at www.home-start-northdorset.co.uk
Hosting Opportunities with Albion Language Tours
Albion Language Tours has worked in Poole for over 35 years, teaching students English. When selecting host families, Albion likes to think its students are welcomed into the family home, not just as paying guests, but as members of the extended family. Its students have a busy programme with classes running from Monday to Friday, plus daily supervised, leisure activities or excursions, and evening events too. Hosting with Albion is a great way to build lasting family relationships, long after the student returns home. For further details about hosting, contact – wright@albion.de or call 01202 667552.
The Lulworth Estate - Starting the Year with Award Success
After winning Gold for best 'Learning Experience' at the 2018 Dorset Tourism Awards, Lulworth Outdoors went on to achieve Silver for the same award at the South West Tourism Awards, held earlier this year at Bristol Aerospace. The team were justly rewarded in a category with such tough competition! All experts in their own fields, the small team at Lulworth Outdoors has over 160 years of experience between them and a real passion for the benefits of outside learning. Read more, at www.lulworthoutdoors.com
Tax Free Childcare - Financial help for working parents
To help with the rising costs of childcare, parents can open a Tax-Free Childcare account. It could save up to £2,000 a year for each child you have using approved childcare.
For every £8 you pay into your Childcare account, the government will add £2. This account is then used to pay your childcare provider directly.
It can be used for all children in your family, up to the age of 12. If your child is registered as having a disability, you may be able to claim up to £4,000 a year until they are 17.
For help finding the right childcare, contact your local Information Service: www.bournemouth.gov.uk/cis; www.poolefamilyinformationdirectory.com; www.dorsetcouncil.gov.uk/fis
Free Monthly Kids' Club returns to the Dolphin Shopping Centre
Back by popular demand for 2019, Dolphin Shopping Centre will be hosting Little Fins for pre-schoolers every third Wednesday of the month, until October 2019. Each session will include a meet and greet with a guest character, a pop-up soft play area and mini art and craft sessions. Themes for Little Fins this spring include 2020 in May, The Popping 90s Films in June and Happy Birthday Dolphin in July. For further information about events at the shopping centre, visit www.dolphinshoppingcentre.co.uk
Biggest Ever RYA Youth National Championships in Weymouth and Portland
Almost 400 youngsters from all over the country took to the world-class waters off Weymouth and Portland National Sailing Academy over the course of the week to contest youth sailing's premier regatta, the RYA Youth National Championships. The young sailors had to contend with all manner of weather, from no breeze to 35 knots and everything in between. The Youth National Championships is the flagship event of British Youth Sailing, which aims to develop and retain the world's best young dinghy racers, windsurfers and kite foilers. British Youth Sailing also sets children up for a lifetime in sailing, whether in Olympic classes or club dinghy racing, and teaches them valuable skills and behaviours to take into their adult lives. For more details www.rya.org.uk
Hospice Charity Celebrates 25th Anniversary Milestone
A charity which has helped provide palliative and end of life care and support to more than 20,000 people across Poole, Wimborne and the Isle of Purbeck with advanced cancer and other life-limiting illnesses is celebrating its 25th Anniversary this year. Since 1994 the Forest Holme Hospice Charity has grown to meet the increasing demand for the hospice services. To coincide with its anniversary, the Charity will be running a number of fundraising events throughout the year, which includes a chance to win a diamond ring worth over £1,200 in a Grand Prize Draw. If you would like to help celebrate the hospice's 25th Anniversary and learn more about the Charity, visit: www.forestholmehospice.org.uk