Halloween events in Dorset

Summer might be over – but there's loads to love about autumn…
Autumn brings with it an amazing array of colours and contrasts, so whatever your plans are, step outdoors and make the most of this awesome season…
Halloween Happenings
Deliberately avoiding the more 'sinister' aspects of Halloween and providing a fantastic alternative to trick or treating, many local attractions place a spotlight firmly on the lighter side of the occasion. Pumpkin carving opportunities, singing pumpkin shows, Halloween baking sessions, fancy dress discos – there's plenty of spooky and non-spooky fun to be had!
Blazing Bonfires and Fabulous Fireworks
Nothing conjures up a perfect autumnal scene more than a big, blazing bonfire and a black sky filled with bright colourful lights and fizzing sounds. Professionally organised themed firework displays accompanied by music are increasing in popularity as they offer a safe environment as well as a sense of occasion that occurs when large groups of people get together.
There are some big displays to look forward to, notably: Bonfire Night on East Beach in Bridport on Saturday 27 October; Sherborne Firework Extravaganza at Sherborne Castle on Saturday 3 November; Free Fireworks on Poole Quay on Monday 5 November.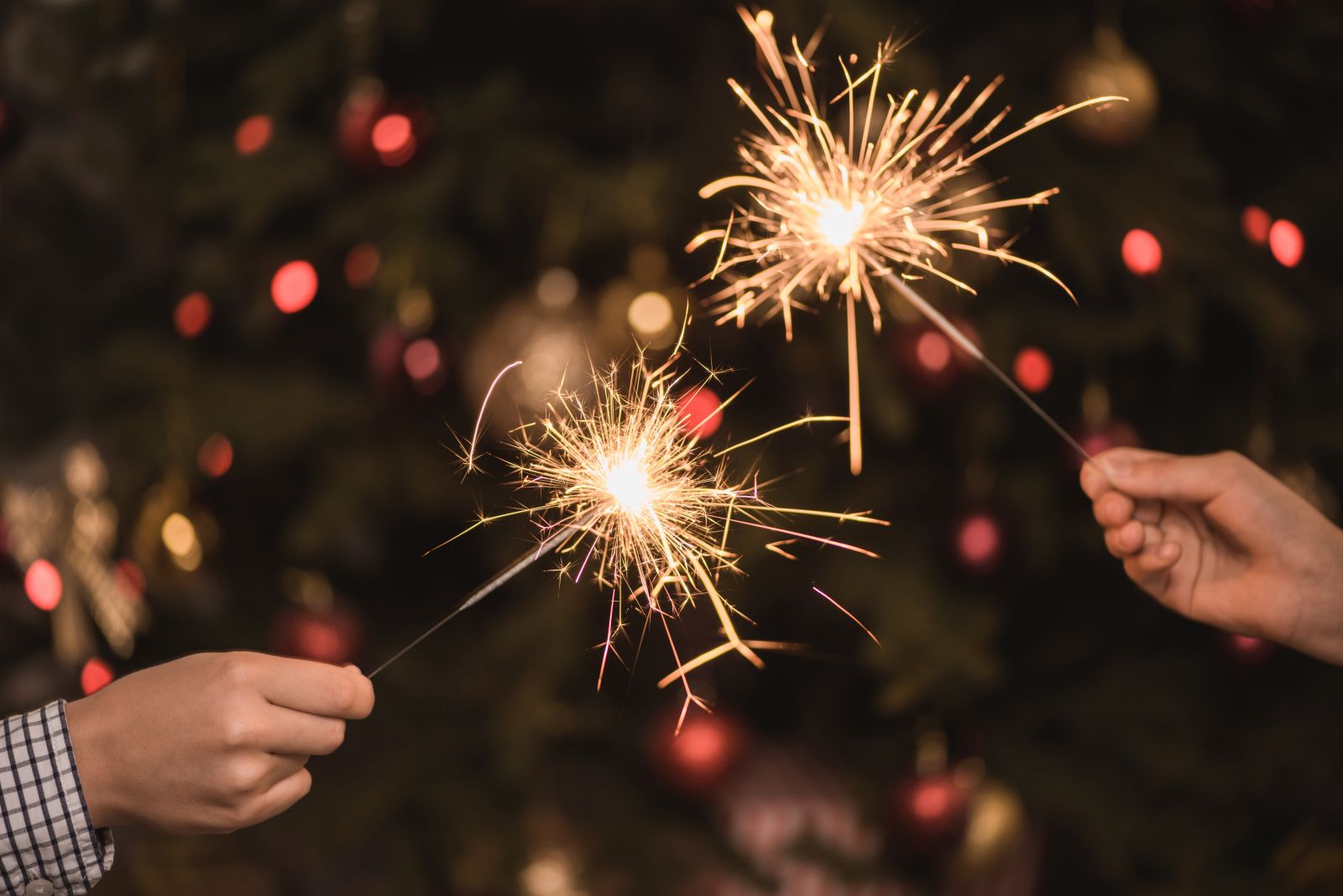 Sparkler Safety
Each year, over half of all firework injuries are suffered by children. Adult supervision is essential when children are using sparklers:
Sparklers get five times hotter than cooking oil, so should never be given to a child under five.
Make sure everyone handling sparklers wears gloves
Hold sparklers at arm's length while being lit
Don't wave sparklers about close to other people
Never hold a baby in your arms while you are holding a sparkler
When the sparkler has finished put it in a bucket of cold water
For the Firework Code and other safety tips see www.saferfireworks.com or www.rospa.com/home-safety/advice/fireworks-safety/
Awesome Autumnal Art
October is the month to take part in the Big Draw Festival, especially as the 2018 theme is 'Play'! For children, drawing is a means of understanding the world, how it looks, and how it works.
It nurtures creativity, developing their imagination and power of invention. So find out what is happening at your local library, school, science centre or community hall and get to 'Play' with art! For a full, up-to date list of events in Dorset see www.thebigdraw.org
It's National Libraries Week: 8 to 13 October
Children are always welcome in Dorset's libraries, and no-one is too young to join!
Youngsters can borrow books, find out information and use library computers - all for free. Dorset's libraries also offer free activities for children throughout the year, including Bounce and Rhyme for babies and toddlers, and Book Track and the Summer Reading Challenge for older children. Joining the library is free and you can even join online from home. Discover what is happening at your local library during Libraries Week, from 8 to 13 October - visit www.librarieswest.org.uk or www.dorsetforyou.gov.uk/libraries
Autumnal Art: Leaf Rubbings
Liven Up Leaves
Whilst out walking along a trail or footpath, be sure to keep an eye on the trees as their leaves turn from green to red to brown – the changes can be spectacular. Deciduous trees lose their leaves to conserve energy over the winter months and it helps them to cope with windy conditions. With all the leaves on the ground, look out for leaf skeletons as they can be really beautiful! Collect some leaves and transform them into a fabulous artistic autumnal creation! Here's how:
You'll need:
A Saucepan
Soda Crystals (Sodium Carbonate) from supermarkets
Tweezers
Paintbrush
Instructions:
Collect some leaves whilst out walking. You'll want large leaves that have not yet dried out but don't pull them from the tree, there should be plenty on the ground!
Pour 30g of soda crystals into the saucepan and dissolve in 500ml of water.
With help from an adult, bring the mixture near to the boil then take it off the heat. Place the leaves you have selected into the pan and let them soak for 30 minutes.
Remove each leaf from the pan with tweezers, then gently wash the leaves with cool water.
Use a paintbrush to lift away the small bits of leaf cell remaining around the skeleton.
If you're careful, you'll see the network of veins inside the leaf.
You can colour it with paint, or maybe use the skeletons to decorate your own cards!
How to … at Halloween
How to… make a Halloween mask
Make a beastly mask using a paper plate, elastic, a glue stick, pens and plenty of imagination. English Heritage have an amazing number of free templates, designed to help children create their own mask – just search the web for 'English Heritage – Beast Mask Activity Pack'
How to… carve pumpkins
Perch your pumpkin on your doorstep with pride by following our carving tricks and tips...
By carving pumpkins children are able to challenge their creative skills and often feel elated when their sculpted masterpieces are perched on the doorstep for all to admire.
These days there are loads of gorgeous stencils of owls, Halloween cats and various spooky scenes that can be etched onto the side of the pumpkin, adding a degree of inventiveness.
Pumpkins have a tendency to rot rather rapidly once they have been carved so the best time to carve any mini masterpiece will be no more than two days before Halloween.
You will need...
A pumpkin!
A design template if using one
A pen
A candle
A special pumpkin carving saw or a sharp, straight edged knife
A spoon to scoop out the inside of the pumpkin
A bowl to place the 'fruit'
How to Carve a Pumpkin
Begin by drawing a design onto the pumpkin. Be as creative as possible or use a stencil.
Cut out a lid from the top of the pumpkin. Cut at a slight angle to make sure the lid doesn't fall into the pumpkin. Scrape off the flesh from the lid.
Scoop out the flesh and seeds using a large metal spoon and place in a bowl. Make sure the walls of the pumpkin are least 2 cm thick
Next, with adult supervision, start carving the pumpkin using motions that direct the knife away from you. Use a slow, sawing motion to carve the design. Avoid any jerking motions by keeping a part of the blade in the pumpkin when sawing.
To sculpt, it will be better to start working on the centre of your design first.
To add shapes, you may wish to use other utensils such as an apple corer to make circles
Remove all carved sections of the pumpkin
Make a flat spot on the base of the pumpkin for the candle. Use a tea light candle.
Finally, place your mini orange masterpiece on your doorstep for all passers-by to admire!
Looking after your pumpkin
Pumpkins deteriorate quickly once cut, so always leave the lid off when the candle is in to prevent it shrinking and when it does start to shrivel dunk your gourd in a bucket of water for a few hours to rehydrate.
How to....make Halloween food...
Pumpkin Peppers
These Pumpkin Peppers look super scary and are so easy to make. Buy a selection of yellow, red and if you can get them, orange peppers.
Top the pepper, de-seed and carve a traditional Jack-O-Lantern face onto the side of the pepper. Fill with salad leaves and croutons.
Banana Ghosts and Mandarin Pumpkins
These Banana Ghosts and Mandarin Pumpkins will go down a treat and so are easy to create.
For the Banana Ghosts, blob a couple of mini chocolate chips as eyes and a coffee bean for the mouth.
Alternatively, and especially to avoid any chance of choking on the coffee bean, you may wish to use currents for the mouth.
For the pumpkins, peel the mandarins and use a thin piece of the herb Angelica as the stalk.
Alternatively, use small slices of apple candy cables as the stalk
Scary Apple Teeth
These scary apple teeth are sure to get the children chattering! Slice a rosy-looking apple into quarters and de-pip.
Then gently cut a slice out of the apple quarter and fill with flaked almonds for teeth. Be sure to check for any nut allergies before serving these.
Want to know what Halloween and October Half Term activities are taking place in Dorset? Read on...
October Half Term at Lighthouse
Parents looking for ways to entertain the family this October half term need look no further than Lighthouse, Poole's Centre for the Arts, with its series of events that will suit all ages.
The Tale of the Cockatrice, in the Sherling Studio at Lighthouse on 23 October, will be sophisticated and scary, atmospheric and meaningful - appealing to monster lovers young and old.
Next, step into the magical and colourful world of Little Baby Bum from 26-28 October. An online and digital TV sensation, Little Baby Bum is the world's largest educational YouTube channel with over 20 billion views. It combines puppetry, live action and animation.
Then, international theatre company PanGottic, who perform on the street, in theatres and wherever there is an audience, return to Lighthouse on 27 October for two performances of their new show Long Shot. Tickets for all events are on sale now - call 01202 280000 or go online at www.lighthousepoole.co.uk
Creepy Crafts and Fun Fancy Dress Competition at Monkey World
Have a spook-tacular time at Monkey World this Halloween. The kid's activity centre will be open throughout half-term with spooky sand art, creepy crafts and a terrifying trail to keep the little ones entertained. Pay a special visit to see the spider monkeys, who will actually prove that not all spiders are scary! To top it off, on 31 October, children wearing full Halloween fancy dress will get free entry into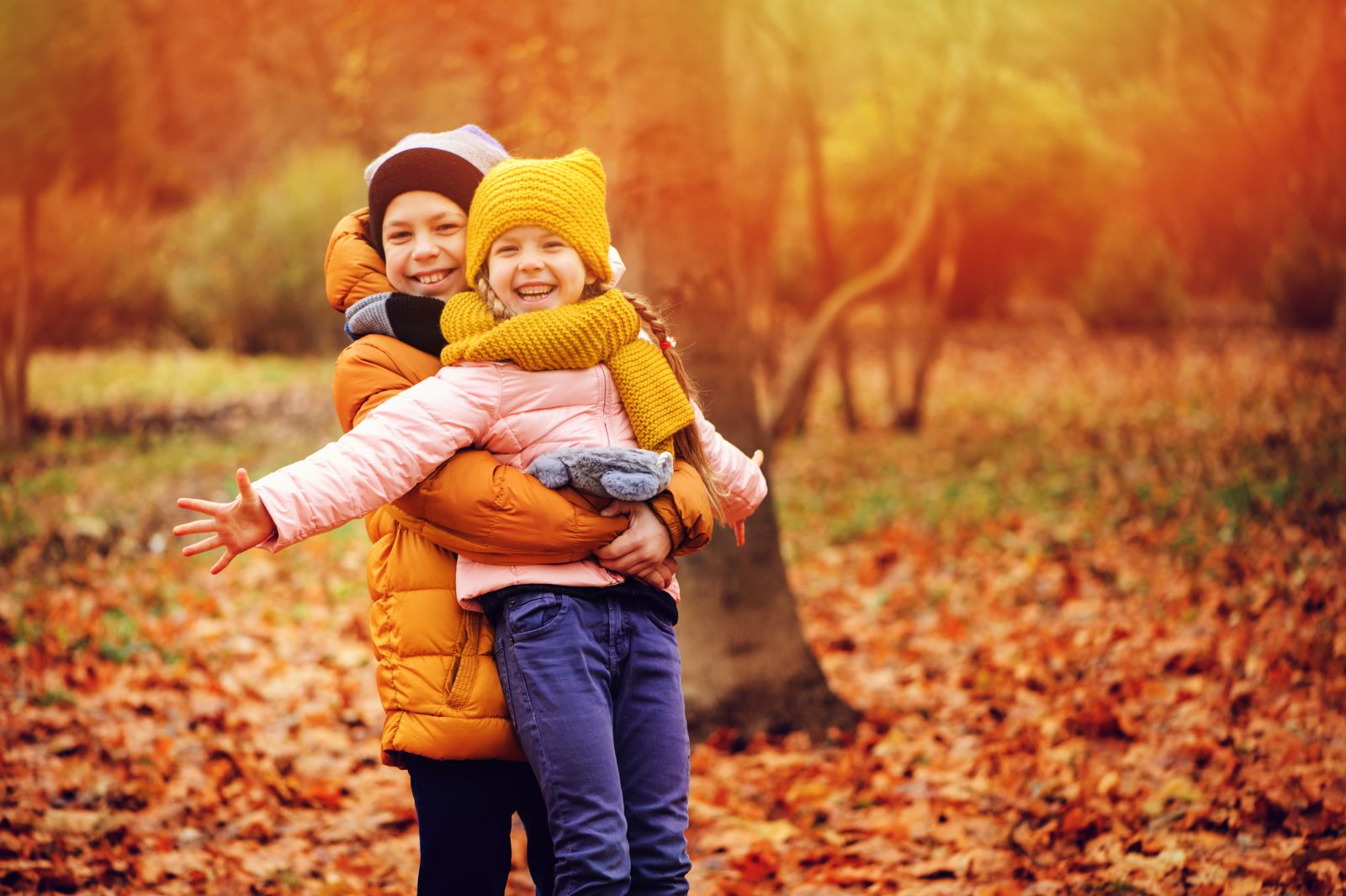 Monkey World. Plus, there will be a free fancy dress competition, making Monkey World a marvellous location to visit this Halloween. For more details see www.monkeyworld.org
Sign Up now for Saturday Art School
Based at the Arts University Bournemouth, Saturday Art School offers creative courses for young people in school years 5-13. Whether your child is eager to try new techniques or is passionate about a creative career path and wants to gain more experience, these courses offer an opportunity to study at this specialist university.
From Young Artists, right through to the Portfolio Preparation course, there are classes for students in school years 5 – 13. Sessions run on Saturdays from 9:30am – 12:30pm. For details call 01202 363030, email saturdayartschool@aub.ac.uk or visit https://aub.ac.uk/courses/saturday-art-school/courses/
Adventure Wonderland is the Home of Halloween
Adventure Wonderland is the Home of Halloween this half term, from 20 to 28 October. Witches, ghouls and ghosts will haunt the Witches of the Woods scary maze (weather permitting) and there's a spooktacular new Halloween show, Spellbound, daily in the Happydrome Theatre.
For the extra brave the park re-opens from 6:30-9pm for the pre-bookable Night Time Monster Bash, on 26 and 27 October when all sorts of scary and ghoulish creatures will appear. Plus, everyone's favourite Monster, The Gruffalo will be appearing at intervals on Tuesday 23 October. Book online for 10% discount. For full details go to www.adventurewonderland.co.uk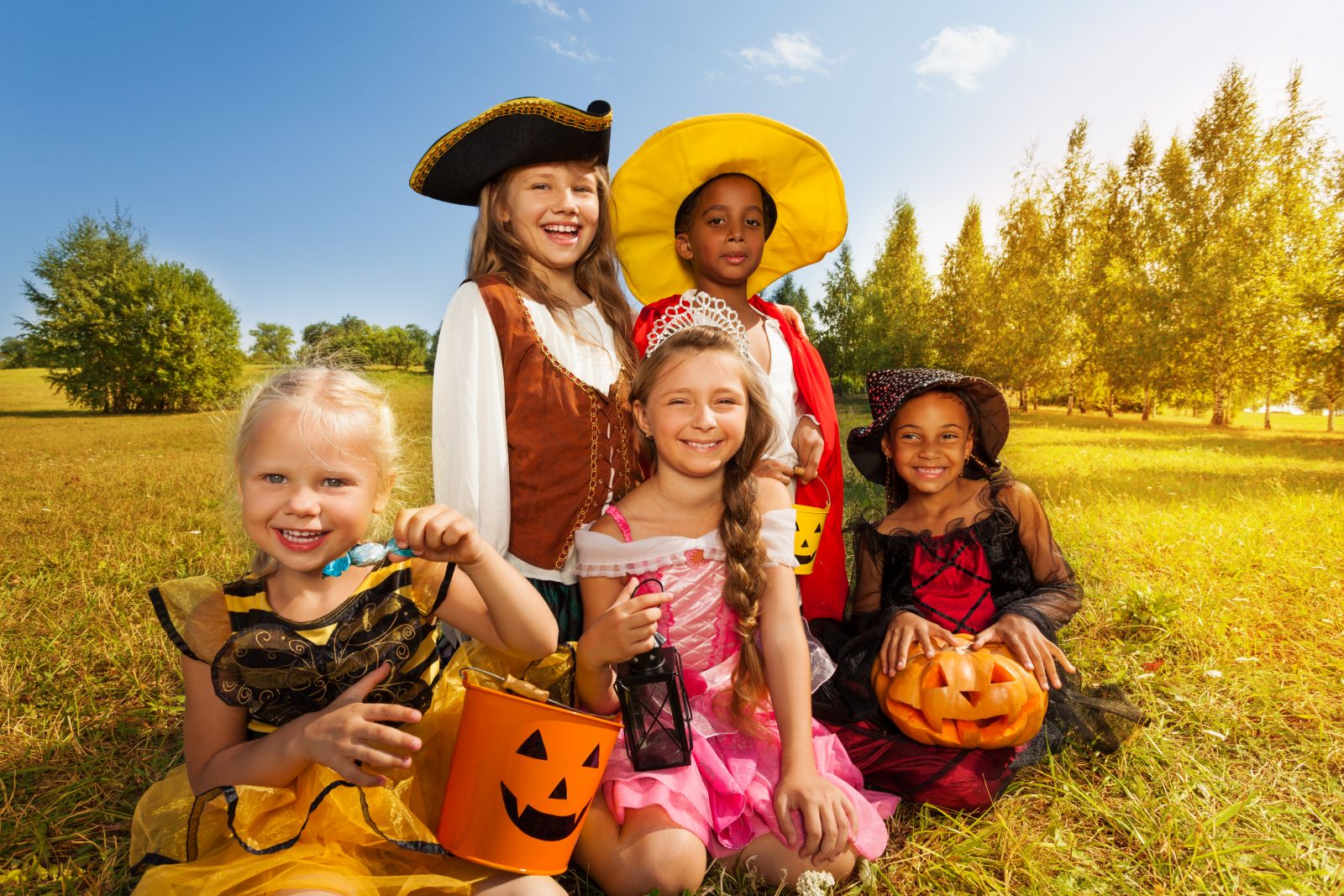 Halloween at Crealy
With over 60 rides and attractions and plenty of Spooktacular activities, Halloween at Crealy is one not to be missed. This year, step into the park's latest spooky attraction the Scarecrow Scaremaze.
Following the eerie discovery of a scarecrow's straw hat in the Crealy Arena, the Scarecrow Scaremaze will take thrill-seekers on a journey to the depths of the mysterious maze with some surprises lurking. Enter if you dare!
Other Halloween favourites will be making a return including the re-furbished Creaky Hotel complete with brand-new features, the Jolly-Ween Singing Show – a trio of singing pumpkins and The Treehouse Trolls.
There will also be some extra special guests with superheroes PJ Masks at the park on 23 and 29 October. The superhero team including Catboy, Owlette and Gekko, will be making appearances throughout the day at regular intervals and there will be plenty of photo opportunities. Every child will receive a free pumpkin and there'll be carving kits and a pumpkin carving competition too.
The annual Firework Extravaganza will take place on 27 and 28 October, when selected rides will be open late, and a DJ will be live from 5pm. Halloween at Crealy will take place from 22 October until 31 October. To book tickets, visit www.crealy.co.uk
Tonnes to See and Do at The Tank Museum this Half Term
Experience the biggest day out in history on 20-28 October at the Tank Museum. One of Dorset's largest indoor attractions is home to 300 armoured vehicles from over 100 years of history – it's the most historically significant collection of tanks in the world.
With 10 powerful exhibitions, live displays every weekday at 1pm, and free tours and trails, there is tonnes to see and do. Each ticket includes an Annual Pass allowing opportunities to visit again and again for a year. Book tickets online in advance for extra savings. For information see www.tankmuseum.org
Phaser Fright Night and Trick or Treat Party at Lemur Landings
As the weather starts to turn cold and wet, it's time to think about play dates and parties in the warm and dry. With its huge play frame, climbing zone and role play areas why not pop along to play at Lemur Landings, one of Dorset's largest children's entertainment and birthday party venues. Spooky events are happening over half term too with Lewey's Trick or Treat party and Phaser Fright Night events. Find out more from the website www.lemurlandings.co.uk
Last Chance to Slide Outside this Year at Splashdown
It's the last chance to slide outside this year at the South's favourite waterpark – Splashdown. Dare you enter the lair of the resident dragon or take a spin in Infinity. With 13 great rides and slides to choose from, Ricky's Reef and interactive Splashzone for little ones, there's something for everyone to enjoy. It's a great place for a birthday party too. Find out more on www.splashdownwaterparks.co.uk
Halloween Happenings at Studland
This Halloween, venture to Studland Beach near Swanage, to enjoy a spooky creatures of the night Halloween trail along the beach. Solve the Halloween mystery and discover more about the creatures that can be found in Studland after dark. If it's a wet and windy day, head to the discovery centre to enjoy some fantastic craft activities. For further information about Studland Bay visit www.nationaltrust.org.uk/studland-bay
Family Explorers at the Priest's House Museum
The Priest's House Museum and Garden in Wimborne has plenty of fun lined up for all the family this autumn and winter. At its Family Explorers event on Tuesday 23 October, there will be spooky arts and crafts, a ghostly trail, spine-chilling stories and gruesome grub. A few weeks later, the Victorian kitchen will be brimming with the smells of Christmas Pudding at The Great Pudding Stir on Saturday 8 December. Visit the website for further events and activities - www.priest-house.co.uk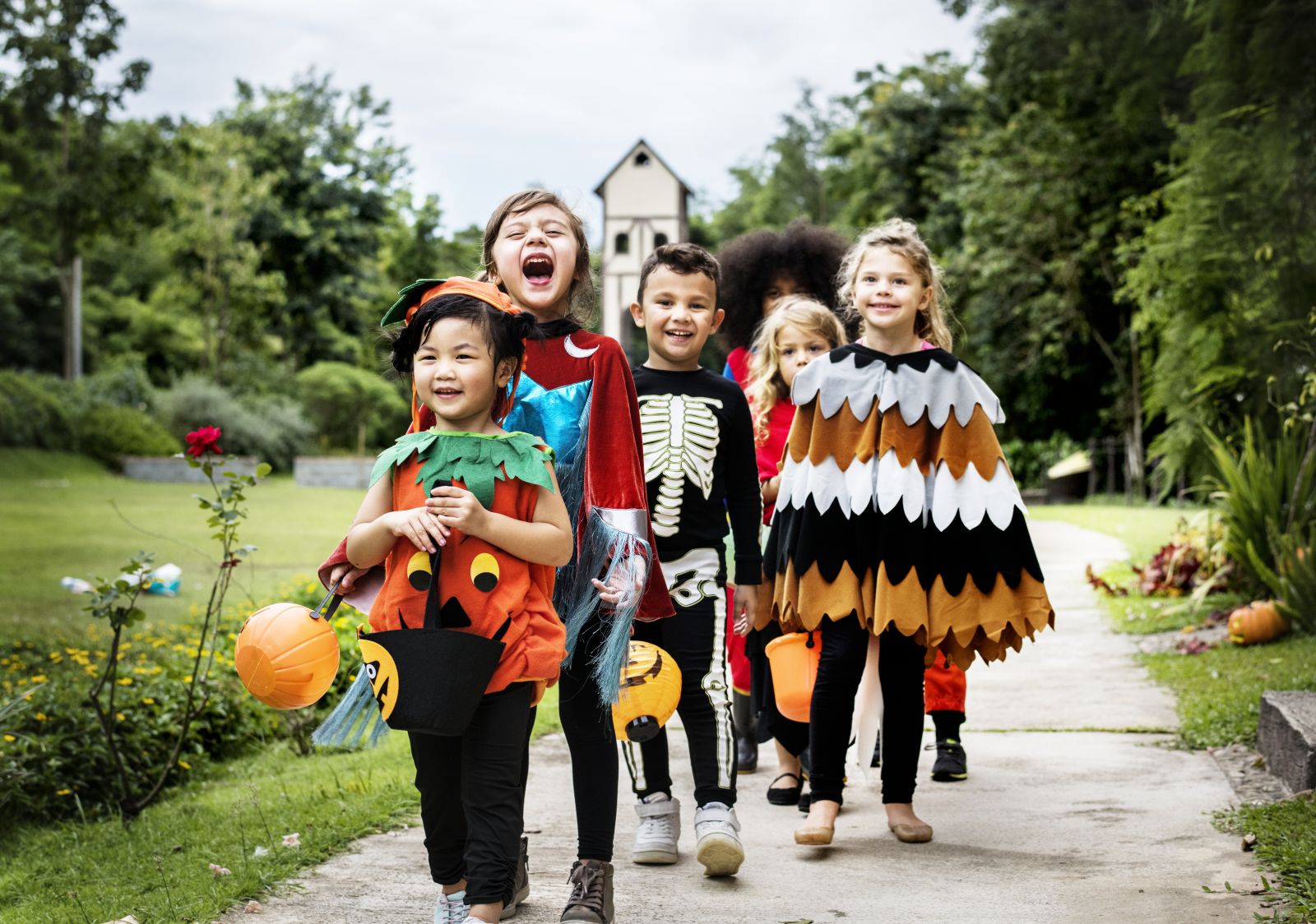 Sail over to the Andrew Simpson Watersports Centre
Andrew Simpson Watersports Centre in Portland offers a variety of RYA sailing courses and multi-activity weeks for individuals. The centre also offers bespoke programmes for schools and groups. Taking part in activities at the watersports centre is an incredible experience for everyone, as it's surrounded by an unparalleled sailing area with consistent winds and the breath-taking Jurassic Coast.
The centre offers a range of clubs aimed at getting adults and children out on the water on a regular basis. Find out more information at www.aswc.co.uk
Low Key Spooky Fun at Farmer Palmer's Farm Park
Deliberately steering away from the scarier parts of the season, Halloween Half Term at Farmer Palmer's will be full of low key, spooky fun for little ones. A whole kooky cast of characters will be on-hand to entertain all 'mini monsters' down on the farm plus extra fang-tastic activities will be added to the daily timetable, including all the usual favourite farm park 'demon-strations' and play. Get dressed up for a 'wicked' week of 'ghoulish' giggles and 'enchanting' entertainment. See the website for times, prices and further information: https://farmerpalmers.co.uk
Autumnal Fun and Halloween Magic at Wimborne Model Town
Wimborne Model Town is offering some great autumn fun over half term. Between 20 and 28 October there will be a spooky Halloween Quiz, leading families around the Model Town buildings, searching for clues and answers!
During the week, on 23 and 27 October at 12 noon and 2pm, families will be entertained by Mervyn Cole's Spooky Fun and Magic Shows. Then on Saturday 27 October, the Model Town's Halloween Activities and Costume Parade will begin from 2:30pm.
Booking is not necessary but go along dressed for the part. In addition, the new Wendy Street play area for younger visitors plus the model railway, dolls' house collection and 1950s school area are all open throughout half term week. The tea shop will be serving special Halloween fayre and the gift shop offers some great value end of season bargains. Discover more at www.wimborne-modeltown.com
Find a Fortune at the Mighty Claws
Find your fortune gem mining at Mighty Claws Adventures in Bournemouth. Grab your gemstone mix and race over to the water sluice to see what you will find. Wash away the dirt to discover just how rich you've become. There are guaranteed gems with every pack! This costs just £3 - £3.50 pp with every Mighty Claws entry ticket.
After all that fortune finding head to the family friendly restaurant for a fantastic freshly made pizza and milkshake. There's no need to book at this great attraction filled with magical landscapes, life-sized dinosaurs and super crazy golf. Find the Mighty Claws at Riverside Avenue, Christchurch, Bournemouth, BH7 7ES. Visit www.mightyclaws.co.uk or call 01202 436436.

Free Undercover Craft Activities at Honeybrook Adventure Park
Have a fantastic fun-filled spooky and non-spooky time at Honeybrook Adventure Farm, near Wimborne, this October half-term. Cuddle baby animals, ride the new extended train along the riverside, view the farm from up high on the bumpy tractor trailer ride, explore 84 acres of river meadows, see a Victorian Farm and have a go at many fun activities.
During half term there will be free undercover craft activities and much more. See the advert in this magazine for full details of what is included free in a child's admission price. For further details see www.honeybrookadventure.com
Spook-tacular Oceanarium Discounts and Activities this October Half Term
Save up to 30% on online day tickets and 2019 Gold Memberships this October half term at the Oceanarium. Discover the mystery and magic of this aquatic world and come face to face with some of the world's eeriest creatures including fearsome piranhas and a cunning croc!
Plus, from Saturday 20 to Sunday 28 October enjoy additional spook-tacular activities including a chance to meet the creepy creatures and encounter Monty the python and Rosie the tarantula. See www.oceanarium.co.uk for full T&C's of the great offers.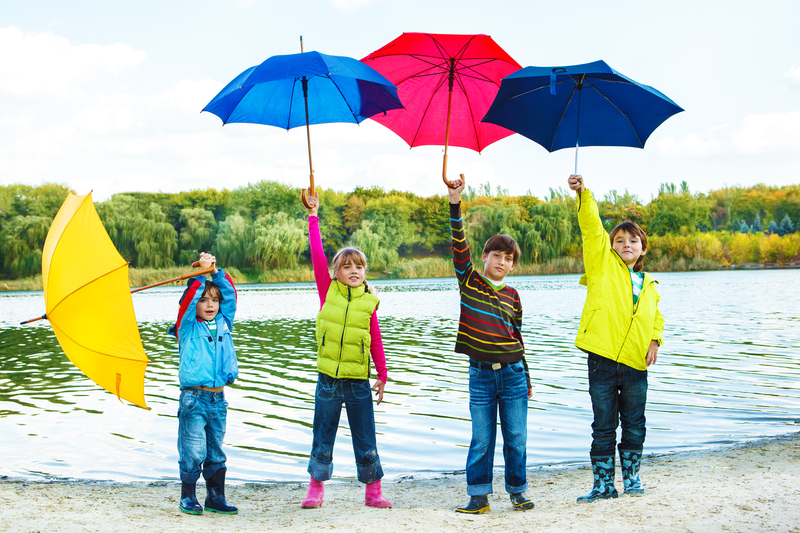 Fantastic Film Events for Children in Dorset
Purbeck Film Festival has 3 incredible film and animation events for children this half term. Meet and talk to some of the UK's leading and internationally renowned animators including Head Puppet Maker, Andy Gent, of Fantastic Mr Fox and Isle of Dogs and Richard Haynes (Aardman's Early Man) who will be running one of 3 hands-on animation workshops.
If you haven't seen it already, then experience Christopher Robin (PG) over half term in the newly refurbished Art Deco auditorium of Dorset's oldest cinema, The Rex in Wareham. Visit www.purbeckfilm.com or www.therex.co.uk.
It's a Family Affair at the Bournemouth Marathon Festival
The Bournemouth Marathon Festival takes place on Saturday 6 and Sunday 7 October and with 8 different races to choose from, it's perfect for the whole family. The junior races kick-start the weekend on Saturday and are a great way for children to be active, have fun and get involved over the weekend. Even better, they can cool down afterwards with an ice cream on the beach or, if they're feeling brave - a dip in the sea. For full information head to www.bournemouthmarathon.com
United Taxis for all Occasions
Over the last few years United Taxis has expanded its operation and now covers a wide area, from Poole all the way across to Lymington. It has also extended its fleet to cope with this extra demand, ensuring customers receive a reliable, professional service at all times. United Taxis has invested heavily in technology, with its bespoke booking App being a popular option for booking taxis. Within minutes, customers can book and track a car. They will receive a text message with the set fare, so they know exactly how much the trip will cost in advance. United Taxis regularly takes families to airports and the docks to begin their holiday and offers a set fee on journeys to and from Bournemouth airport, if pre-booked on a credit card. To ensure that its consistently high service levels are met, United Taxis constantly monitors and values its customer feedback. To book your holiday transportation call 01202 556677 or browse the website and download the App at www.556677.com
Follow the Firework Code
Having fireworks at home can be great fun, as long as they are used safely. Figures show more children rather than adults get hurt by fireworks. Over the past five years over 350 pre-school children, some only a year old, were treated in hospital for fireworks injuries.
If you're putting on a home display, you should follow some simple steps to make sure that everyone has a good time without getting hurt.
The Firework Code
Don't put fireworks in pockets and never throw them.

Plan your firework display to make it safe and enjoyable.

Keep fireworks in a closed box and use them one at a time.

Read and follow the instructions on each firework using a torch if necessary.

Light the firework at arm's length with a taper and stand well back.

Keep naked flames, including cigarettes, away from fireworks.

Never return to a firework once it has been lit.

Direct any rocket fireworks well away from spectators.

Never use paraffin or petrol on a bonfire.

Make sure that the fire is out and surroundings are made safe before leaving.
Keep Your Family Safe -
Sparkler Safety
Did you know that sparklers get five times hotter than cooking oil? Sparklers are not toys and safety precautions should be taken to avoid accidents.
Never give sparklers to very young children.
Make sure everyone handling sparklers wears gloves.
Hold sparklers at arm's length while being lit.
Don't wave sparklers about close to other people.
Never hold a baby in your arms while you are holding a sparkler.
When the sparkler has finished put it in a bucket of cold water.
Bonfire Safety
Children should be supervised near bonfires. One person should be responsible for the bonfire.
Choose a site away from wooden fences, sheds and well away from where the children will be playing.
Never pour petrol or meths onto a fire, it's safer to use fire lighters to prevent flare-ups.
Keep a bucket of water handy in case of an accident.
Avoid loose clothing and tie back long hair.
After the party pour water on the fire, rather than leaving it to burn out.
First Aid Hints for Burns
If clothing is on fire, lie the person down wrapped in heavy material such as a coat or blanket (not made of nylon) and roll them over and over to put the flames out.
DON'T use ANY kind of creams, butter, oil or lotions.
For all burns on young children – seek medical attention.
In all cases if the burn is severe – seek medical attention.
Where to buy your fireworks
Always buy fireworks from a reputable shop to make sure that they conform to British Standards. This means that they should have BS 7114 written on the box.
Think of your neighbours…
Let your neighbours know if you are planning a fireworks party as they may have pets which should be kept indoors. It would be kind to let elderly neighbours and families with young children know there may be some loud bangs.
Fireworks: the law
The law says you must not set off or throw fireworks (including sparklers) in the street or other public places. You must not set off fireworks between 11pm and 7am. The exceptions are:
Bonfire Night, when the cut off is midnight
New Year's Eve, Diwali and Chinese New Year, when the cut off is 1am
You can only buy fireworks (including sparklers) from registered sellers for private use on these dates:
15 October to 10 November
26 to 31 December
3 days before Diwali and Chinese New Year
At other times you can only buy fireworks from licensed shops.
You can be fined up to £5,000 and/or imprisoned for up to 6 months for selling or using fireworks illegally. You could also get an on-the-spot fine of £90.
Find safer firework information at www.saferfireworks.com