Where's Santa in Dorset
2017
Thankfully the elves from the North Pole have kept us reliably informed of Father Christmas's whereabouts this November and December.
Gosh, he really is an incredibly busy man, but he will always find time to listen to your wish lists and learn how good you've been this year!
Santa is super magic, and he can whizz from here to there, all over the county, often at the same time!
You'll find him in cosy cabins, on trains, in sparkly grottos, on horse-drawn sleighs in town centres, in shopping centres, garden centres and sometimes, he even turns up for breakfast and lunch at some places!
So, along with his many helpers, look out for Santa at the following locations this festive season…
PS. Don't forget to leave out a carrot for Rudolf and a mince-pie for Santa on Christmas Eve!
Where's Santa in Dorset?
November
From 24 November
Until 24 December (Not 27 November, 4 and 11 December)
Santa's Christmas Grotto
Upton Country Park, Poole, BH17 7BJ
The festive woodland grotto is back for 2017 with a new and improved look. Featuring real wood cabins, interactive activities for the children, a quality wrapped gift and photograph opportunities. Booking essential for weekend visits. Call 01202 261305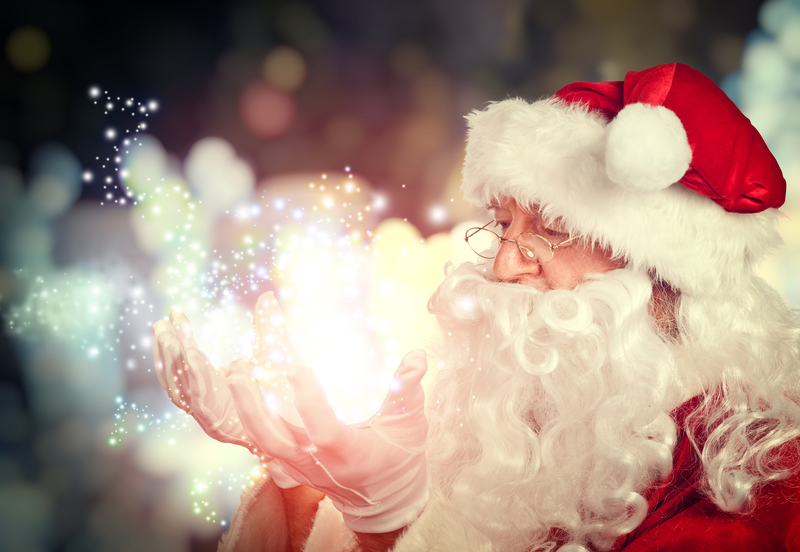 From 25 November
Then every day until 24 December
Santa's Christmas Grotto
Plowman's Garden Centre, Ferndown, BH22 8SW
www.plowmansgardencentre.co.uk
With real reindeer and a festive grotto. The Christmas grotto experience includes a quality present, chocolates, colouring crayons, a present sack and a colour activity book. No need to book.

From 25 November
Also 2, 3, 16, 17, 23 and 24 December
Santa at Groves
Grove Nurseries, Bridport, DT6 4BA
Santa will be arriving on 25 November and will be returning every weekend until Christmas from 2pm to 4pm. Call 01308 422654
From Sunday 26 November
And 2, 3, 9, 10, 16 to 23 December
Father Christmas Experience
Adventure Wonderland, Near Christchurch, BH23 6BA
Visit the jolly Father Christmas with his faithful reindeer, Rudolph, and helpful elves, direct from the North Pole. They will be waiting in the log cabin, ready to give the children a fantastic present. Booking essential. For more information call 01202 483444
Sunday 26 November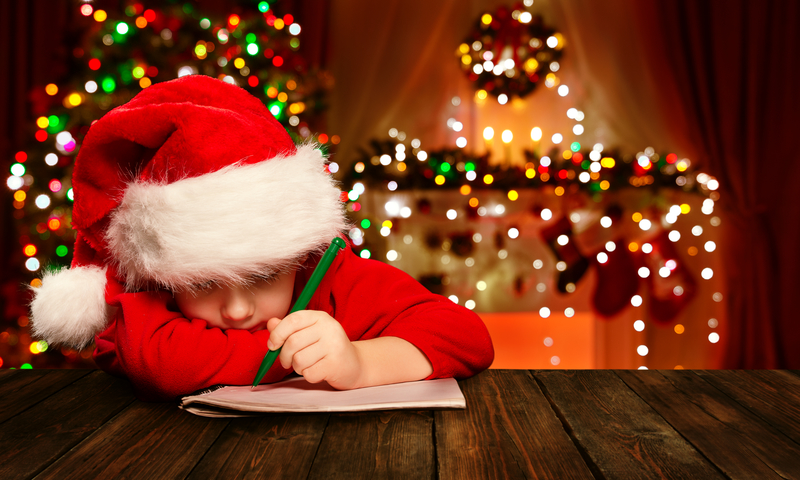 The Santa Show
4pm to 4.40pm
The Regent Centre, Christchurch, BH23 1AS
A festive musical show followed by an opportunity to see Santa at his home in the North Pole! Every child will receive a special present from Father Christmas in the popular meet, greet and treat. Booking essential. Call 01202 499199
December
From Friday 1 December
Also 2, 3, 8, 9, 10, 15, 16, 17, 22, 23 and 24 December
Santa Claus at Kingston Lacy
Kingston Lacy, Wimborne Minster, BH21 4EA
Add an extra bit of magic to the festive season and let the children tell Santa Claus their Christmas wishes. Cost: £5 per child includes a gift. Normal admission applies. Pre-booking is essential. Call 0344 249 1895
From Saturday 2 December
And 3, 9, 10, 16 and 17 December
Father Christmas visits Farmer Palmer's Farm Park
Farmer Palmer's Farm Park, Poole, BH16 6EU
Meet Father Christmas in his wonderful winter cabin in the Little Farmer's Fun Barn on weekends in December. No need to pre-book, simply purchase your Visit Santa tickets on the day of your visit from reception. Call 01202 622022
From 2 December
Also, 16 December
Santa on The Green
10am to 3.30pm
Southbourne Green, Southbourne, BH6 3QY
See Santa on the Green in his special magical grotto, along with donkeys and elves. Plus, there will be live music from local groups and choirs, refreshment stalls, face painting and an annual raffle.
From 2 December
Also 3, 9, 10, 16, 17, 18, 19, 20, 21, 22 and 23 December.
Santa's Magical Christmas
10am to 5pm
Crealy Great Adventure Park, Clyst St Mary, Near Exeter, EX5 1DR
See Santa at this very special festive show where every child will receive a free gift from Santa and can have the chance to grab an 'elfie'!
From 2 December
And 3 December
See Santa Arrive by Tank
The Tank Museum, Bovington, BH20 6JG
See Santa arrive in a tank at 10.30am on both days. Then visit him in his magical grotto. Afterwards enjoy Children's crafts and activities and vintage market. For more details call 01929 462359
From 2 December
Until 23 December
Visit Father Christmas at Sea Life
Weymouth Sea Life Adventure Park, Weymouth, DT4 7SX
Meet Father Christmas in his enchanting Christmas Cabin and get a special Sea Life gift! Plus, there will be a Christmas Craft Zone where children can create Christmas tree decorations and write a letter to Father Christmas.
From 2 December
And 3, 9, 10, 16 to 24 December
Santa Specials
Swanage Railway, Station Approach, Swanage, BH19 1HB
See Santa on this premier heritage steam railway. During the one-hour return journey each child will receive a wrapped present from Santa, complimentary soft drink and biscuit. Pre-booking advised.
From 9 December
And 10, 16, 17, 18, 19, 20, 21, 22, 23 and 24 December
Sail with Santa Cruise
City Cruises Poole, Poole, BH15 1HJ
Santa has swapped his sleigh for a boat. Take a leisurely cruise around Poole Harbour. Whilst on board listen to Christmas carols, watch a magic show and receive a Christmas present directly from Santa. For details call 020 77 400 400
From 9 December
And 10, 16 and 17 December
Santa Specials at Moors Valley Railway
Moors Valley Railway, Near Ringwood, BH24 2ET
Take the train from Lakeside station to visit Santa in his railway grotto at Kingsmere Station. Discover Santa's log cabin, where Father Christmas has presents for adults and children. Booking advised – book early to avoid disappointment. Call 01425 470721
From 9 December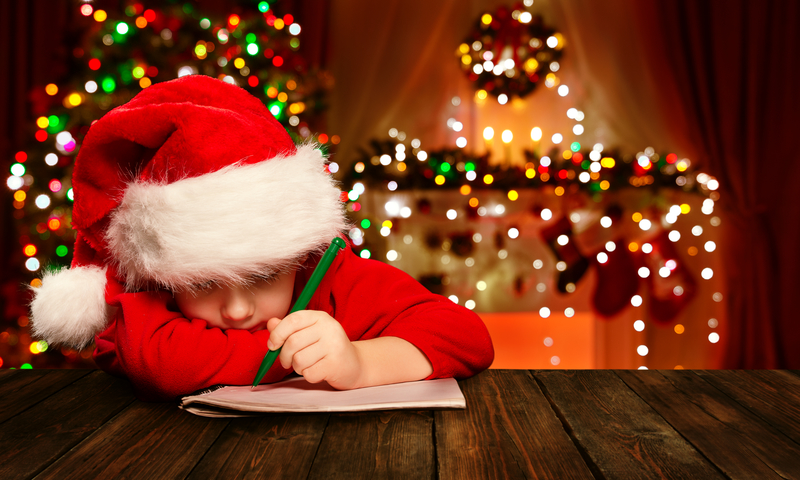 Also 10, 16, 17, 22, 23 and 24 December
Santa at Things2Do Toys, Puzzles and Sweets
Things2Do Toys, Puzzles & Sweets, 280-282 Ashley Road, Parkstone, Poole, BH14 9BZ
For just 4.99 per child, visit Father Christmas and receive a present plus a goody bag containing a face mask, sweets, a colouring book and discount vouchers.
The first 50 children on 9 December will also receive a free Playmobil goodie bag worth £10. Call 01202 914385
Tuesday 19 December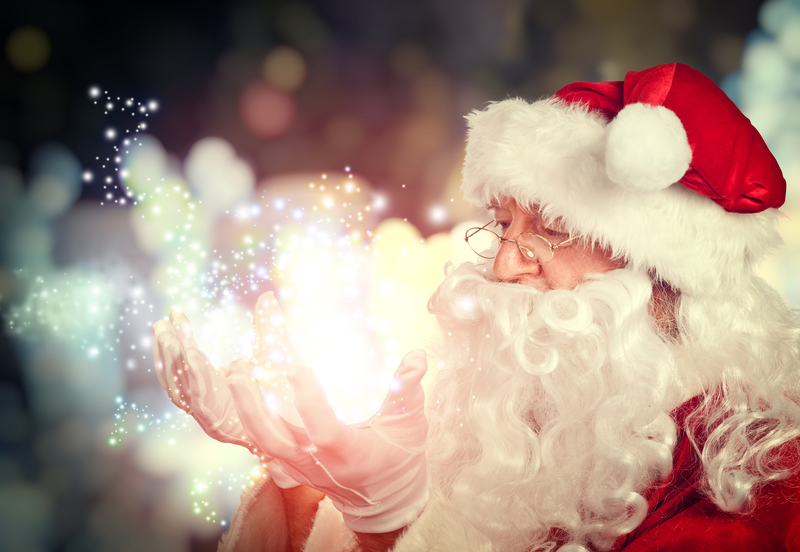 Santa's Christmas Wish
Allendale Community Centre, Wimborne, BH21 1AS
Christmas is a special time when Santa delivers presents all over the world - but what would Santa himself like for Christmas? A fun, festive, musical adventure where children can help make Santa's Christmas Wish come true.