Halloween and October Half Term Events in Cornwall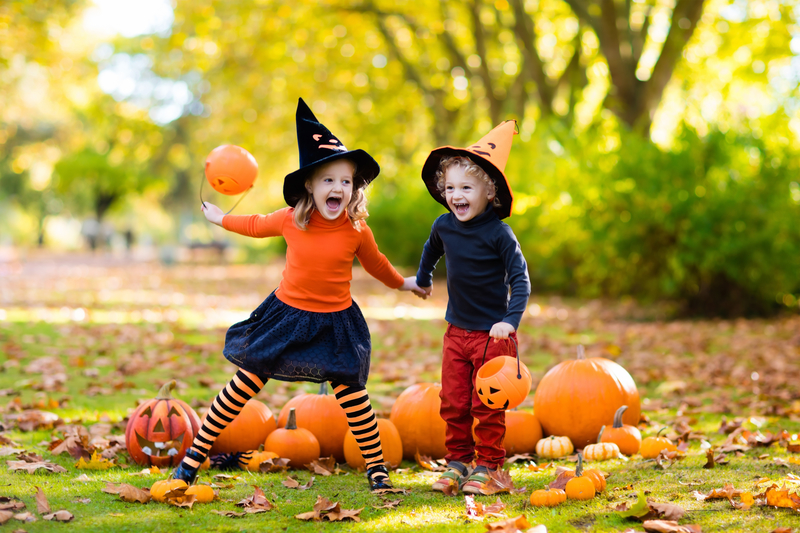 Summer might be over – but there's loads to love about autumn…
Autumn brings with it an amazing array of colours and contrasts, so whatever your plans are, step outdoors and make the most of this awesome season…
Halloween Happenings
Deliberately avoiding the more 'sinister' aspects of Halloween and providing a fantastic alternative to trick or treating, many local attractions place a spotlight firmly on the lighter side of the occasion. Pumpkin carving opportunities, singing pumpkin shows, Halloween baking sessions, fancy dress discos – there's plenty of spooky and non-spooky fun to be had!
Blazing Bonfires and Fabulous Fireworks
Nothing conjures up a perfect autumnal scene more than a big, blazing bonfire and a black sky filled with bright colourful lights and fizzing sounds. Professionally organised themed firework displays accompanied by music are increasing in popularity as they offer a safe environment as well as a sense of occasion that occurs when large groups of people get together.
There are some big displays to look forward to, notably: the Halloween Tricks and Treats Spectacular at Flambards on Wednesday 24 October; the Fireworks display at Tencreek Holiday Park near Looe on Saturday 3 November; the Bodmin Fireworks and Bonfire at Bodmin Town Football Club on Monday 5 November.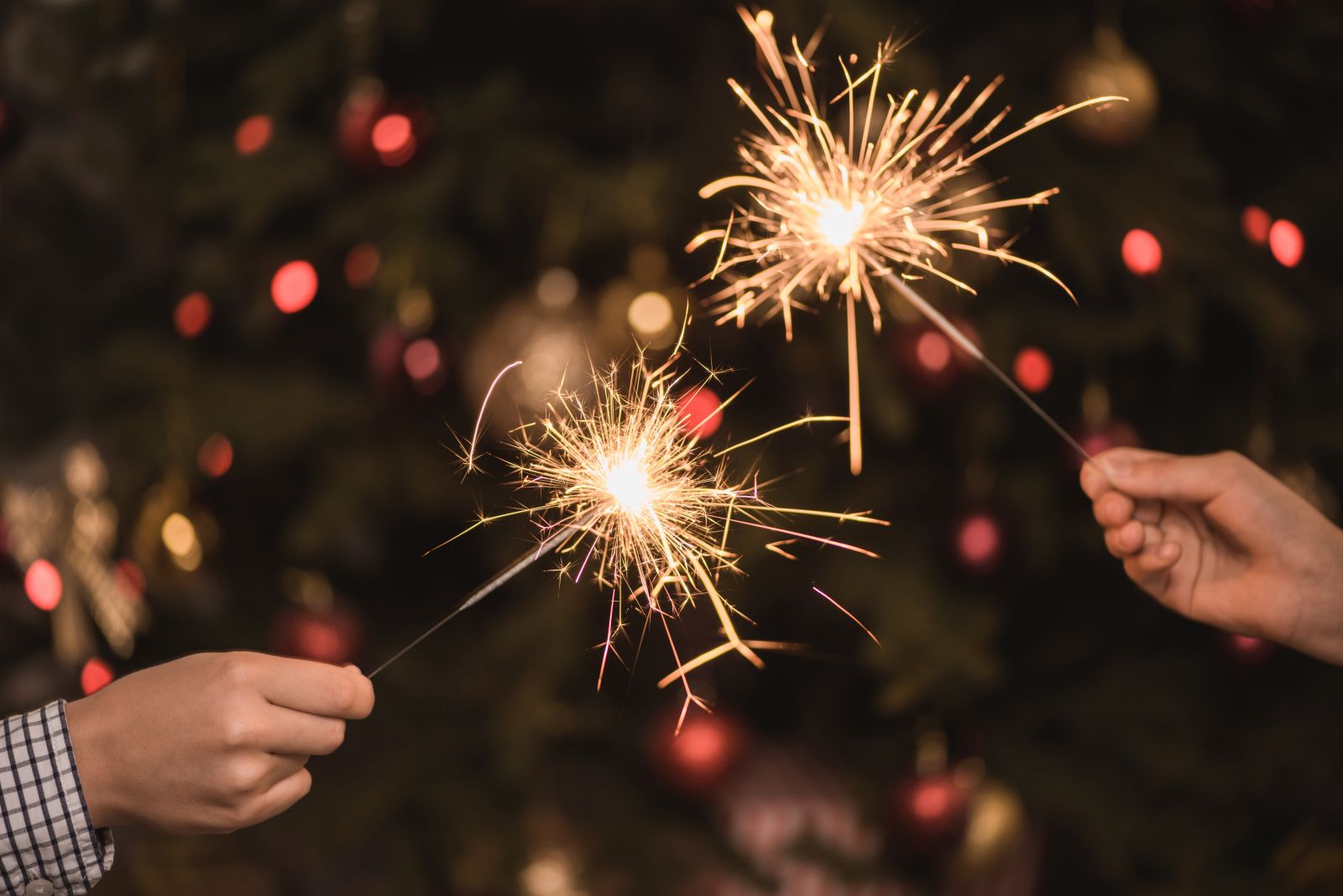 Sparkler Safety
Each year, over half of all firework injuries are suffered by children. Adult supervision is essential when children are using sparklers:
Sparklers get five times hotter than cooking oil, so should never be given to a child under five.
Make sure everyone handling sparklers wears gloves
Hold sparklers at arm's length while being lit
Don't wave sparklers about close to other people
Never hold a baby in your arms while you are holding a sparkler
When the sparkler has finished put it in a bucket of cold water
For the Firework Code and other safety tips see www.saferfireworks.com or www.rospa.com/home-safety/advice/fireworks-safety/
Awesome Autumnal Art
October is the month to take part in the Big Draw Festival, especially as the 2018 theme is 'Play'! For children, drawing is a means of understanding the world, how it looks, and how it works.
It nurtures creativity, developing their imagination and power of invention. So find out what is happening at your local library, school, science centre or community hall and get to 'Play' with art! For a full, up-to date list of events in Cornwall see www.thebigdraw.org
It's National Libraries Week: 8 to 13 October
Children are always welcome in Cornwall's libraries, and no-one is too young to join!
Youngsters can borrow books, find out information and use library computers - all for free. Cornwall's libraries also offer free activities for children throughout the year, including Bounce and Rhyme for babies and toddlers, and Book Track and the Summer Reading Challenge for older children. Joining the library is free and you can even join online from home. Discover what is happening at your local library during Libraries Week, from 8 to 13 October - visit www.cornwall.gov.uk/leisure-and-culture/libraries
Autumnal Art: Leaf Rubbings
Liven Up Leaves
Whilst out walking along a trail or footpath, be sure to keep an eye on the trees as their leaves turn from green to red to brown – the changes can be spectacular. Deciduous trees lose their leaves to conserve energy over the winter months and it helps them to cope with windy conditions. With all the leaves on the ground, look out for leaf skeletons as they can be really beautiful! Collect some leaves and transform them into a fabulous artistic autumnal creation! Here's how:
You'll need:
A Saucepan
Soda Crystals (Sodium Carbonate) from supermarkets
Tweezers
Paintbrush
Instructions:
Collect some leaves whilst out walking. You'll want large leaves that have not yet dried out but don't pull them from the tree, there should be plenty on the ground!
Pour 30g of soda crystals into the saucepan and dissolve in 500ml of water.
With help from an adult, bring the mixture near to the boil then take it off the heat. Place the leaves you have selected into the pan and let them soak for 30 minutes.
Remove each leaf from the pan with tweezers, then gently wash the leaves with cool water.
Use a paintbrush to lift away the small bits of leaf cell remaining around the skeleton.
If you're careful, you'll see the network of veins inside the leaf.
You can colour it with paint, or maybe use the skeletons to decorate your own cards!
How to … at Halloween
How to… make a Halloween mask
Make a beastly mask using a paper plate, elastic, a glue stick, pens and plenty of imagination. English Heritage have an amazing number of free templates, designed to help children create their own mask – just search the web for 'English Heritage – Beast Mask Activity Pack'
How to… carve pumpkins
Perch your pumpkin on your doorstep with pride by following our carving tricks and tips...
By carving pumpkins children are able to challenge their creative skills and often feel elated when their sculpted masterpieces are perched on the doorstep for all to admire.
These days there are loads of gorgeous stencils of owls, Halloween cats and various spooky scenes that can be etched onto the side of the pumpkin, adding a degree of inventiveness.
Pumpkins have a tendency to rot rather rapidly once they have been carved so the best time to carve any mini masterpiece will be no more than two days before Halloween.
You will need...
A pumpkin!
A design template if using one
A pen
A candle
A special pumpkin carving saw or a sharp, straight edged knife
A spoon to scoop out the inside of the pumpkin
A bowl to place the 'fruit'
How to Carve a Pumpkin
Begin by drawing a design onto the pumpkin. Be as creative as possible or use a stencil.
Cut out a lid from the top of the pumpkin. Cut at a slight angle to make sure the lid doesn't fall into the pumpkin. Scrape off the flesh from the lid.
Scoop out the flesh and seeds using a large metal spoon and place in a bowl. Make sure the walls of the pumpkin are least 2 cm thick
Next, with adult supervision, start carving the pumpkin using motions that direct the knife away from you. Use a slow, sawing motion to carve the design. Avoid any jerking motions by keeping a part of the blade in the pumpkin when sawing.
To sculpt, it will be better to start working on the centre of your design first.
To add shapes, you may wish to use other utensils such as an apple corer to make circles
Remove all carved sections of the pumpkin
Make a flat spot on the base of the pumpkin for the candle. Use a tea light candle.
Finally, place your mini orange masterpiece on your doorstep for all passers-by to admire!
Looking after your pumpkin
Pumpkins deteriorate quickly once cut, so always leave the lid off when the candle is in to prevent it shrinking and when it does start to shrivel dunk your gourd in a bucket of water for a few hours to rehydrate.
How to....make Halloween food...
Pumpkin Peppers
These Pumpkin Peppers look super scary and are so easy to make. Buy a selection of yellow, red and if you can get them, orange peppers.
Top the pepper, de-seed and carve a traditional Jack-O-Lantern face onto the side of the pepper. Fill with salad leaves and croutons.
Banana Ghosts and Mandarin Pumpkins
These Banana Ghosts and Mandarin Pumpkins will go down a treat and so are easy to create.
For the Banana Ghosts, blob a couple of mini chocolate chips as eyes and a coffee bean for the mouth.
Alternatively, and especially to avoid any chance of choking on the coffee bean, you may wish to use currents for the mouth.
For the pumpkins, peel the mandarins and use a thin piece of the herb Angelica as the stalk.
Alternatively, use small slices of apple candy cables as the stalk
Scary Apple Teeth
These scary apple teeth are sure to get the children chattering! Slice a rosy-looking apple into quarters and de-pip.
Then gently cut a slice out of the apple quarter and fill with flaked almonds for teeth. Be sure to check for any nut allergies before serving these.
Want to know what Halloween and October Half Term activities are taking place in Cornwall? Read on...
Food Treats and Fun Tricks at Jamaica Inn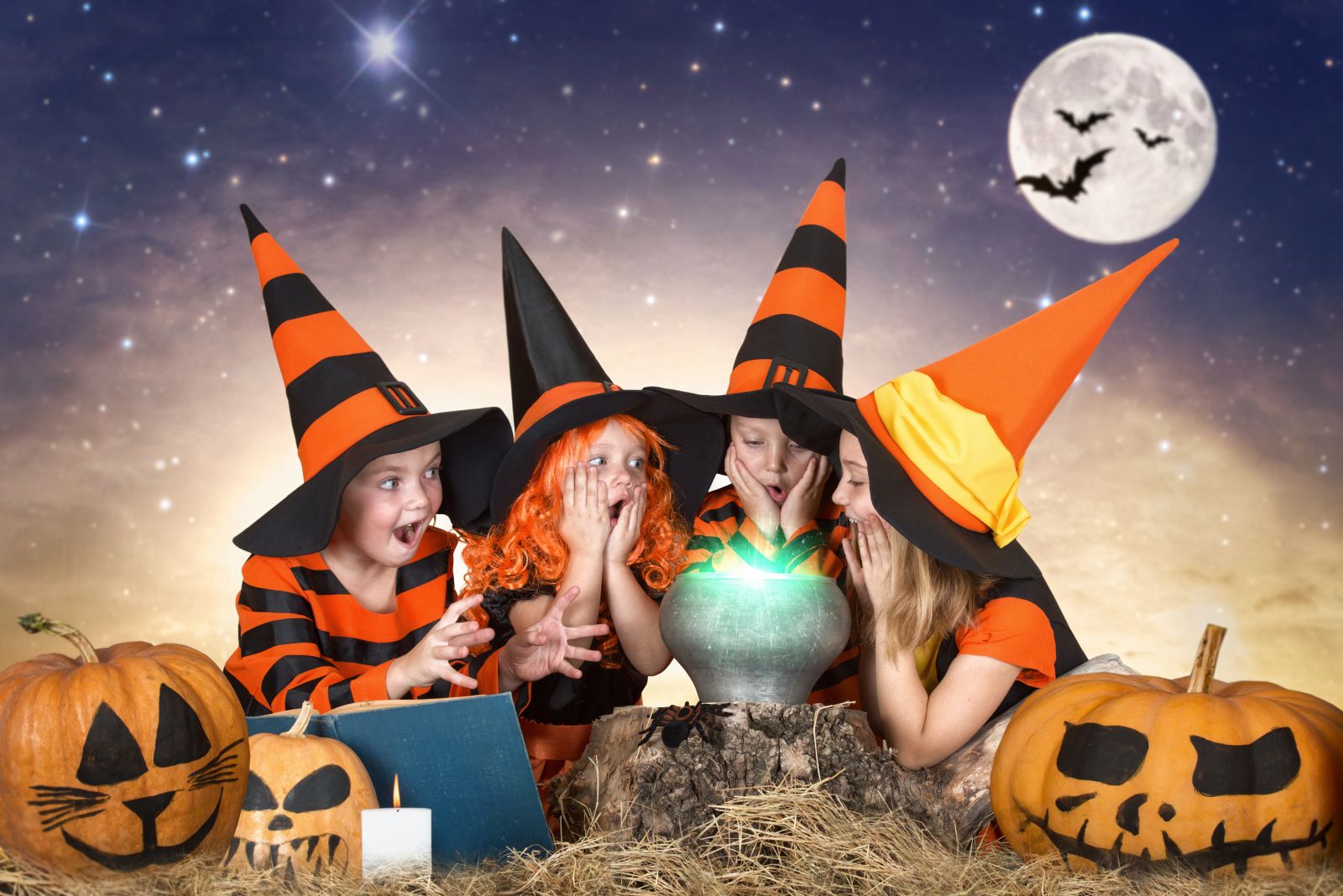 Families are in for a real treat at Jamaica Inn this October! Firstly, there's a fabulous choice of winter-warming food available throughout the day – the food is first-class and is a perfect treat on a cold, blustery October day. Be inspired by the super tasty food on offer at Jamaica Inn during National Baking Week, running from 15 to 21 October.
A week later, from 29 October to 4 November, it's time to celebrate the Great British Banger at Jamaica Inn.
On Saturday 27 October children can dance the night away at the spooky-fun Halloween disco which will be packed full of tricks and treats, and ghost and ghouls everywhere – entry is free so don't miss out! For more details see www.jamaicainn.co.uk and for tickets call 01566 86250.
Halloween Fireworks and Robbie Williams Tribute Act at Flambards
On Wednesday, 24 October Flambards will be staging a Halloween Tricks and Treats Firework Spectacular. Families can enjoy spine-tingling rides and a spooky pumpkin trail in the creepy Victorian Village throughout the day and watch fireworks light up the sky in the evening.
Headlining the Wednesday night celebrations will be a fantastic Robbie Williams Tribute show, enabling families to sing and dance the night away to his most famous hits. All rides and attractions are open for October Half Term from Saturday 20 to Friday 26 October 2018.
Saver tickets are available when booked online before Sunday 21 October 2018. For tickets and information see www.flambards.co.uk
Lots in Store at Gwel an Mor
Have you discovered all the family fun at Landal Gwel an Mor near Portreath? Walk on the wild side at Feadon Farm and hand feed foxes, fly owls and enjoy much more. Relax over coffee while the kids let loose on Base Camp's soft play or indoor climbing walls.
Take on a family golf challenge at The Famous Nine, spend an afternoon learning to fish at Clover Lake or simply indulge with a Sunday roast at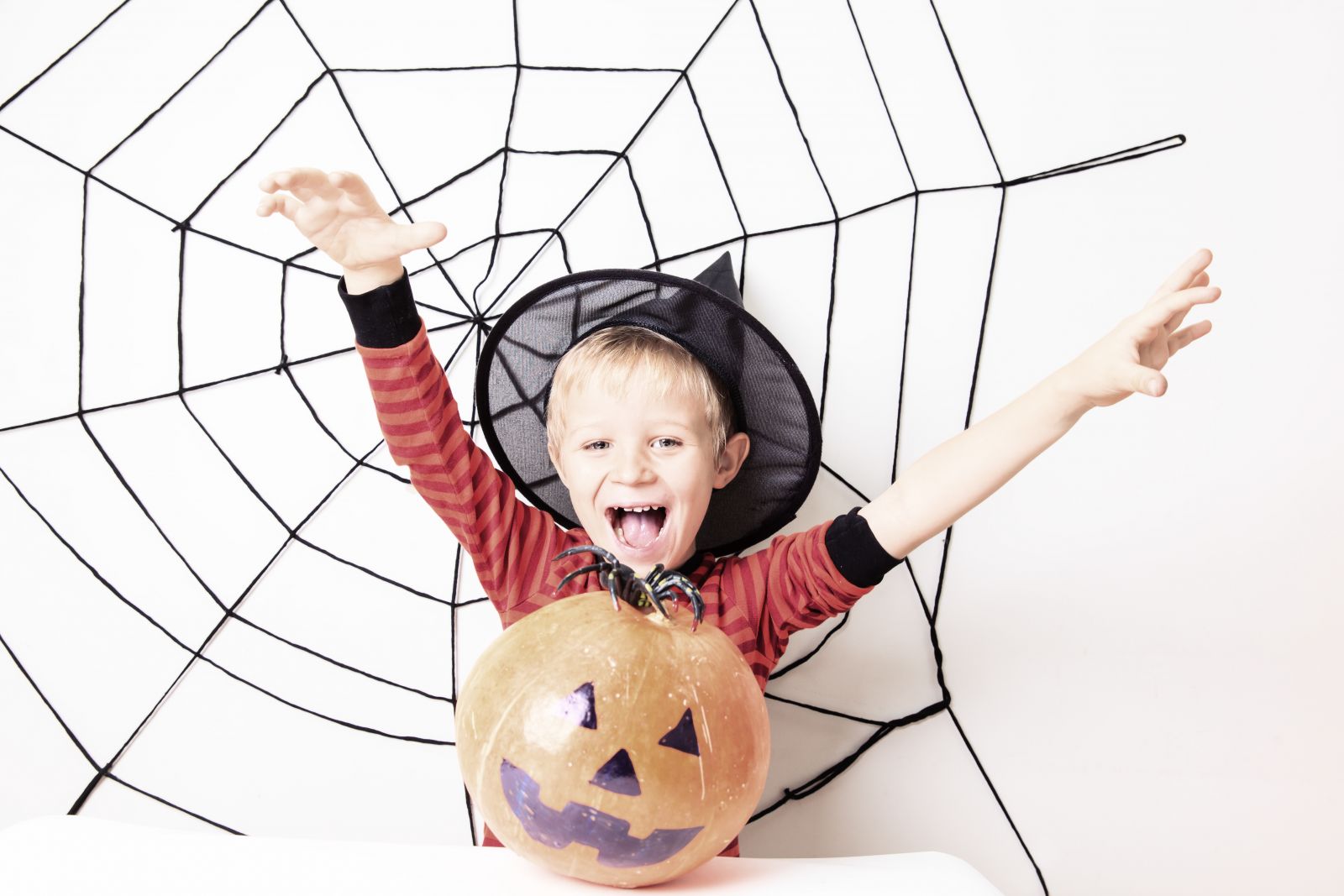 The Terrace Bar and Restaurant. Gwel an Mor is open all year to locals. Find out more at www.gwelanmor.com
Halloween Fun and Steam Extravaganza at Lappa Valley
Lappa Valley will be holding a spooktakular fortnight of family friendly activities all included in the ticket price, from Saturday 20 October to Friday 2 November. Once the Halloween festivities have passed there's an end of season Steam Extravaganza celebration to enjoy on Saturday 3 and Sunday 4 November.
Along with all the standard great attractions the end of season celebration will offer a special intensive timetable, 15" gauge engines, 10.25" gauge engines, 7.25" gauge visiting steam engines, full size and miniature traction engines in steam, a fairground organ and a grand fireworks display on Saturday 3 November (with a reduced fare of £5 for persons arriving after 5pm). For more details visit www.lappavalley.co.uk
Halloween Half Term Fun at Paradise Park
The popular Kids' Halloween Disco at Paradise Park will return on Friday 26 October, between 3pm and 6pm, with spooky food, yummy pumpkin soup and prizes for the best fancy dress. Disco tickets cost £5 per child aged 3-15 years and £3.99 per adult. The Owl Prowl Quiz will be running from 20 to 28 October giving families the opportunity to explore the Park to hunt out the clues about these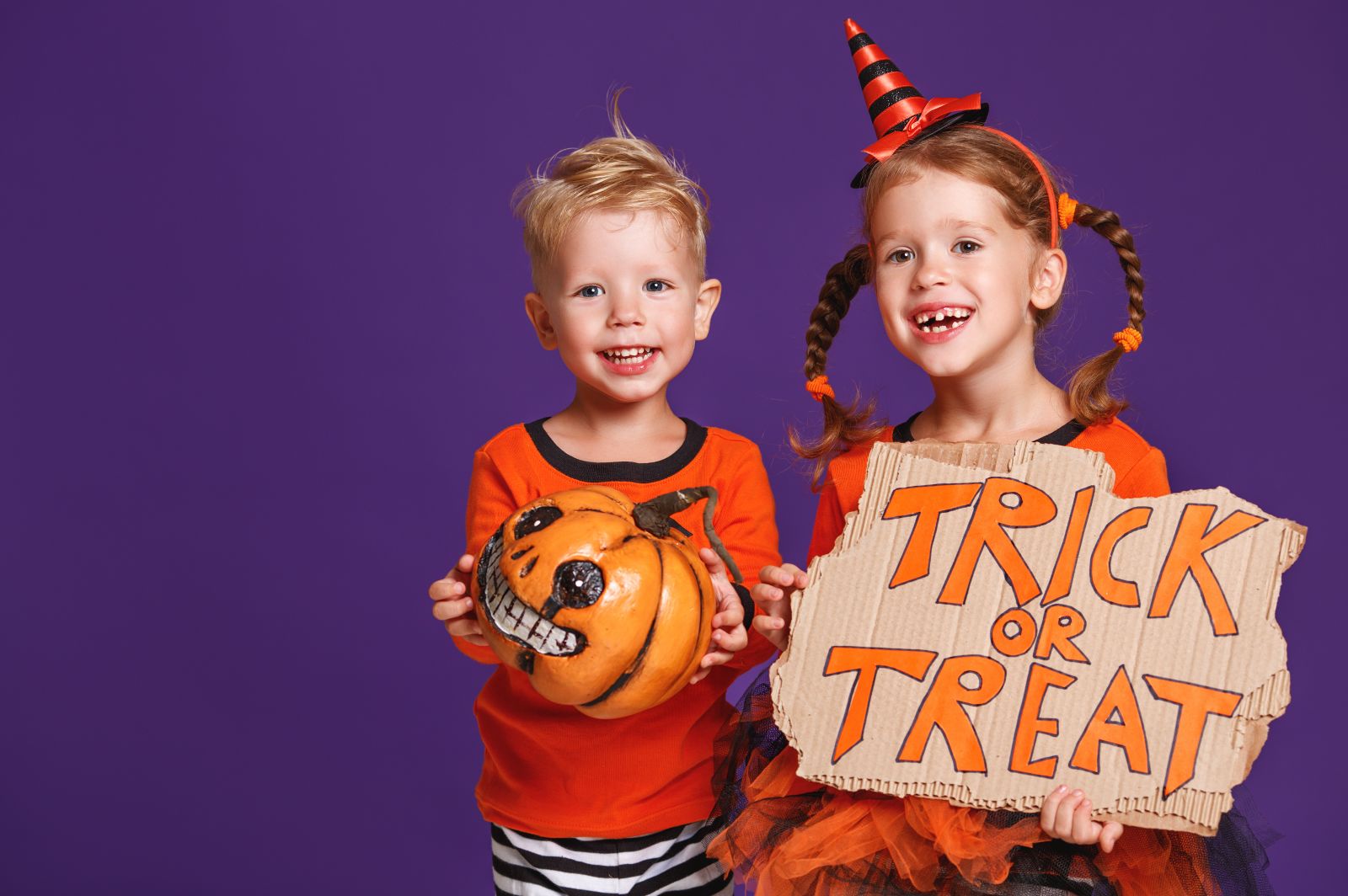 creatures of the night. Complete the quiz to claim your sweet treat. Plus, there will be plenty of daily events. For details see www.paradisepark.org.uk
The Good, the Bad and the Bugly at Heligan
From Saturday 20 to Sunday 4 November, be enchanted by the spooky 'goings-on' at the Lost Gardens of Heligan. Experience the creepy but cool in a bug-tastic culmination of spooky Halloween activities set to make your spine tingle. Wander through the Gardens, following the Creepy Crawly Trail and discover what weird and wonderful creatures have made Heligan their home. Brave youngsters can enter the spider tunnel and come face to face with Mama spider.
From 20 to 28 October, venture to The Barn to meet some creepy crawlies and find out more about the weird, wonderful and sometimes gruesome things they get up to. Create a Dream Web or make a unique bug headdress. Plus, enjoy some Bug-tastic Family Games. Be like a wiggly worm and test your steady hand, in the 'beat the buzzer' game. There's a whole lot more – discover more at www.heligan.com
Autumnal Half Term Halloween Fun at Newquay Zoo
Newquay Zoo invite families for a week of spooktacular fun this October half term, from 20 to 28 October. Take part in the Nocturnal Nature trail and receive a special treat when completed. Watch the animals go wild over some spooky enrichment and wear spooky fancy dress to be in with a chance to win a fearsome prize. Call 01637 873342 or see www.newquayzoo.org.uk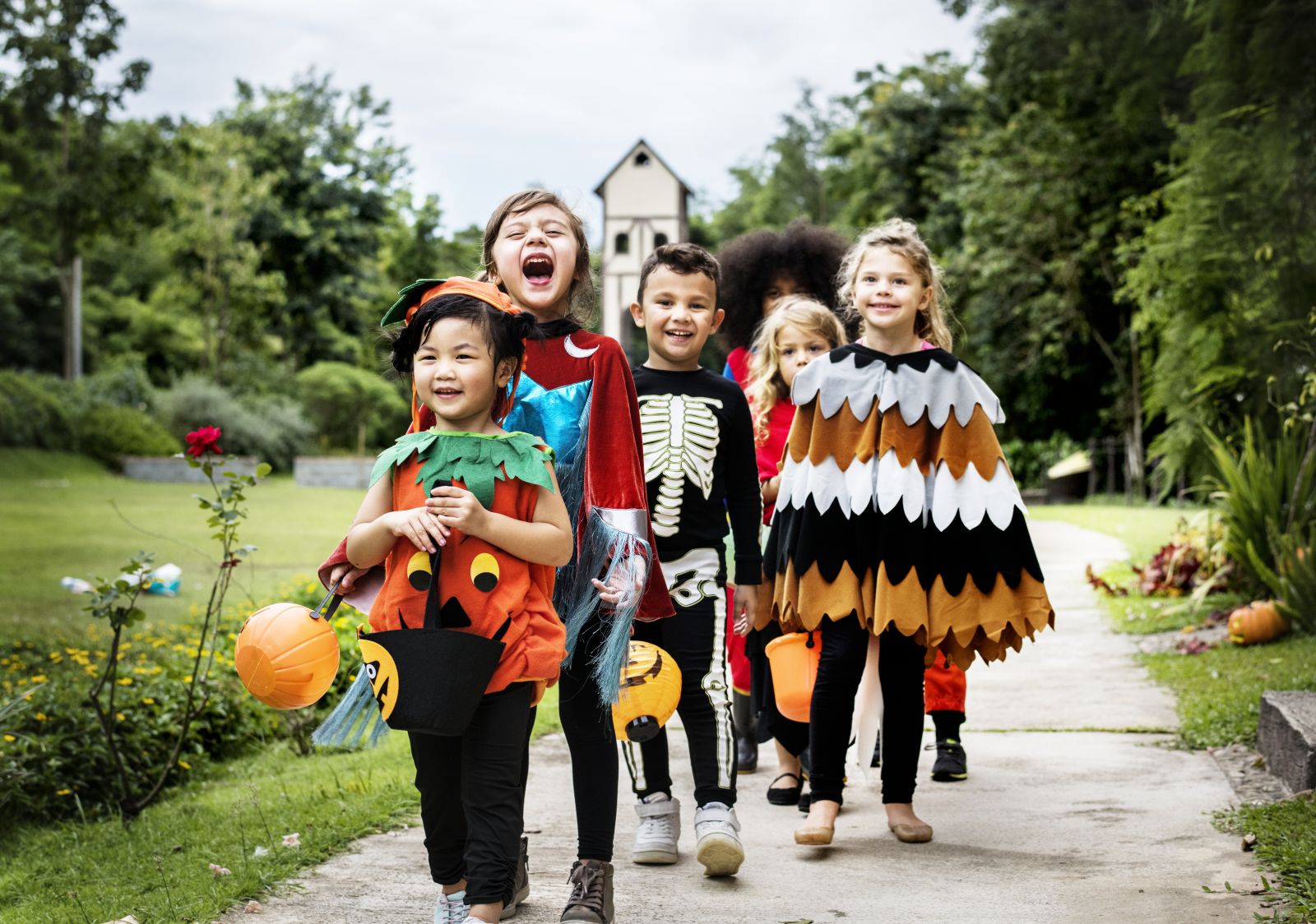 Have an A-Moo-zing Time at DairyLand Farmworld
DairyLand Farm World, near Newquay, is all about free range, farmtastic fun for the whole family, whatever the weather. From slides to the nature trail, tractor and pony rides, to milking the cows, feeding the animals and the giant indoor Bull Pen play area - a visit to the farm promises a great value family day out. With 7 days for the price of 1, farm friends can have an a-moo-zing day out over and over again. See www.dairylandfarmworld.com
Fun for Everyone, Come Rain or Shine, at Kidzworld Cornwall
Discover a whole world of adventure at Kidzworld Adventure Play. Families of all ages will have the time of their lives at Kidzworld as there really is something for everyone. It's a traditional play centre with soft play, slides and ball pools, but it also offers something a bit different with its trampolines, roller skating and soft ball canons.
Adding an extra element of fun that every family should experience, there are also dodgems, mini golf and the daring Sky Trail climbing frame. Kidzworld offer a range of birthday party packages for a fun-filled birthday experience. The majority of activities are included in the admission ticket price, but some activities and opening times are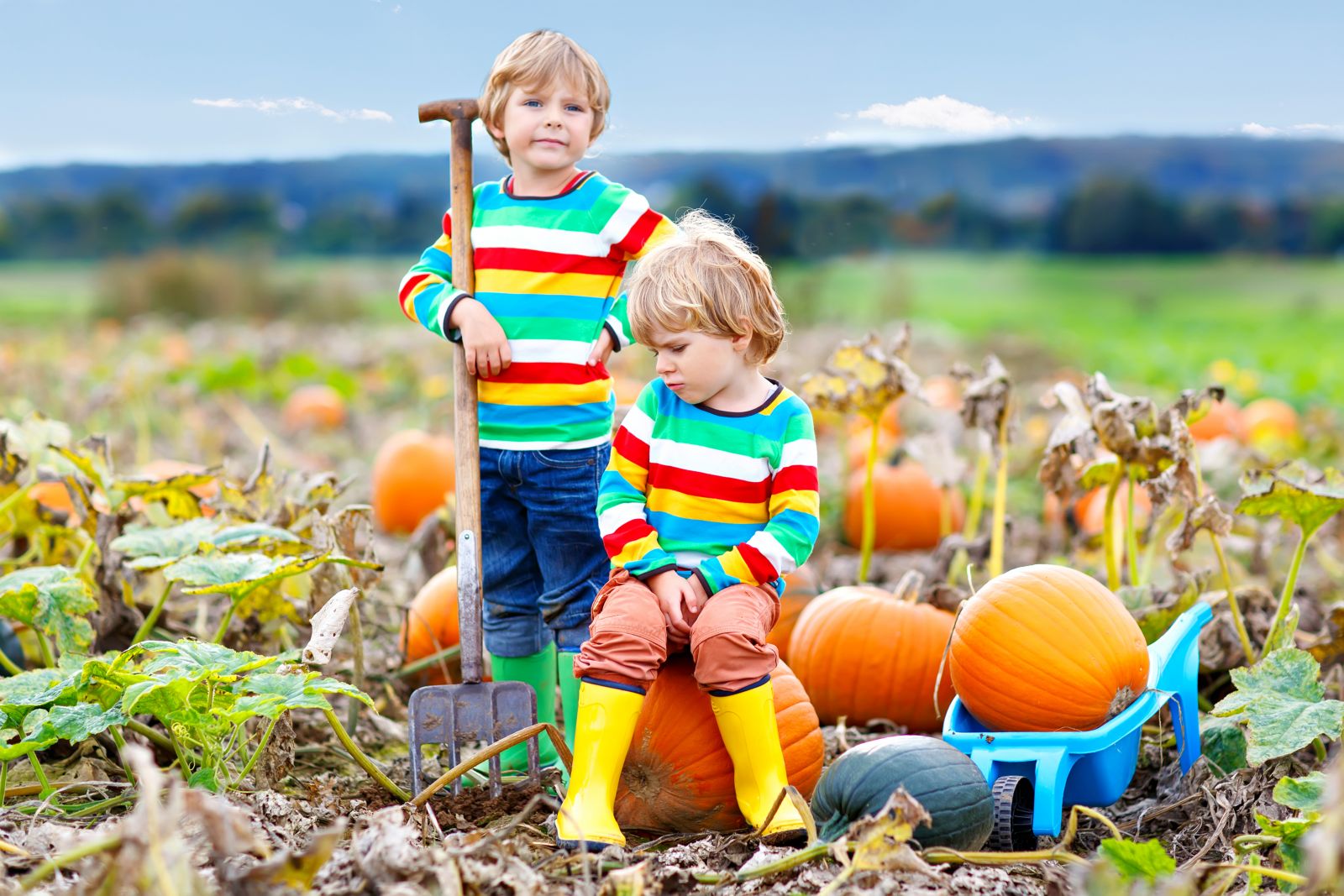 limited during the local school term. For more, see www.kidzworldcornwall.co.uk
Half Price and Kids Go Free Weekend at Bodmin and Wenford Railway
There's even more reason to travel by steam during October half term, with the Half Price and Kids Go Free weekend at the Bodmin and Wenford Railway, on 27 and 28 October. Pay just once and get to travel all day at this family and dog friendly attraction.
For younger visitors, there will be a Big Jigs Play Day – so once the children have travelled on the train line, they can have a go at creating their own with the brilliant Big Jigs wooden railway. For details visit www.bodminrailway.co.uk
Country Skittles Food Offer for Primary Times Readers
Country Skittles is a great place to have fun and enjoy tasty food, so over the October half term holiday, or at any other time, it's a great place to visit - especially with its special offer on kids' meals. As well as the 4 bowling alleys and fantastic games, there is a very special deal for Primary Times readers - get a kids' meal half price with every adult meal bought during October half term with the advert in this magazine. For bookings call 01736 850209.
Fantastic Food and Fun at Pentewan Sands Holiday Park
The Seahorse at Pentewan Sands Holiday Park near St Austell is pleased to offer families the chance to enjoy a children's swim in their fantastic family-friendly pool followed by a delicious children's meal, all for just £5.95. The Seahorse boasts two swimming pools, including a fun pool with flume and water slide, an arcade and free soft-play area. The offer is available from Monday to Friday during term time, and T&Cs apply. For more information visit www.seahorsecornwall.co.uk or call 01726 845208.
Puptober Half-Term at the Cornish Seal Sanctuary
From 20 to 28 October, Cornish Seal Sanctuary will be hosting a brand new Puptober half-term event, where children can become Rescue Rangers and learn all about the dramatic rescues of the grey seal pups and experience pup rescue hands-on.
During the week, there will be Rescue Rangers SOS training, the Hospital story - from rescue to release, ocean crafts, a pup rescue adventure trail and young visitors will get an exclusive 'Puptober' Pop Badge. In addition, there will be fantastic feeds and talks. For more information see www.visitsealife.com/gweek
Charity Halloween Event at The Cornwall Hotel
Pay a visit to the Cornwall Hotel, Spa and Estate, near St Austell, on Friday 26 October for its special charity Halloween event. Don your fancy dress and enter the children's pumpkin carving competition, feast on hot dogs and other tasty treats. A spectacular firework show will start with a bang at 7pm. Although the display is complimentary, the event is in aid of Children's Hospice South West Little Harbour and donations will be welcome. For more details see www.thecornwall.com
Fun at Tate St Ives this Autumn
Create a life-size figure this half term, from 20 to 28 October, at the Tate St Ives. Tattoo it with artworks inspired by the exhibitions and get an arty tattoo to take away.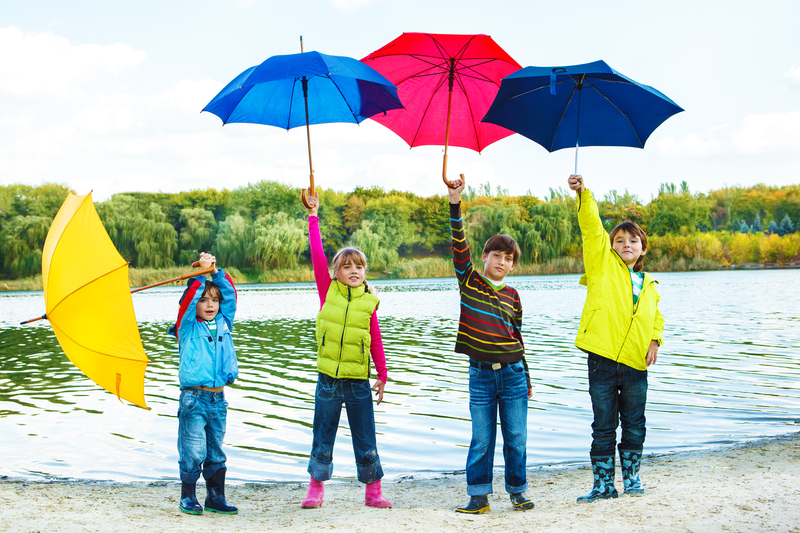 A few weeks later, at the Super Sunday event on 18 November, investigate art, be messy, play with ideas and explore the galleries. Create dream drawings inspired by the new exhibition, put your ideas into the dream mixer and see what comes out.
At Toddle Tate, on the second Tuesday of each month, toddlers aged 18 months+ and pre-school children can use messy play, movement, stories, music and song to explore the galleries and artworks. Snap up a 'Locals Pass' to save money. £5 Annual admission for Cornwall residents is just £5 and entry is free for under 18s. For details see www.tate.org.uk
Halloween at Crealy
With over 60 rides and attractions and plenty of Spooktacular activities, Halloween at Crealy is one not to be missed. This year, step into the park's latest spooky attraction the Scarecrow Scaremaze.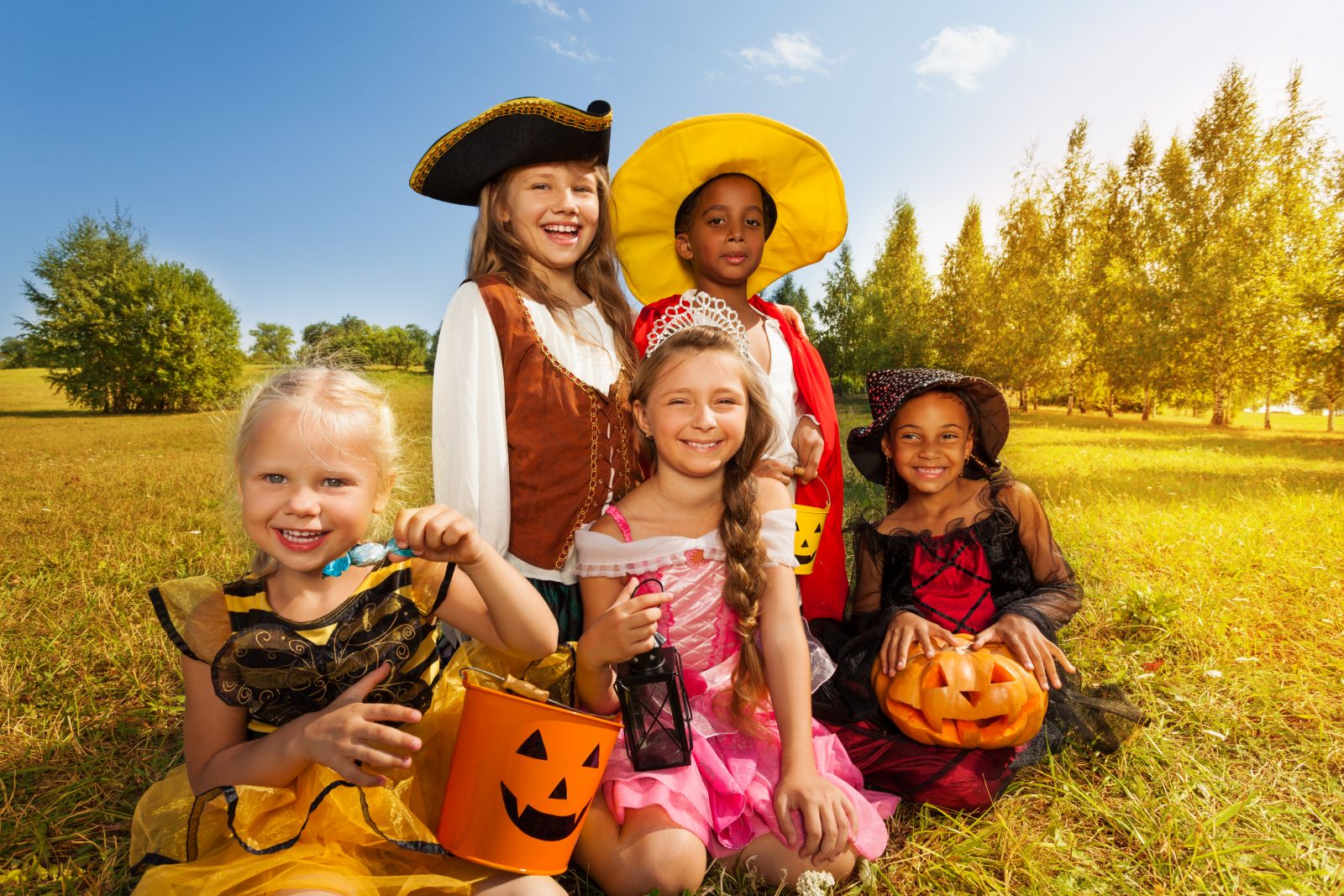 Following the eerie discovery of a scarecrow's straw hat in the Crealy Arena, the Scarecrow Scaremaze will take thrill-seekers on a journey to the depths of the mysterious maze with some surprises lurking. Enter if you dare!
Other Halloween favourites will be making a return including the re-furbished Creaky Hotel complete with brand-new features, the Jolly-Ween Singing Show – a trio of singing pumpkins and The Treehouse Trolls.
There will also be some extra special guests with superheroes PJ Masks at the park on 23 and 29 October. The superhero team including Catboy, Owlette and Gekko, will be making appearances throughout the day at regular intervals and there will be plenty of photo opportunities. Every child will receive a free pumpkin and there'll be carving kits and a pumpkin carving competition too.
The annual Firework Extravaganza will take place on 27 and 28 October, when selected rides will be open late, and a DJ will be live from 5pm. Halloween at Crealy will take place from 22 October until 31 October. To book tickets, visit www.crealy.co.uk
Enjoy the ultimate bouncing experience at iBounce Trampoline Parks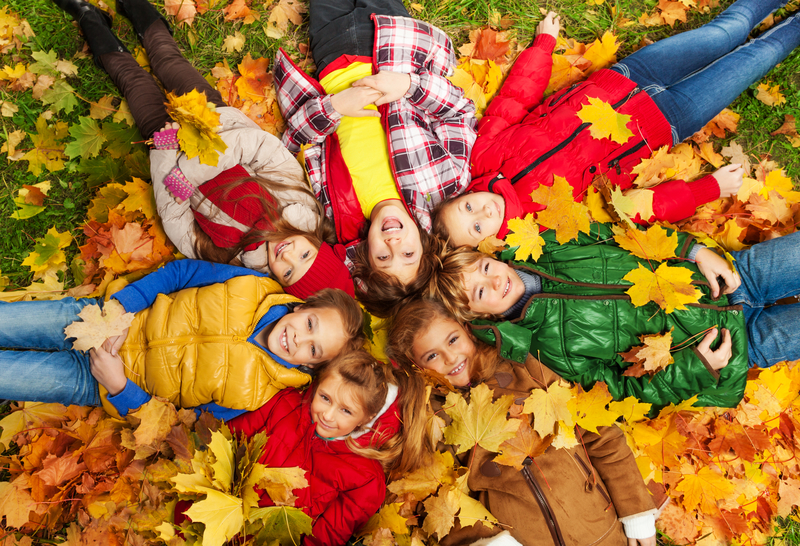 iBounce parks feature exciting wall-to-wall trampolines, a giant airbag and an on-site dodgeball court. The parks are brilliant destinations for birthday parties, with several party packages to choose from.
For those who would prefer to relax, iBounce has a cafe area where you can sit back with a hot drink and take in the great view of the parks.
iBounce is in Exeter, Newton Abbot and Cornwall and is open all-year round. See www.i-bounce.co.uk


Follow the Firework Code
Having fireworks at home can be great fun, as long as they are used safely. Figures show more children rather than adults get hurt by fireworks. Over the past five years over 350 pre-school children, some only a year old, were treated in hospital for fireworks injuries.
If you're putting on a home display, you should follow some simple steps to make sure that everyone has a good time without getting hurt.
The Firework Code
Don't put fireworks in pockets and never throw them.

Plan your firework display to make it safe and enjoyable.

Keep fireworks in a closed box and use them one at a time.

Read and follow the instructions on each firework using a torch if necessary.

Light the firework at arm's length with a taper and stand well back.

Keep naked flames, including cigarettes, away from fireworks.

Never return to a firework once it has been lit.

Direct any rocket fireworks well away from spectators.

Never use paraffin or petrol on a bonfire.

Make sure that the fire is out and surroundings are made safe before leaving.
Keep Your Family Safe -
Sparkler Safety
Did you know that sparklers get five times hotter than cooking oil? Sparklers are not toys and safety precautions should be taken to avoid accidents.
Never give sparklers to very young children.
Make sure everyone handling sparklers wears gloves.
Hold sparklers at arm's length while being lit.
Don't wave sparklers about close to other people.
Never hold a baby in your arms while you are holding a sparkler.
When the sparkler has finished put it in a bucket of cold water.
Bonfire Safety
Children should be supervised near bonfires. One person should be responsible for the bonfire.
Choose a site away from wooden fences, sheds and well away from where the children will be playing.
Never pour petrol or meths onto a fire, it's safer to use fire lighters to prevent flare-ups.
Keep a bucket of water handy in case of an accident.
Avoid loose clothing and tie back long hair.
After the party pour water on the fire, rather than leaving it to burn out.
First Aid Hints for Burns
If clothing is on fire, lie the person down wrapped in heavy material such as a coat or blanket (not made of nylon) and roll them over and over to put the flames out.
DON'T use ANY kind of creams, butter, oil or lotions.
For all burns on young children – seek medical attention.
In all cases if the burn is severe – seek medical attention.
Where to buy your fireworks
Always buy fireworks from a reputable shop to make sure that they conform to British Standards. This means that they should have BS 7114 written on the box.
Think of your neighbours…
Let your neighbours know if you are planning a fireworks party as they may have pets which should be kept indoors. It would be kind to let elderly neighbours and families with young children know there may be some loud bangs.
Fireworks: the law
The law says you must not set off or throw fireworks (including sparklers) in the street or other public places. You must not set off fireworks between 11pm and 7am. The exceptions are:
Bonfire Night, when the cut off is midnight
New Year's Eve, Diwali and Chinese New Year, when the cut off is 1am
You can only buy fireworks (including sparklers) from registered sellers for private use on these dates:
15 October to 10 November
26 to 31 December
3 days before Diwali and Chinese New Year
At other times you can only buy fireworks from licensed shops.
You can be fined up to £5,000 and/or imprisoned for up to 6 months for selling or using fireworks illegally. You could also get an on-the-spot fine of £90.
Find safer firework information at www.saferfireworks.com