WIN a family day pass to any SEA LIFE location (excluding London)!
Closing Date: 25th June 2019
Newsletter Subscribers Exclusive*
Primary Times is teaming up with SEA LIFE this summer and are offering YOU a chance at winning a FREE family day pass to ANY SeaLife location! (excluding London)
Ahoy! The Jolly Roger has docked at SEA LIFE this summer and the crew are on a mission to find the missing treasure. But wait - an enchanting cohort of mysterious mermaids have also appeared and are on the hunt for the lost bounty too. All guests need to do is decide if they want to be part of Team Pirates or Team Mermaids.
Each team is then in a race to locate the six missing pieces of treasure in SEA LIFE's immersive in-tank trail. Legend has it that there is a long-lost pirate compass that needs to be found, alongside an ancient mermaid crown which has been adrift at sea for centuries…until now, when guests are invited to recover it.
Along the way, guests will have the chance to learn more about SEA LIFE's amazing aquatic creatures.
Once the treasure has been found and the quest is complete, guests will get to meet the legendary pirates and mermaids themselves. Little Landlubbers can learn secret underwater language with one of the enchanting mer-creatures or practice their meanest 'ARRRRRR' with a pirate captain. But be warned – the scurvy sailor might make them walk the plank!
For more info https://www.primarytimes.co.uk/news/2019/05/sea-life-launches-swashbuckling-quest-to-find-missing-treasure-

For your chance to win, simply answer the following question:
How many missing pieces of treasure must you find in SEA LIFE's immersive in-tank trail?
A) 4
B) 10
C) 6
*Winners will only be selected from our keep up to date subscribers
Locations
Great Yarmouth 25 May - 04 Sep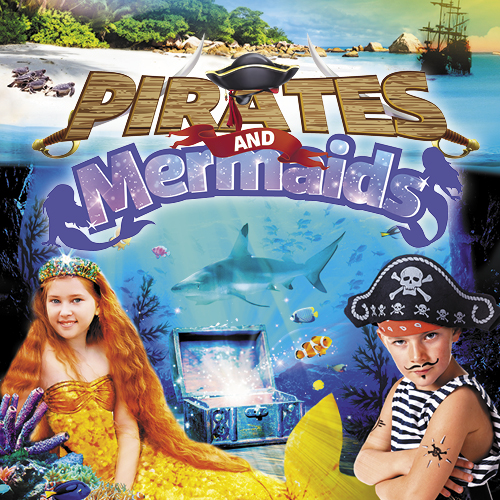 Brighton 20 Jul- 08 Sep
Hunstanton 25 May - 08 Sep
Scarborough 25 May - 08 Sep
Manchester 25 May - 04 Sep
Birmingham 15 June - 08 Sep
Blackpool 15 June - 04 Sep
Weymouth 15 June - 04 Sep
Bray 20 July - 08 Sep
Loch Lomond 20 July - 08 Sep
Family pass T&Cs - https://www.visitsealife.com/terms-and-conditions/