Win a copy of My First Book of Patterns
Closing Date: 18th October 2017
Newsletter Subscribers Exclusive*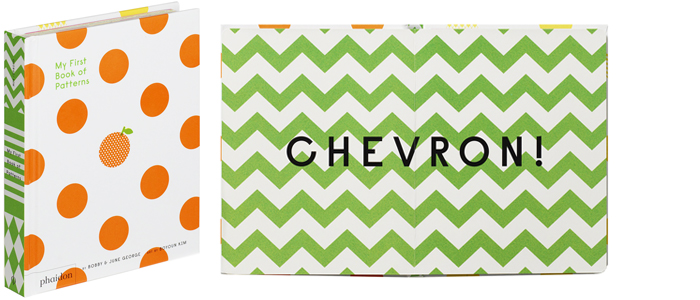 Stripes, polka dots, plaid, chevron, and more are featured in this first-ever patterns concept book that provides readers with the vocabulary to name what they see in the world around them. The ten most prevalent patterns are presented first as a single element (This is a circle ...), then as a pattern (... a lot of circles make polka dots!). Conceived by educators and illustrated in vivid candy-colored hues, this pitch-perfect introduction to patterns will engage the artistic, mathematical, and linguistic parts of every young child's mind.
My First Book of Patterns is published by Phaidon | RRP £12.95
We are giving away 3 copies of My First Book of Patterns.
For your chance to win, simply answer the following question:
Houndstooth, polka dots and plaid are all what?
*Winners will only be selected from our Keep up to date subscribers